So before I wrote this I reread my entries from last time, when I hopped from Neah Bay to Astoria, Astoria to Coos Bay and then Coos to Eureka. It is pretty amazing how bad a time I was having, especially on that first leg (also in the last entry I mention having 'dinner with a nice Canadian family' – that was with Sooner's previous owners on Sooner, I had no idea I'd end up buying her a few years later!)
This time was very different.
We only hung around Neah Bay for a couple of days before a big weather window opened up (we were also there 10 days or so earlier than I was last time which maybe helped), and while we hung around in Neah Bay, I needed to finish a few things and also scrape the prop – on the dock in Port Angeles I had noticed in the clear calm water it was very noticeably fouled. With a stunning lack of forethought, I declined to clean it then at the dock, instead leaving it to do in the middle of a windy, choppy bay, on the edge of the pacific ocean artic current.
Here is me feeling good about my life choices
To make matters worse, I could only find one of my wetsuit booties. Meaning that I had to go in the sub 10c water with a bare foot, which was not only cold but looked ridiculous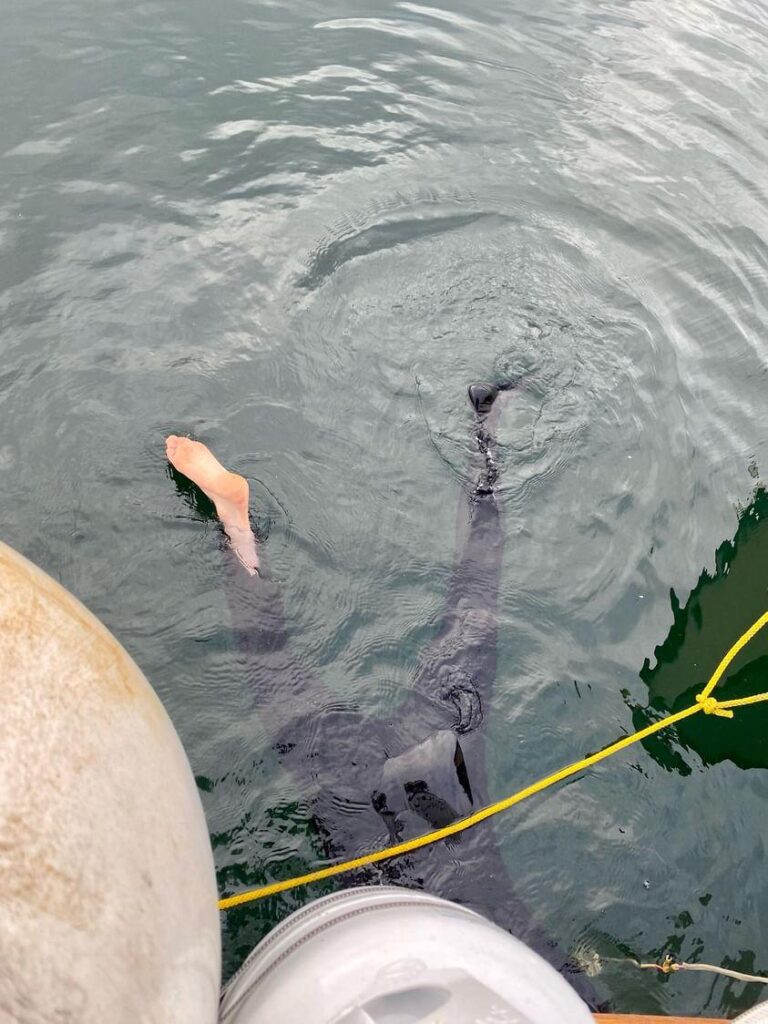 Anyway I finally got it done.
The weather settled down and we were off – very little wind unfortunately, but that also meant that the seas were small as well, so there was a lot of motoring. Not that I minded that much, the plan on this coast anything North of San Fran in my mind is just get South as fast as possible.
The trip got off to a pretty amazing start, as right by Cape Flattery we saw, in order
A Bigg's Orca pod
A small humpback
A sea otter
Pelicans
Puffins
in about the span of 15 minutes.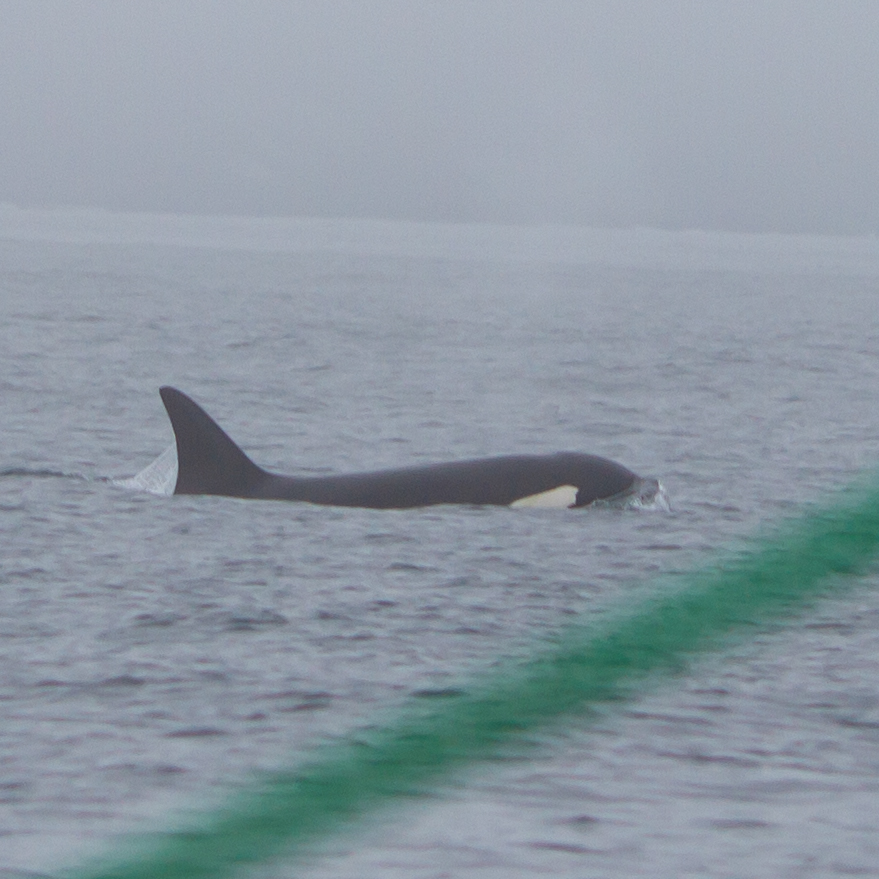 Depending on the weather, we wanted to reach at least Coos Bay (300nm), with stretch goals of Crescent City (400nm) and Eureka (460nm) if the weather held up. Astoria (160nm) was an option but I wanted to avoid that if possible, the bar there sucks and it's a long way up the river.
So we motored south, in great sunshine. The swells were moderate and from behind, the wind never really picked up, Sooner just chugged on. For night watches, I took the easiest 8-12 shift, Russell had the 12-4 one and then Kelsey did the 4-8. It worked well – we used both the sofas in the cabin as berths. Turns out getting sleep, being in the sunshine and not being seasick (thanks to the Transderm patches) beats being cold, rained and sick. Who woulda thought?
At some point on the 2nd/3rd day I put in a line to see if we could get some Albacore tuna – to my immense surprise, we caught a salmon. And another. And two more.
After a read of the regulations, only two were legal so we returned them alive and kept two, a chinook and a coho. At the point we hooked them we were going 5+ knots which is way faster than I thought you could go to get salmon, but I am very grateful that we did – they feed 3 people for 4 meals. Thanks ocean!
The days/nights all kind of blurred into each other so I am not exactly sure what happened where, but at some point we saw a blue whale!
kinda blurry photos as I was still getting my camera chops back after a long break but wowwwwww. It's been my dream to see a blue whale since I was a kid, and finally we saw one! I wasn't 100% sure on the ID so I posted the pics to some whale groups and got it confirmed.
We also saw Humpbacks pretty much all day, every day, which was really nice
Also saw a lot of Mola Mola (all baby ones), had a pod of Dall's porpoises join us for a bit, as well as a superpod of Pacific White-sided dolphins.
The weather window held up, although there was even less wind that forecast so we motored for around 4 to 4.5 days straight(!). We managed to get a small bit of sailing in at points which was nice, but I was mostly concerned with just hoofing it down as quickly as possible. The crew of Simba, Kelsey and Russell, were great and handled their watches and everything else well, and it was nice to actually get some photos of myself on the boat for once! (thanks Kelsey)
Russell also got some pics of me but I was pulling a really dumb face in every single one
Thanks Russell!
The sailing we DID get to do was pretty nice – we had a few hours close reaching into a nice breeze
We also had a bit of DDW running, where I got to try flying the staysail for the first time ever! This config (no main, using the genny/staysail) is probably what I will use in the tradewinds.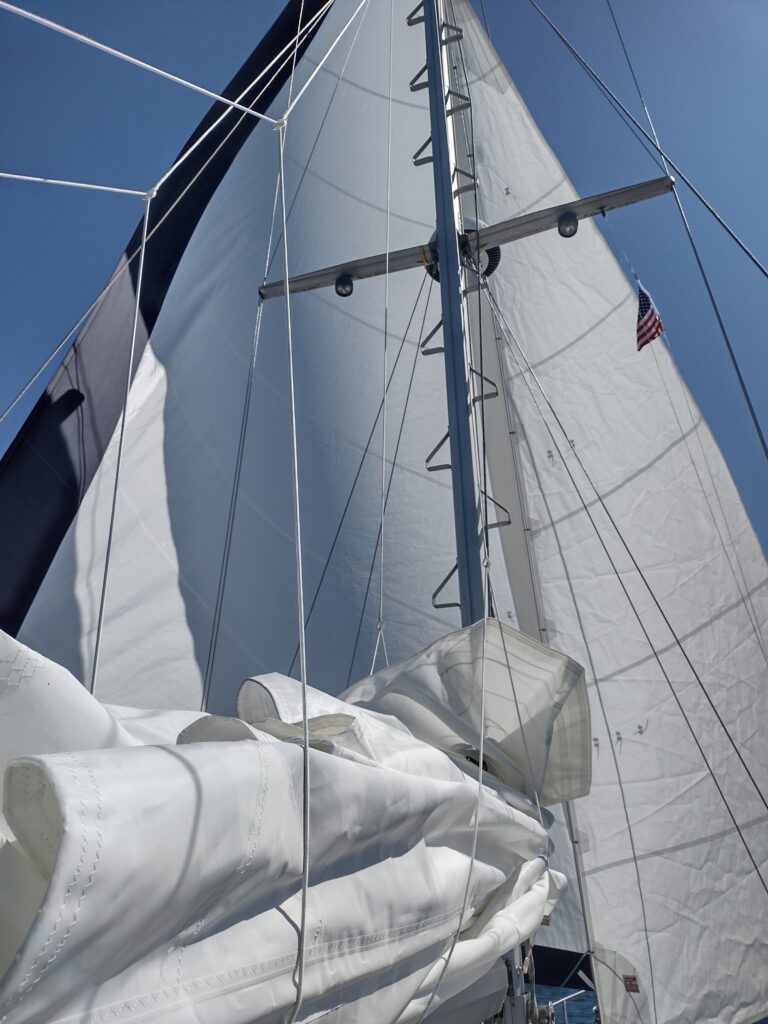 The entire passage was done using the new Pelagic autopilot I bought and installed 4 days before he headed out (there is also a cape horn windvane but under power I figured the AP was better). It actually did great – I still miss my old below-decks AP that Gudge had, but for a tiller pilot, this did great!
Another thing to mention was all the cool seabirds we saw – here is a selection of them (we also saw an Albatross but I didn't manage to get a picture sadly)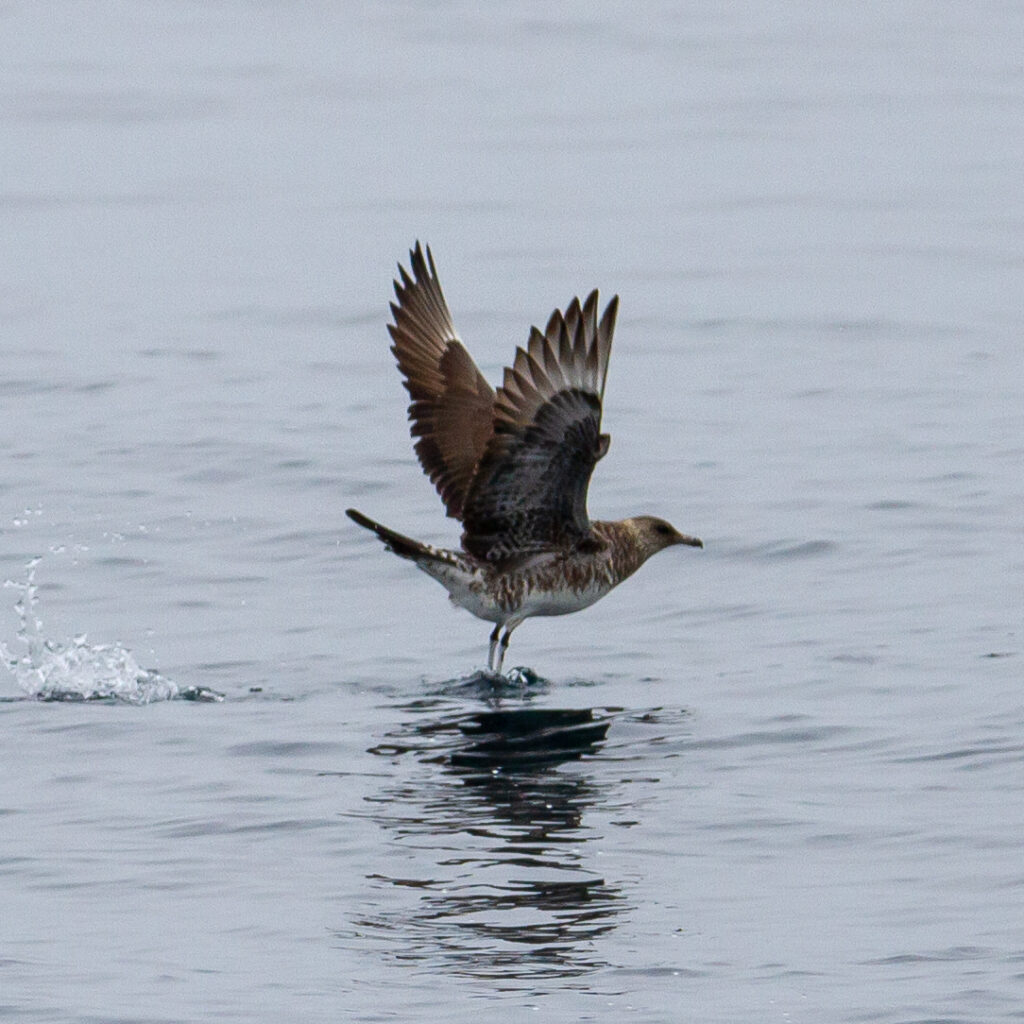 This one is a Parasitic Jaeger apparently, which got KT the bird nerd very excited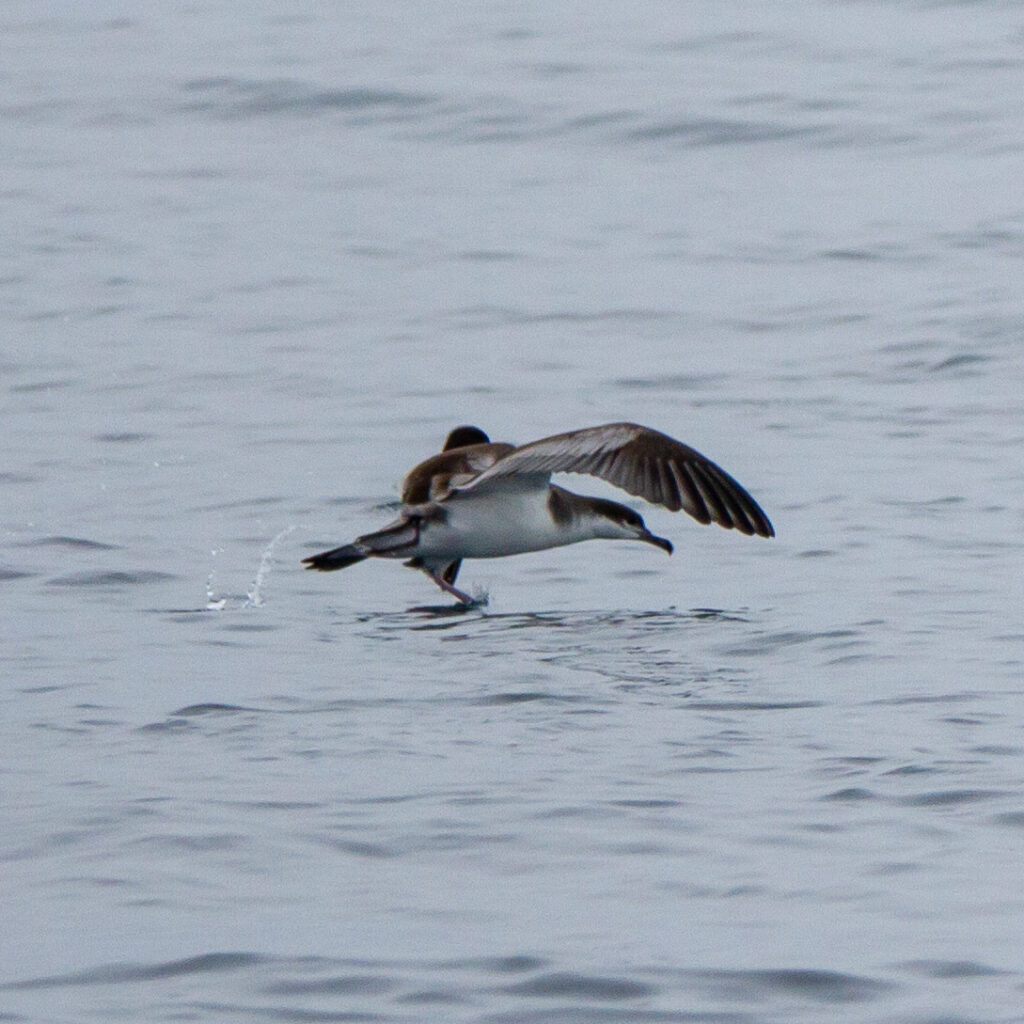 Buller's shearwater which apparently mostly lives in NZ but road trips up to California in the summer
and saw a LOT of these, Common Muirs.
Also the obligatory sunsets at sea pics
After all that, the weather window held and we made it to Eureka, California (skipping Oregon entirely) in my longest ever passage – 5 days and 4 nights, where I was going to meet one of the two boats I know. Maquinna Pt was currently stuck there with a gearbox issue (the issue being the gears basically liquefied themselves). The bar was glassy and we looked at the obligatory sealions on the buoys as we came in.
We tied onto the visitors dock behind them and in front of a giant fish boat and settled down for the weeks wait for a new weather window.