As mentioned previously, it was Big Sailing Trip Mk II (this time with less Brexit/Covid). I planned to leave on Monday 28th – however I still hadn't finished redoing my standing rigging (always leave redoing your rigging to the week before your planned departure date kids) so I ended up leaving on Wed 30th.
After last time, I didn't really want to tackle at least the part to San Fran solo so I put out some feelers and got crew. Kelsey and Russell lived on a boat on the same finger as mine, and even better, they also had a Rafiki 37 (although slightly different as Sooner is a bit of an oddball). They wanted more experience so agreed to come down with me to San Fran! Yeah!
On the morning of the 30th we steamed out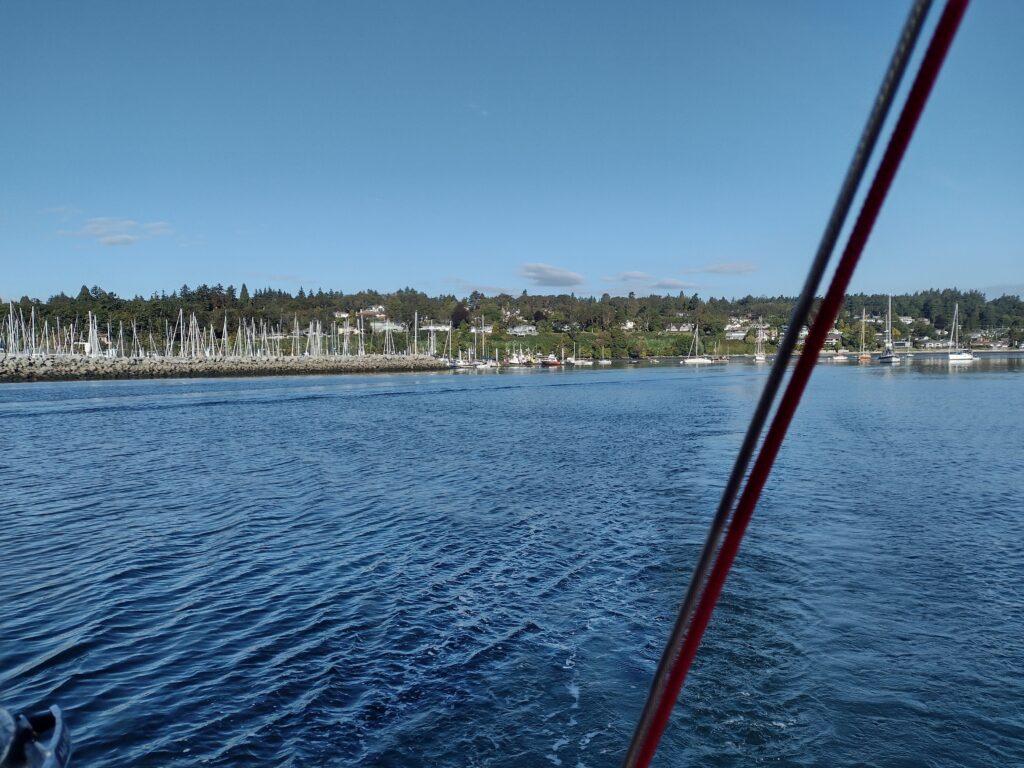 We'd almost got out of the haro strait when my bilge pump went off. 'Hmm that's odd' I thought, and went down to take a look.
Well my raw water pump was absolutely pissing water, just firehosing it into the bilge. I shut down the engine and tried to figure out what to do next. Originally I was just gonna sail to Port Angeles, but then figured heading back would probably be a better idea as I knew how to get stuff and had access to a car. So that's what we did.
Two hours after setting out on my cross-global trip, I was back at the dock.
What followed was two days of dicking around trying to get parts, DIY press fit bearings/seals using a vice and lots of swearing.
In fairness the old bearings were totally shot and were making a crunching noise (that's how you know they are working!)
Eventually I managed to get it all back together
The great news about coming back was that the Scopolamine patches I had ordered from New Zealand (the manufacturer has stopped selling them in Canada for some reason) came the same day we returned, so I was able to use them (important as they are one of the only things that stops me feeling seasick).
Anyway, two days later and we were ready to head out again
Bye bye Canada (again)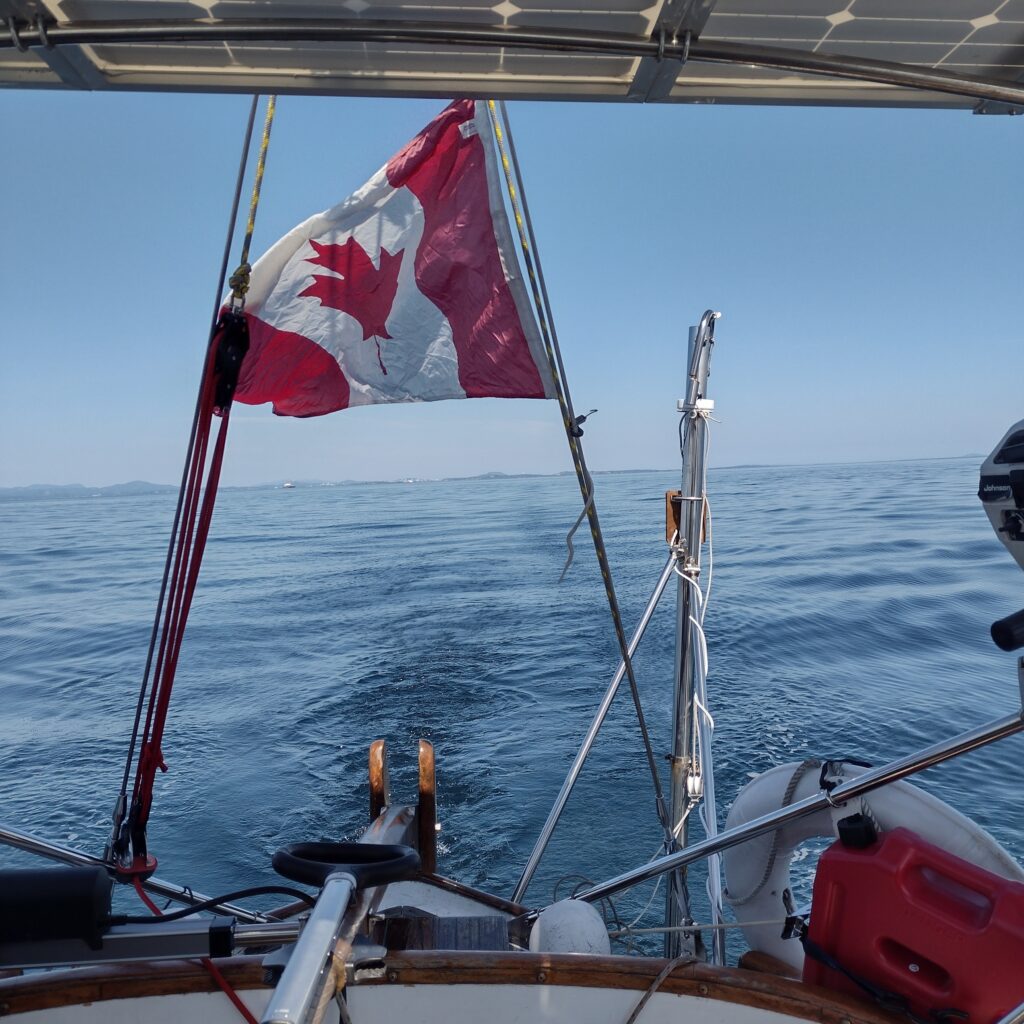 This time we made it to Port Angeles without incident, checked in painlessly via the CBP app, and then fuelled up and went to bed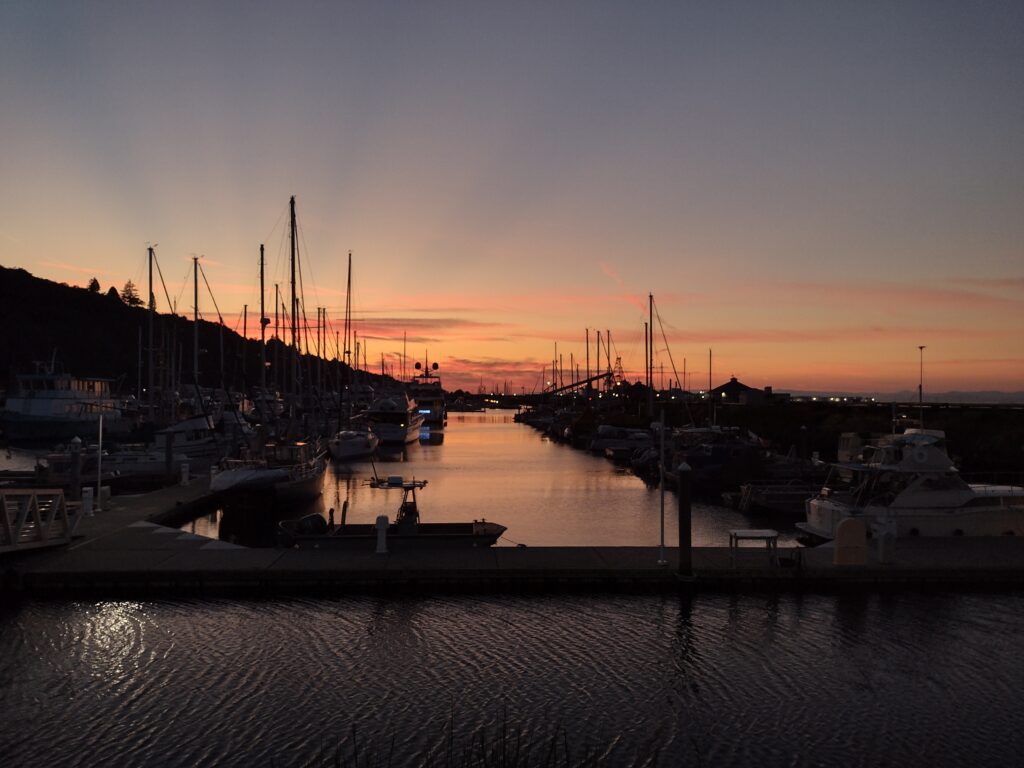 The next day we were up bright and early to make the run down to Neah Bay. This was another uneventful trip, mostly motoring, as it was all light winds (which was a relief as its often strong westerleys on the nose which would have sucked). We also lucked into having the current with us so it was a fairly quick trip and we were safely anchored before dark.
Next, was waiting for a weather window!