Which is basically what I've been doing the last three weeks. In fairness, I've been sent to Ontario TWICE in that time meaning I've had virtually no time to get anything done. And the times I've actually been in Victoria, it's been raining. Solidly. (we've had three times the usual April rainfall already, and the month is only 2/3 through)
36 days to go.
Chain Purchase
One thing I did do was buy 150 foot more of G4 5/16s chain to add on to the 60 foot I already have. I was pretty happy with my existing chain/rode setup, but the new rode I was using is actually super slippery and tough to pull in by hand – it was actually easier once I got to the chain.
More experimentation will discover if I am still fine pulling up by hand (with a backup of leading a line back to winch) or if this will make me hate life and finally buy a windless. We will see!
Medical Kit
Another important task I did was make a start on my medical kit. I went to a consultation with a travel clinic and got a bunch of inoculations, including Yellow Fever, Typhoid etc. I also got a BUNCH of (non-fun) drugs, including 2 types of oral antibiotic, some tubes of antibiotic cream, 2 epi-pens, a bunch of anti-malaria pills etc etc.
One thing to note is that as I got most of these prescribed, my work health plan covered most of it. Meaning the antibiotics were a few bucks for each container, and the epi pens were 20 bucks each. I'd highly recommend putting together your medical kit while you are still employed and covered by health insurance… I still need to buy a medical kit for bandages etc, and I'll provide a full rundown of what I have drugs-wise once I get the kit and can audit everything. Still, that's two things almost off my list!
About the only thing left is to decide whether to get the rabies shot or not. It's recommended, but it's also 600 dollars. Yikes. Need to think on that a bit.
Racing on Zaff
The one weekend I was around I decided to go racing with Phil on his boat Zaff (a J92 entering in the paccup this year) instead of doing anything work-related, at that is way more fun. We were in the Patos Island Race which is around 70 nm and finished first! There were a couple of low points where we drifted around in literally 0 wind and in rain and cold while talking about BBQ but we pulled through, managing to finish after 22 hours.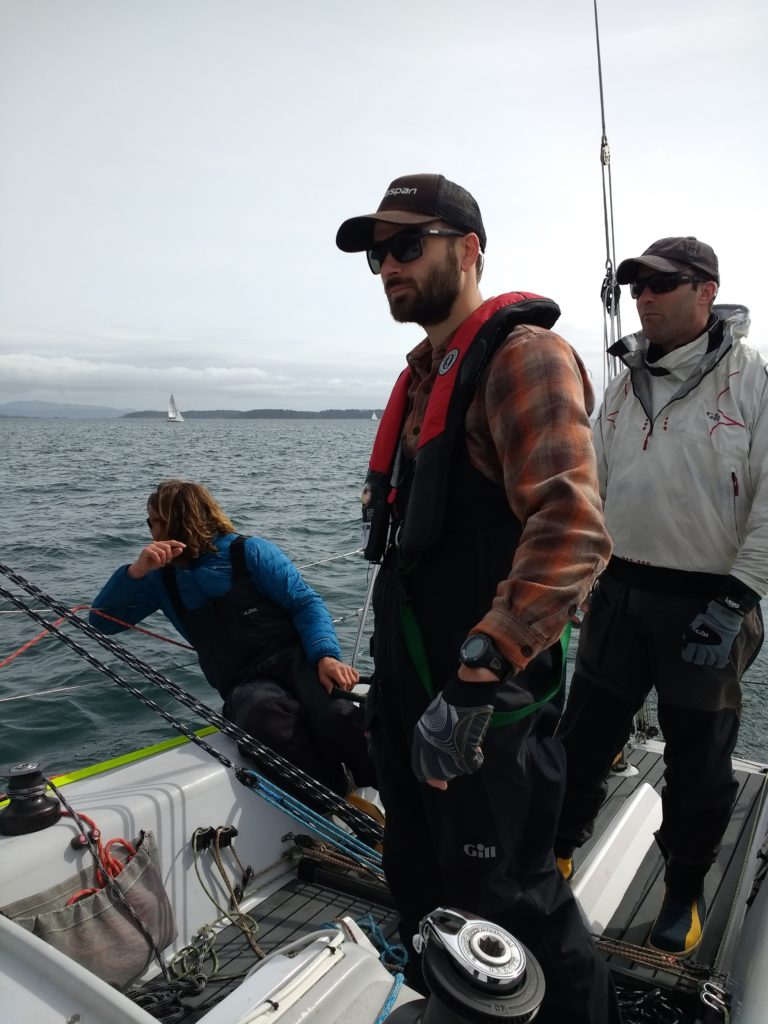 Swiftsure
Finally, I signed up for this years Swiftsure. The currents look pretty strong again this year, but I feel that I am a way better sailor and Gudge is better rigged than last year. AND we managed to finish the Northern Century since then, which I feel is a tougher race to finish. It'll be good to try out all my new gear on an extended sail!