Well, end of summer update. Or autumn now I guess. Anyway, I'm not dead – just had very little boatwise to talk about after selling Gudge. I did go halves with Emma on a shark 24 called FRAWG, which is very grubby, green coloured boat with wonky spreaders and an inexpertly applied frog decal on the bow. Needlessly to say it's been great fun to sail around most of the summer being hooligans, although marina space being at such a premium it was a bit stressful bouncing around from marina to marina. The boat is now sorted in Oak Bay now for the year which is nice.
Most of the times in the boat were daysailing, which is something I haven't really done a lot of before, as when I took Gudge out it was normally in order to go somewhere else, but there is a lot to be said for rolling up to a boat and being able to get off the dock in under 5 minutes and just go sailing.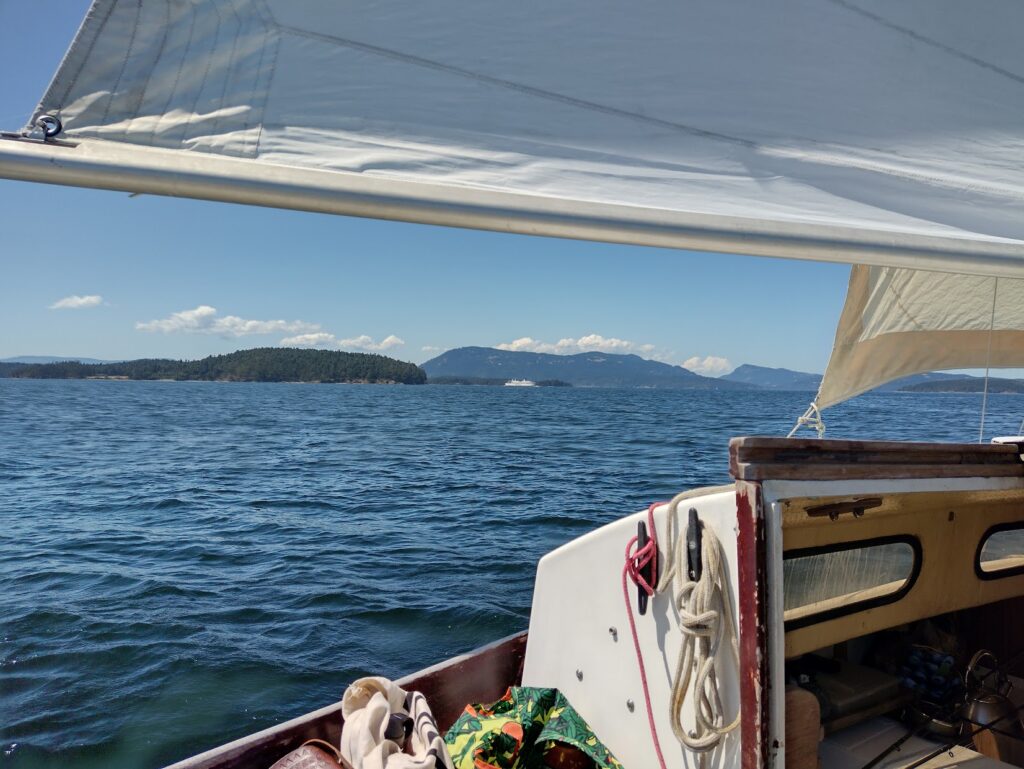 Also had a day of fishing, in which a decent Ling Cod was caught, and returned because noone had a tape measure. Whoops.
A month or so ago, we pulled her out and did the bottom.
It was SO NICE having such a tiny area to paint. Definitely a huge fan.
The big news is that I am currently looking at another boat… looked at it last weekend and going for a test sail next weekend! If it sails well, then it may be 'the one' (yes it's the first boat I've looked at again, shut uppppp). She's very different from Gudge, so will be very interesting.
Could be back on the water soon!