Last thing to do was run the wires into the cabin from the mast.
First I cut a hole in the base of the mast. I couldn't find anything that would fit (noone makes a damn 1 1/4″ pipe with a flange apparently) so I found a sink drain
I then dremled the inside out, and then drilled 4 holes in it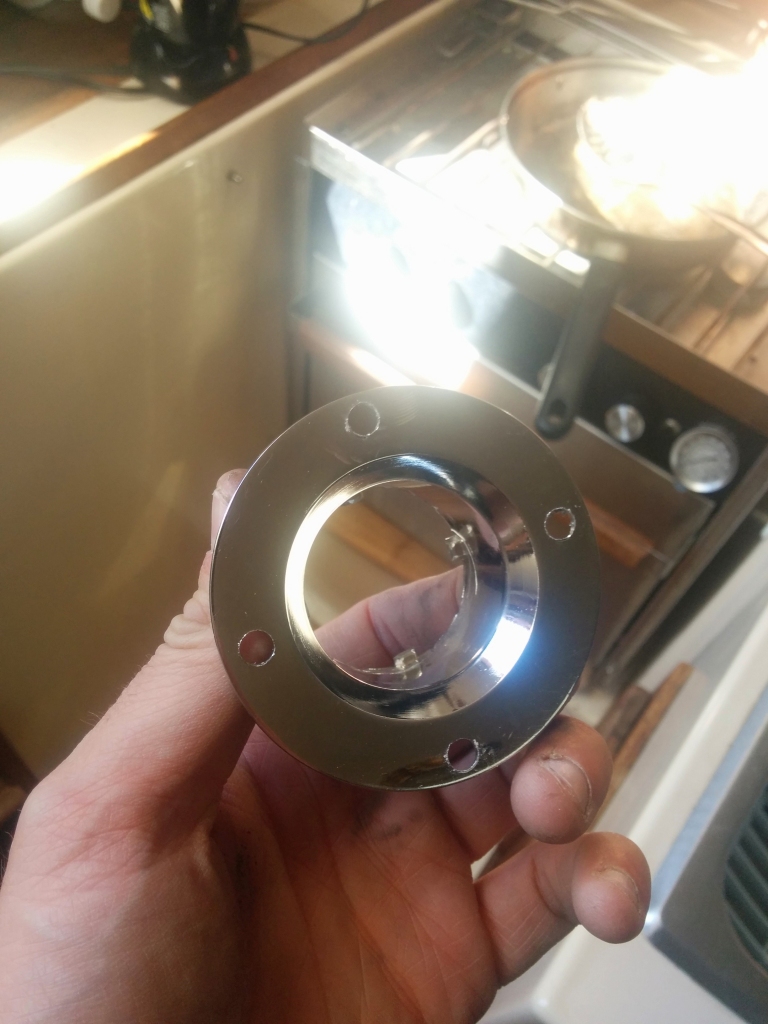 I then sanded down the sharp nubbins, drilled/tapped a few holes in the mast and attached it
For the entry into the cabin I drilled a hole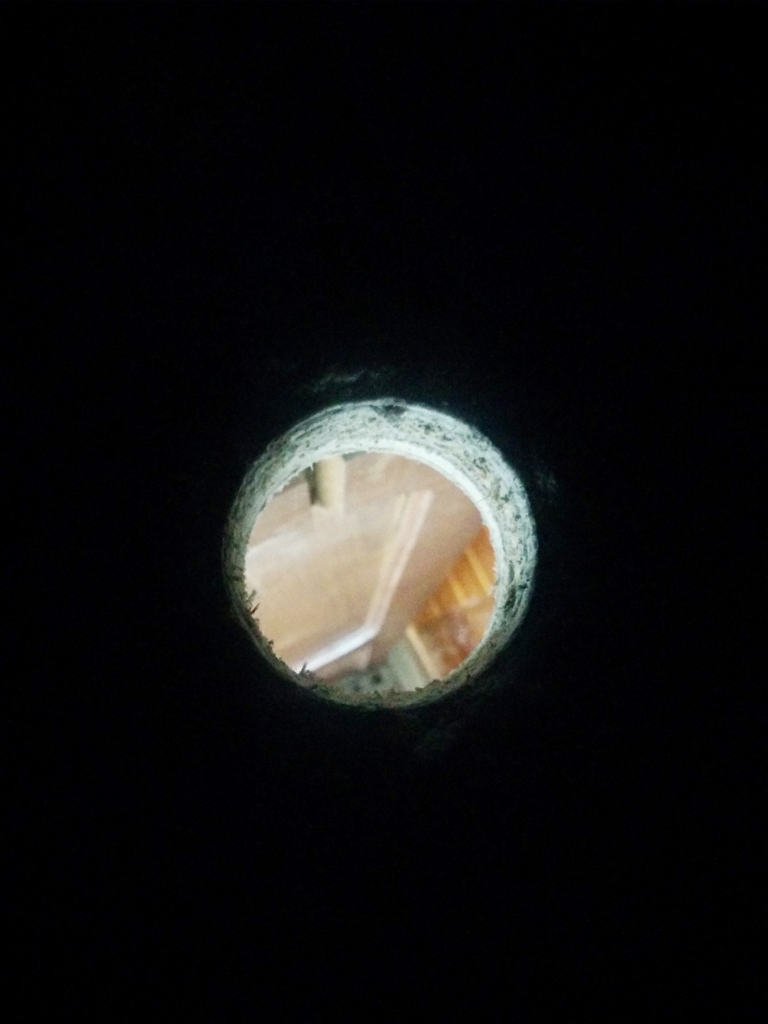 I then sealed the inside with thickened epoxy
and installed thru-hull
And last thing to do was to run a hole from mast to thru-hull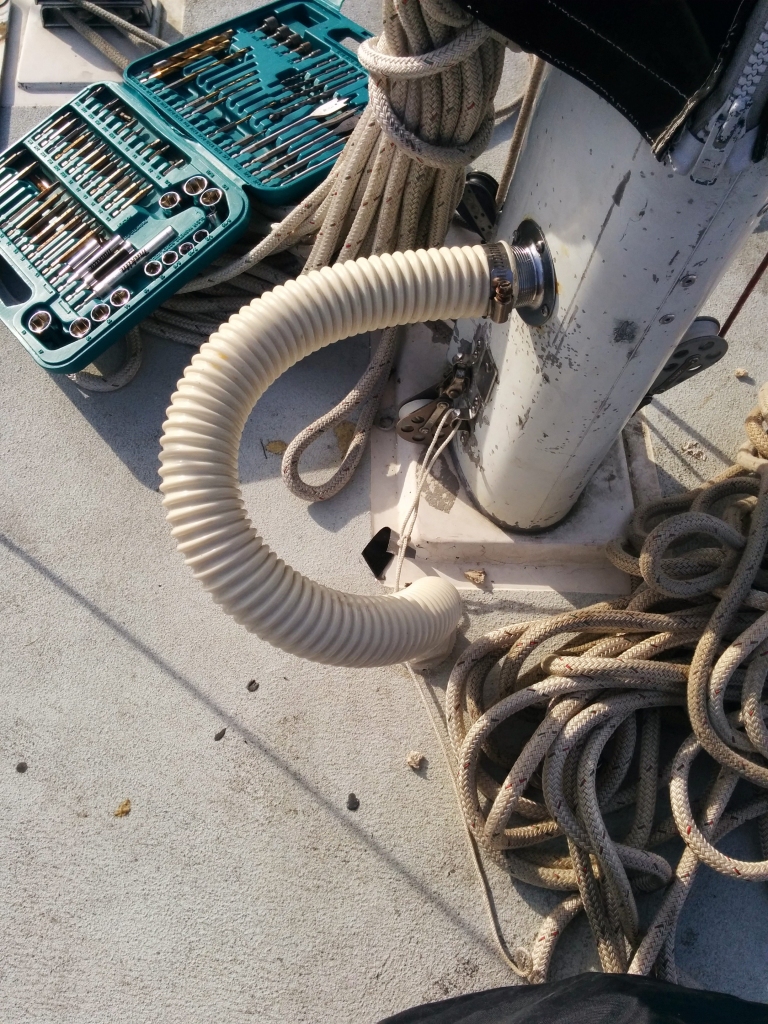 Ta-da! Done.
This is what it looks like inside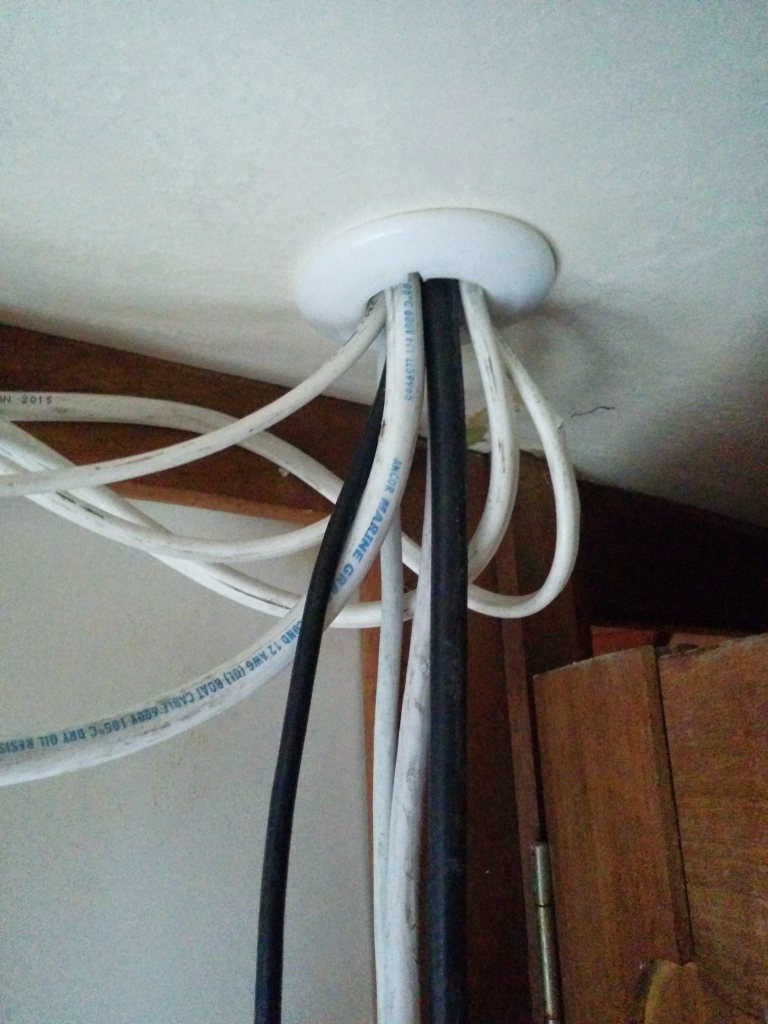 Now to wire the other ends. Ughhhhhhh