So today I finally started trying to work out where the water ingress under power was coming from. And I think I found it.
So this is the rudder post in the dark underbelly of the boat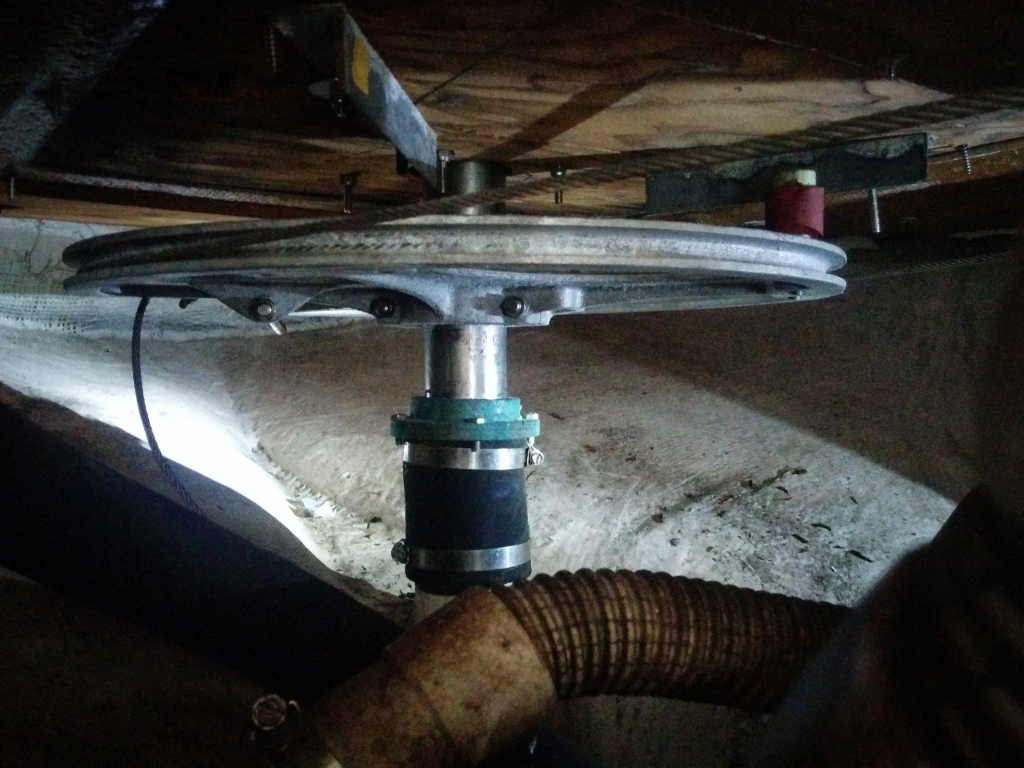 You can see the green flange there – this holds the stuffing box for the rudder, which stops water coming in. The four screws holding the stuffing box together were all loose, one to such an extend it wasn't even in the hole properly! And there was a visible gap between the two flanges!
The boatyard who did all that work that cost a lot more than I expected in Sidney, obviously forgot to tighten these bolts when they dropped and reattached the rudder. Which is extremely annoying. After a few hours tightening all four bolts at a very awkward angle, I got everything tightened and went for a sail to test and cheer myself up. I'm going to write them a shitty email. It won't do anything but will make me feel better!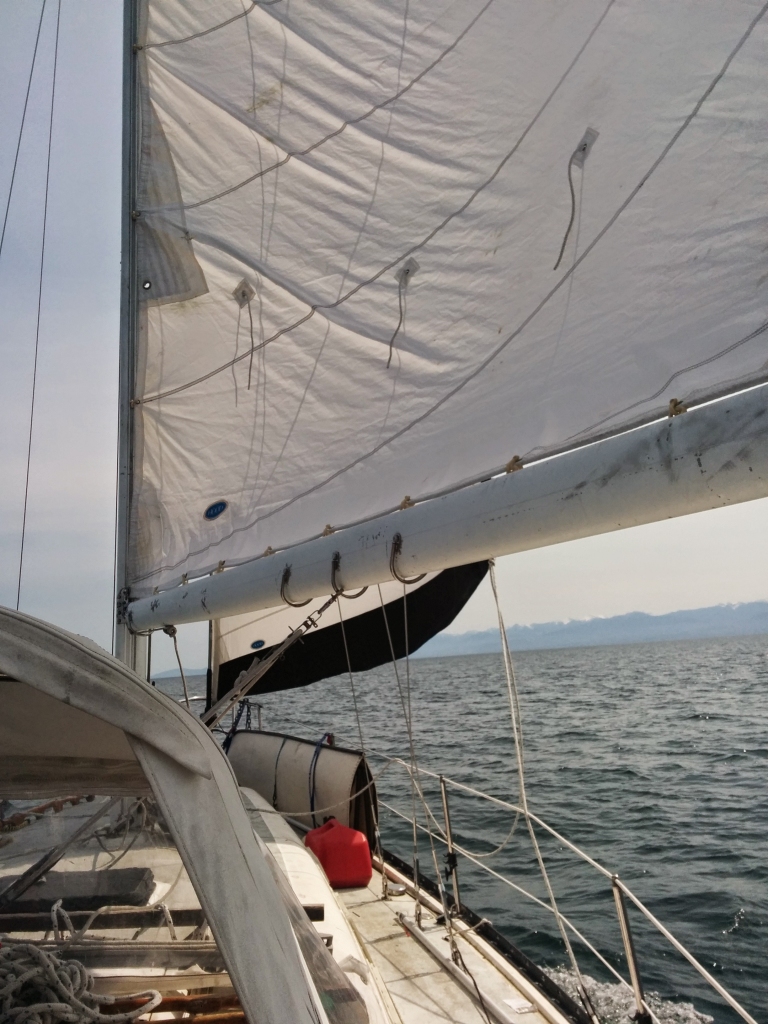 I also got to confirm my new wind anemometer worked. Going 8.1 knots under sail!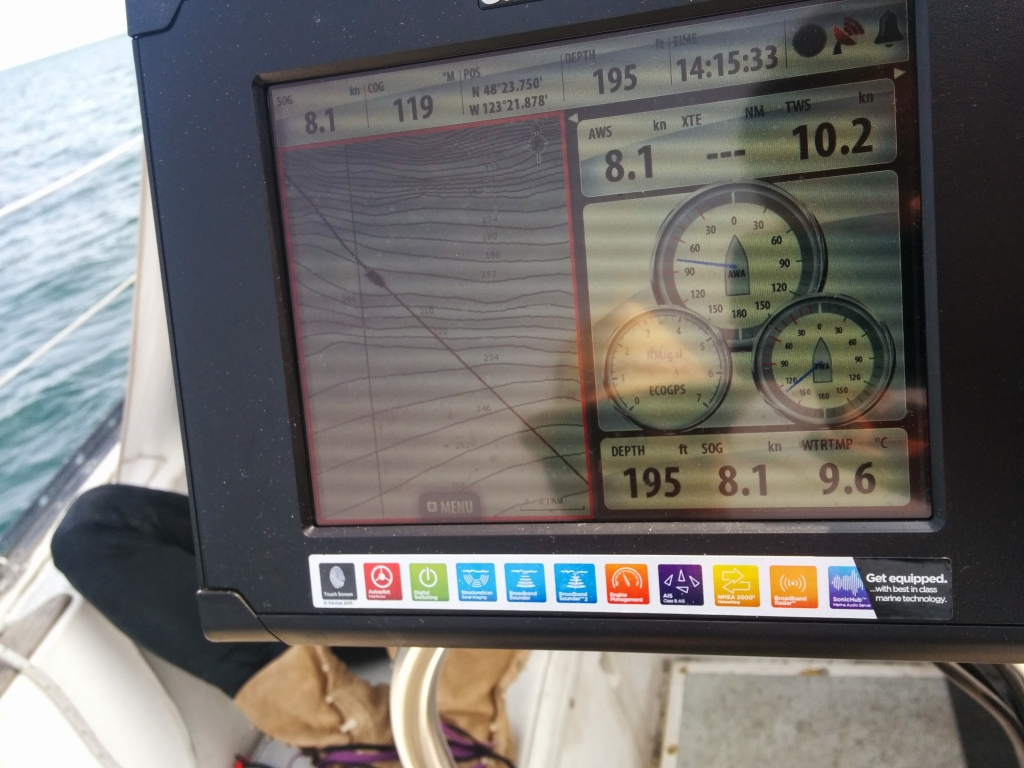 Other things – I went for an interview with the Royal Canadian Marine Search and Rescue last week, and found out today I got accepted into the new crew course! This is great because I can impress girls with it get some really good heavy weather experience – maybe I won't shit myself in anything over 10 knots any more.
I also bought some new boots in a sale. Pretty swanky!