So FINALLY today I got around to installing the last two breakers on my control panel, and rearranging everything. Now, finally 'living space stuff' is all in the center panel and 'sailing around stuff' is all in the left one (exception being cabin lights). In fairness, it took me a while to get to it because it was a huge pain, I had to grind away some of the bulkhead to fit the last two as I foolishly didn't use the provided template when installing the panel. Oh well!
Here is the overall bulkhead wall
(please ignore the utter state of the table)
Here is a closeup of the main panel and the nav lights panel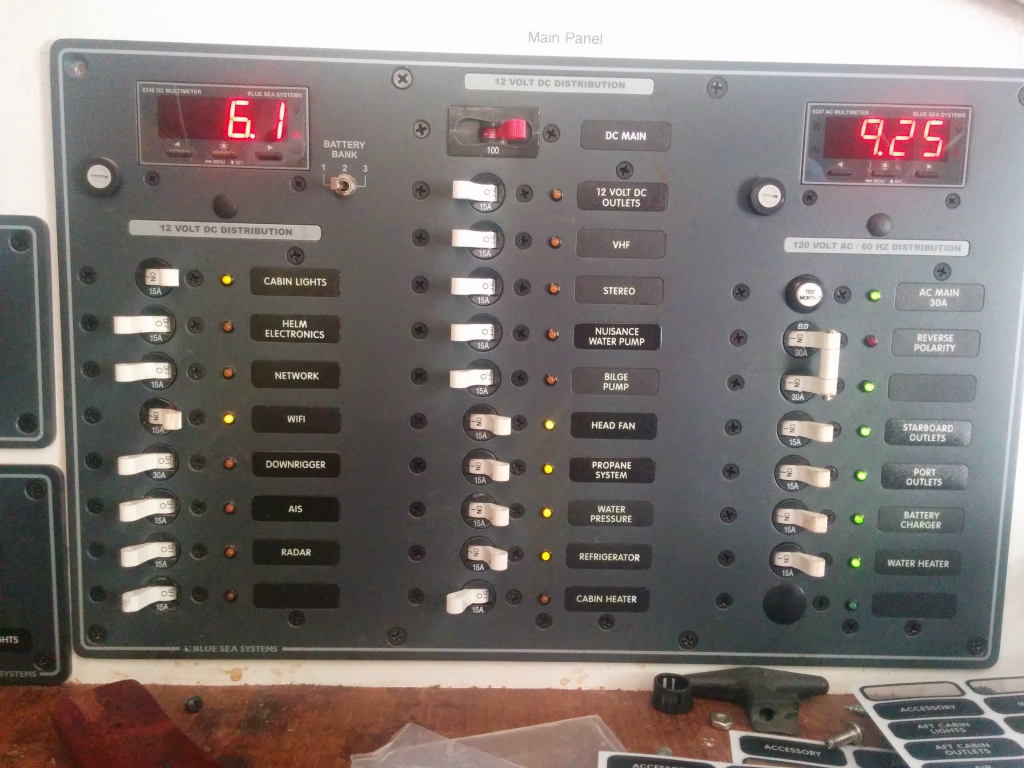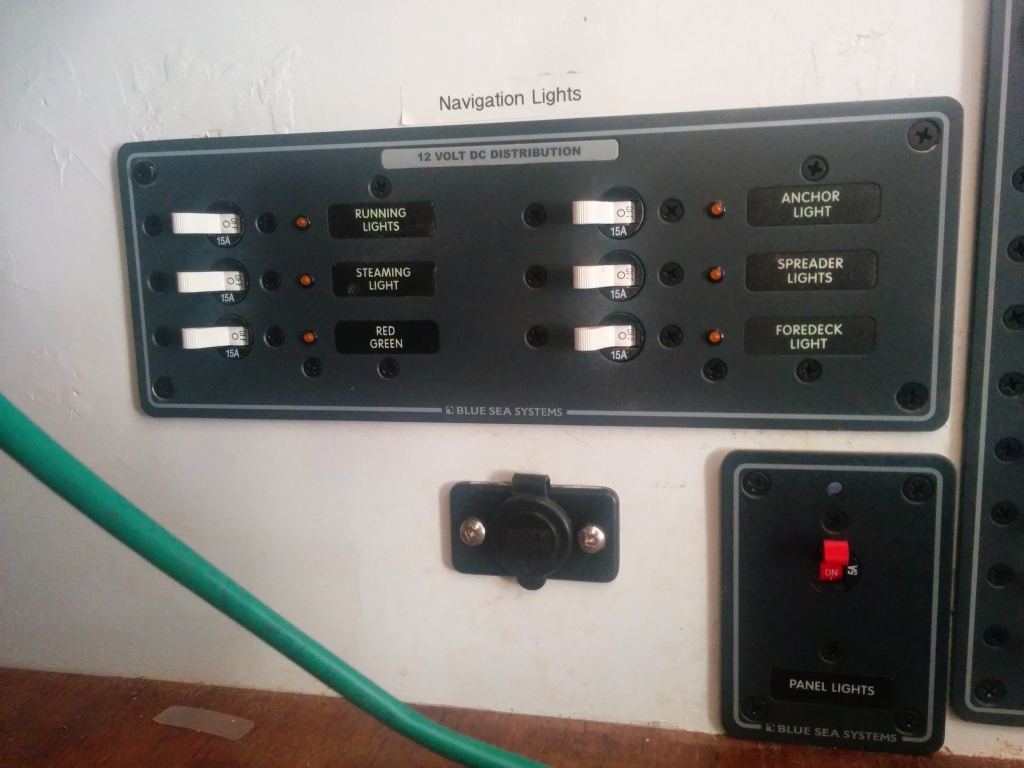 Now all that is done, I can install the additional bilge pump and add in Radar and AIS.
AIS was the first to go in. This broadcasts a signal over the VHF frequencies that other vessels equipped with receivers can pick up and display your position on their plotters. It's really handy having a receiver to avoid big vessels, I got one that was a transponder (broadcasts my position) as well.
First I attached the box above the nav table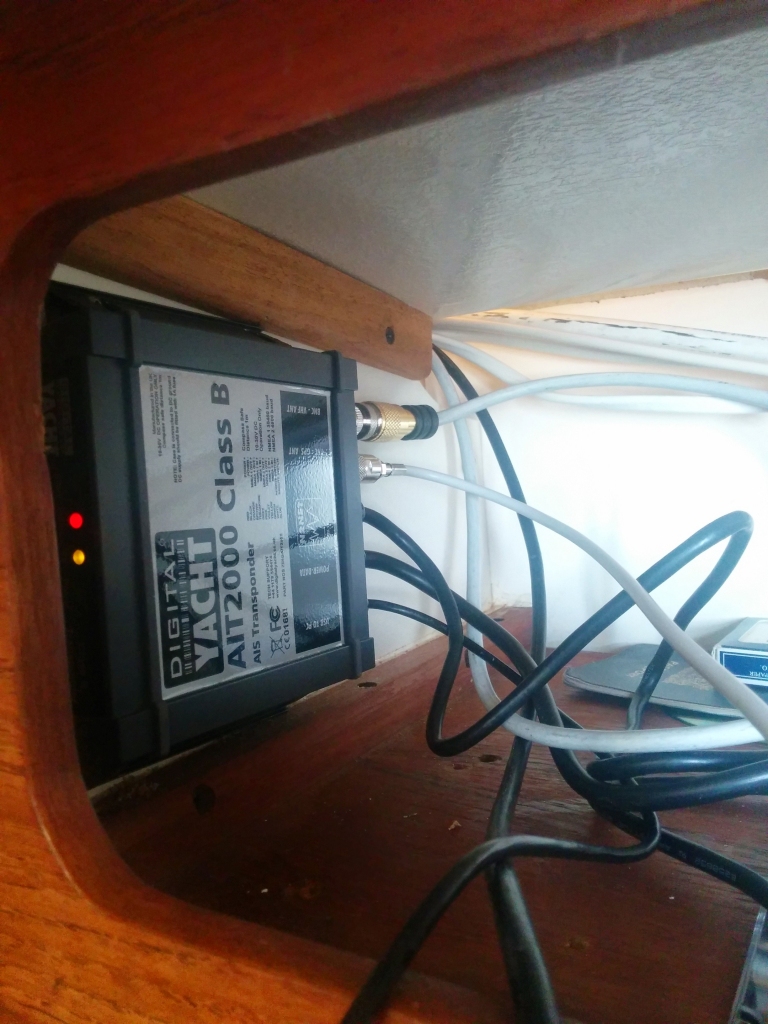 Then I installed the supplied GPS receiver at the back of the boat (every AIS transponder needs one)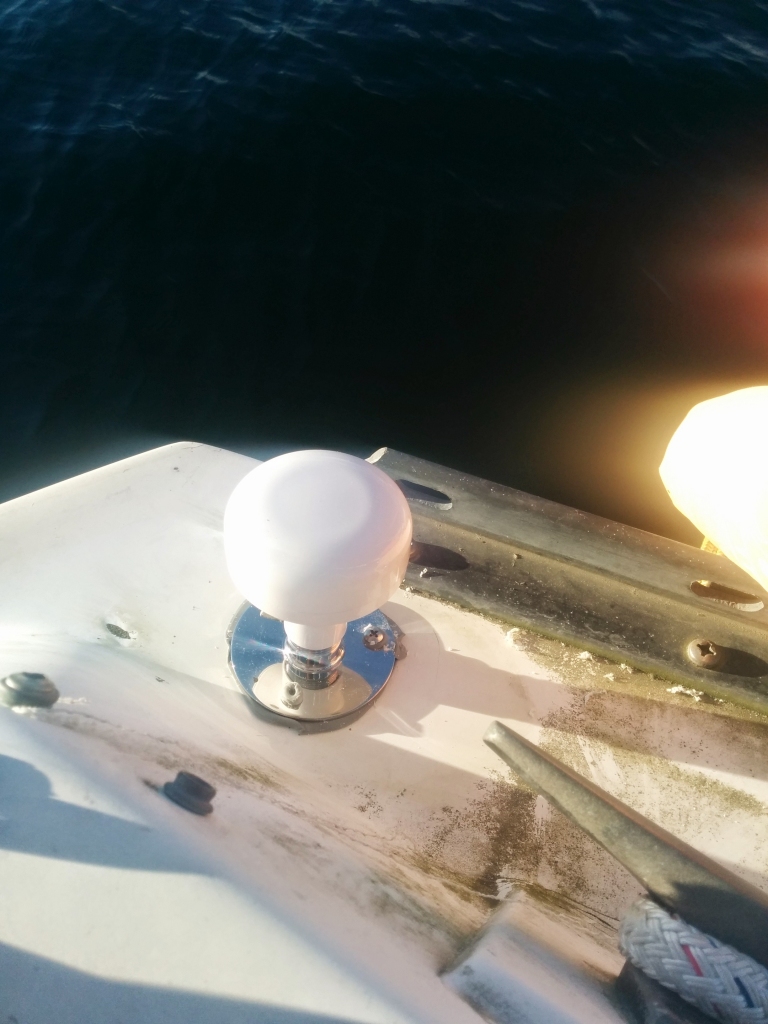 Next I plugged the VHF antenna on the spreader into the back (I made sure to leave enough cable to be able to plug it into the VHF in an emergency if the masthead one got damaged), connected the GPS and the power into the panel, and then plugged my laptop into it and ran the configuration program.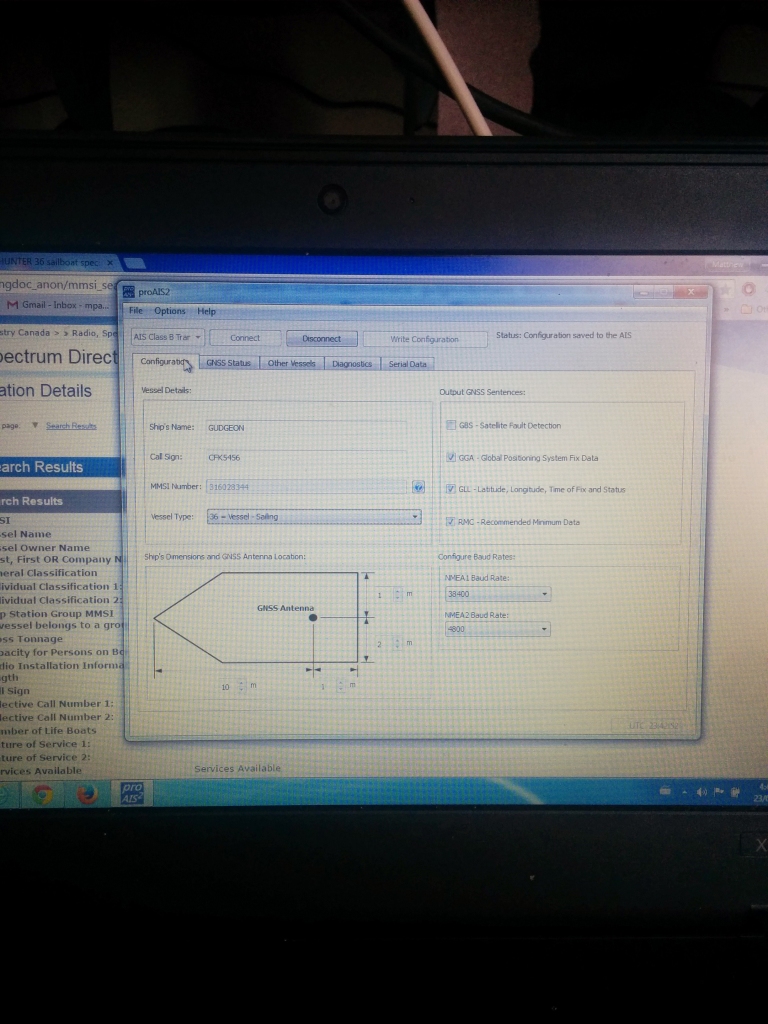 Once I'd configured the MMSI number, name and location of GPS atenna, only thing left to do was try it out. I hooked it into the NMEA network and turned on my chartplotter.
There I am! Sorry for shitty picture. This shows that not only is the AIS being displayed on my chart plotter, but also I am transmitting! I then changed the chart plotter options to ignore me in future, shut everything off, and went for a well deserved rest.