Except without the camera. Or the action.
It's late Sunday evening and i'm tired and it's the only title I could think of, ok? Ok.
Anyway, all my nav lights are hooked up and actually work, which is a rather large relief. HOPE YOU LIKE BLURRY PICTURES OF COLOURED BLOBS!
As a reminder, here is the ol' nav light panel I installed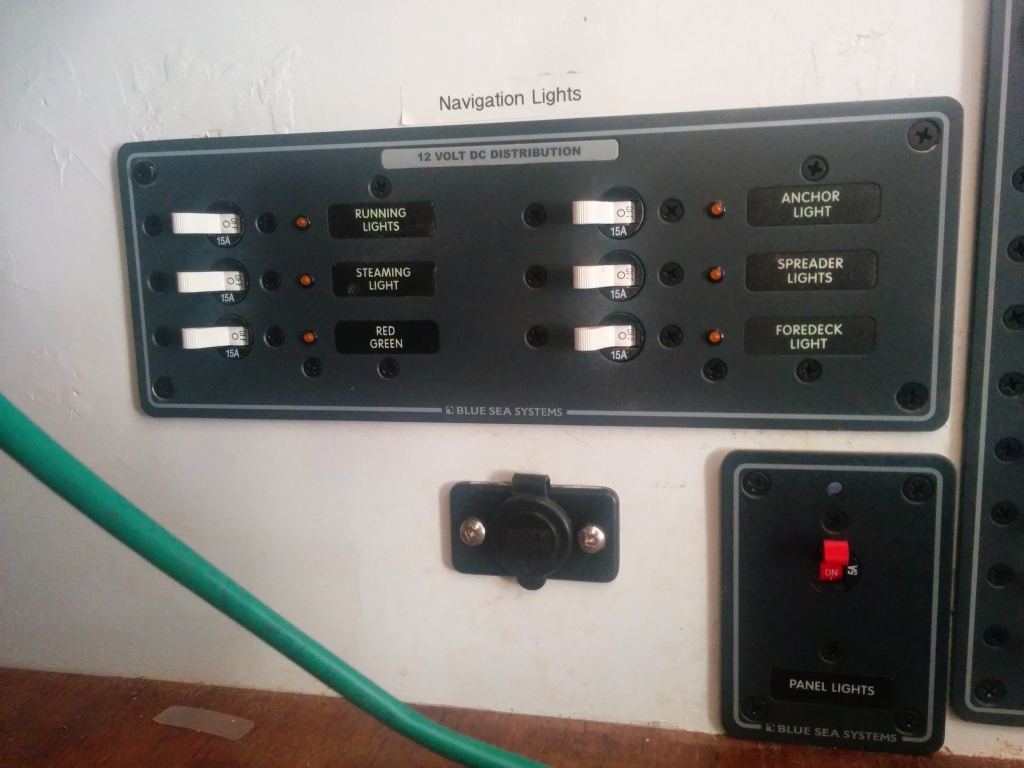 Here is a closeup of the front running lights, these are deck level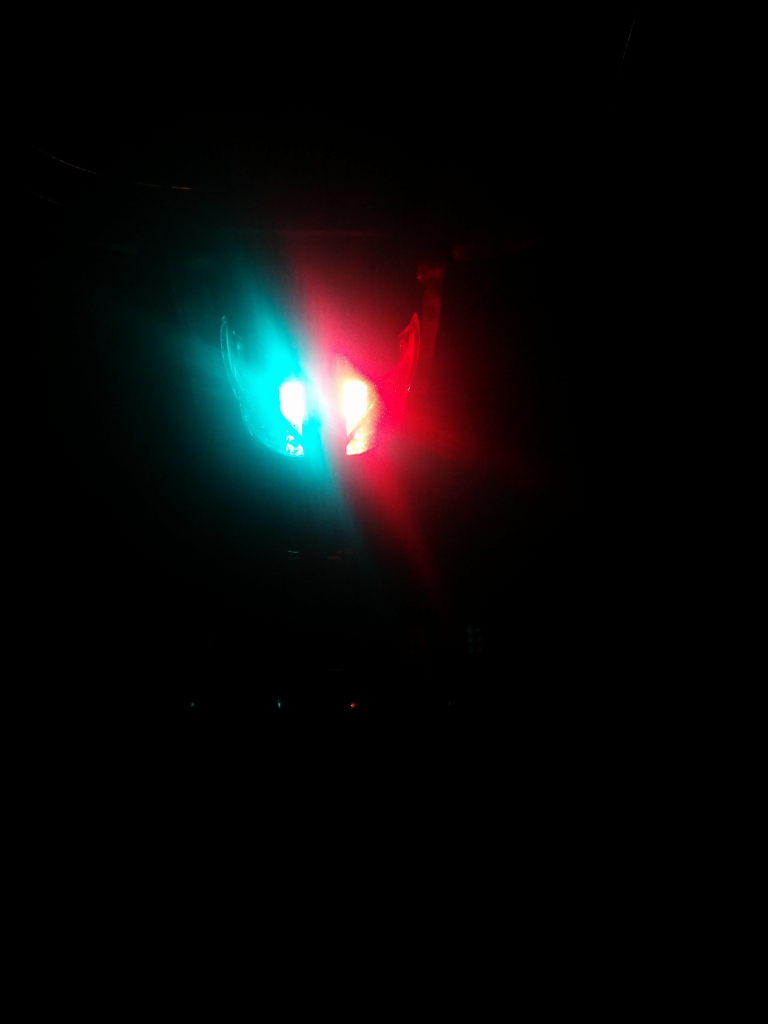 these will be used at the same time as either the steaming light when I am under power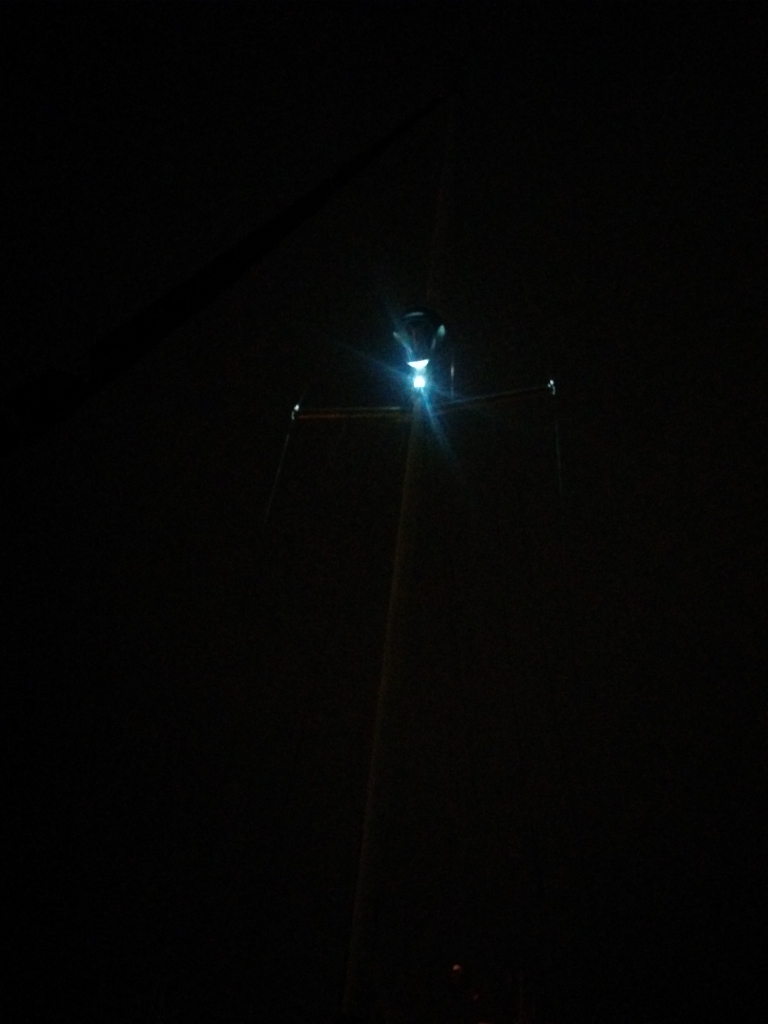 or if I am sailing at night (those combination of words fill me with Literal Dread right now so I may need to work up to it), I'll run the red over green masthead lights at the same time as the deck running lights. If you are reading this and are like 'what the hell are those, what happened to the usual tricolour' then I explain this here 
Next up is the anchor light. You use this when you are, well, anchoring.
Finally, for lighting up the outside I have the foredeck light which is attached under the steaming light
And then the spreader lights when I need to flood the area with light
Here are the amp draws for those who are interested (which is probably just me)
Running Lights – 0.3 amps
Steaming Light – 0.1 amps
Red over Green – 0.2 amps
Anchor Light – 0.1 amps
Spreader Lights – 2.1 amps
Foredeck – 0.3 amps