So at some point sailing I'm sure will become so ho-hum that I won't excitedly blog about it, but today is not that day. The weather was GORGEOUS, and I had a friend from Vancouver staying with me for the weekend, so out we went on the boat.
Holy crap it was bright sunshine! We motored out a bit dropped some crab traps and then put up the sails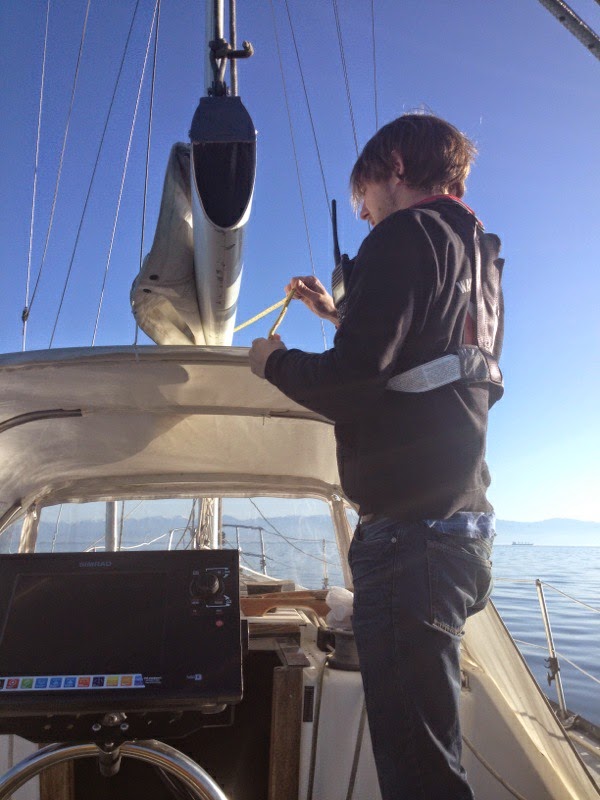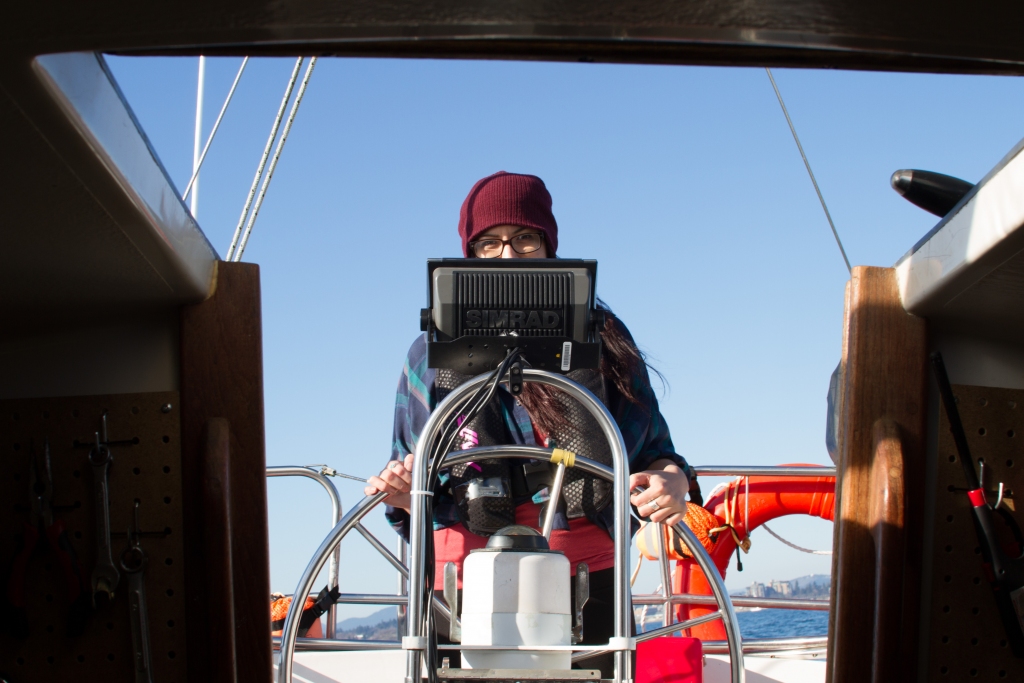 We sailed for about 4 NMs, and got close to trial island, and then I practising heaving-to (a way that you backwind the foresail and basically have the rudder, main and foresail all acting opposite each other, so you come to a stop and drift) and then we had a tasty lunch. Below, you can see the genoa being held the wrong way while hove-to.
Then it was time to turn around before dark, but just as I adjusted the rig and unlashed the rudder, the wind vanished. And I mean VANISHED – there was not even a ripple! So we had to motor all the way home. The crab traps had no keepers in them (I have no idea why I cannot seem to catch any crabs from the boat) so had to go to the backup plan for dinner!
The next day my boat neighbour Billy was taking out his boat for the first time for 6 months, so I agreed to come along and help. It was interesting to be on the water on the flybridge of a powerboat, and I managed to get some cool sundown photos!
SUMMER IS GONNA RULE!