So today was the second part of the survey, after the temperatures froze the lift solid (see previous entry).
I got out of bed late, and was further hampered by a call from work asking me to open a firewall port. After doing that I was pushing it a bit to catch the ferry so I sped off, and JUST made it.
After arriving at Captains Cove, we manhandled the boat onto the crane, and I watched nervously as it was winched up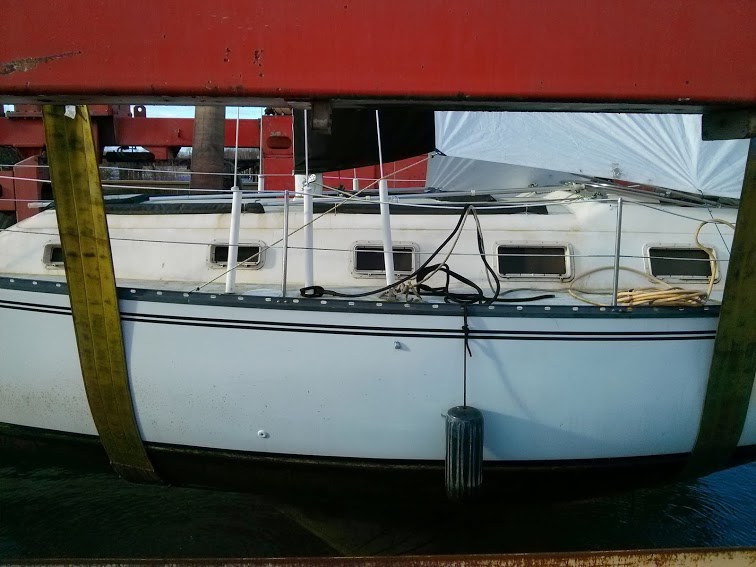 It all went off without a hitch, and soon Paul from Western Marine Surveyors was looking at the boat.
It was almost all good news – the mast step (which I was most worried about after reading about this model of boat) was absolutely fine and showed no signs of sagging, and the only bit of deck de-lamination was a small area on the port side, easily fixable! The rudder was still in excellent shape.
The main issues were with the prop shaft having shifted slightly, and a leaky bolt on the ground for the radio. Both of these are now priority items.
With this information, I decided to go ahead with the deal and now own a boat. Wow – it's still sinking in. Insurance was done through Dolphin Insurance.
Next step is to move it to blocks on the island somewhere, in the meantime have some boatpics! Note the far, far nicer weather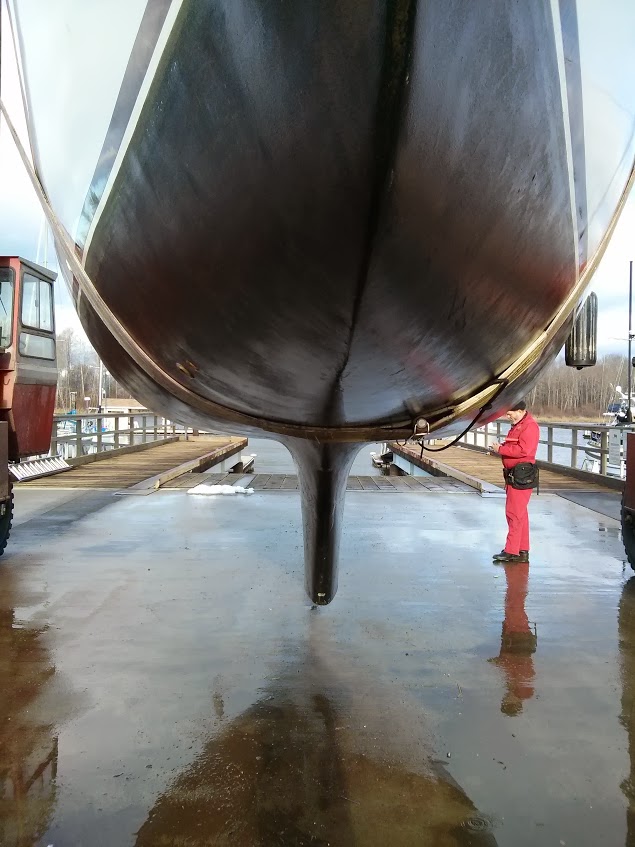 Also a big shout-out to Bernie, from http://www.seaboatsforsale.com
He was a huge help at every step of the way, and I would whole-heartedly recommend him to anyone looking to buy a used boat.