My lovely boat neighbours, Matt and Jocelyn, invited me for a sail with them and two of their friends on board their boat, the Nancy Blackett, a (I think) 40 foot sloop.
It was a cautious sail since a gale was predicted to roll in in the evening, so reef points were kept in, we still managed to get to over 6 knots at one point!
It's always interesting to see other peoples boats, and I hadn't been sailing since the summer – so a huge thanks to Matt and Jocelyn for a very fun afternoon!
Heading out of the harbour
On a beamreach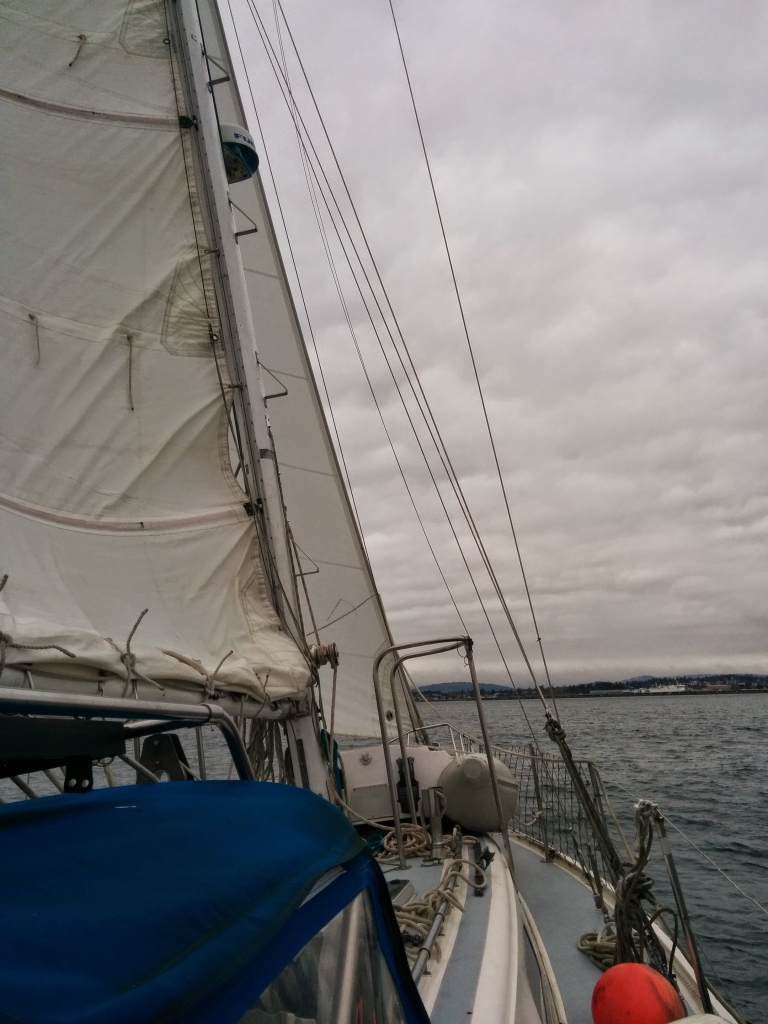 The crew