As part of the huge swath of electronics upgrades I am in the middle of doing, I decided to replace the existing VHF with a new Simrad RS30.
My main reason for choosing this model was that it came with an option to use a fully featured wireless handset, and was also the same brand as my chartplotter.
This meant I could leave the radio installed safely in the cabin, over the nav table, while having the wireless one clipped to my lifejacket so I could easily use it at the helm. The radio also came with an AIS receiver – though I intend to get a class B AIS transponder at some point so I was not super bothered about this.
The old radio removed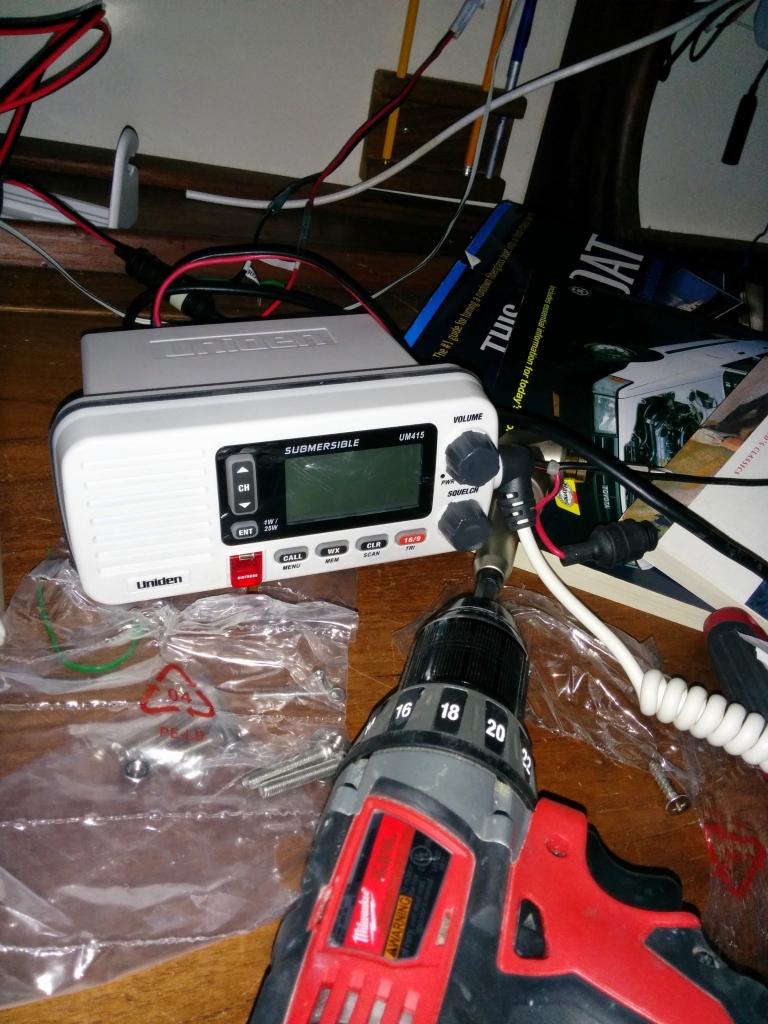 The new radio + handset charging station all installed
The last thing to do is to link the chartplotter and the radio, for GPS and AIS data.
For that though, I need to wait for my NMEA2000 kit to come in, as this will be the start of the boat backbone data network that will end up taking in radar, weather, wind, AIS, GPS etc and displaying it onto my chartplotter/nav station laptop.