The race is now on, and you can follow it on http://tracker.r2ak.com/
Phil and Team Mau got through Seymour Narrows, but apparently the wind is gusting up to 40 knots, which on a beach cat…. yikes.
Here are some photos I took of the start
Ankle update: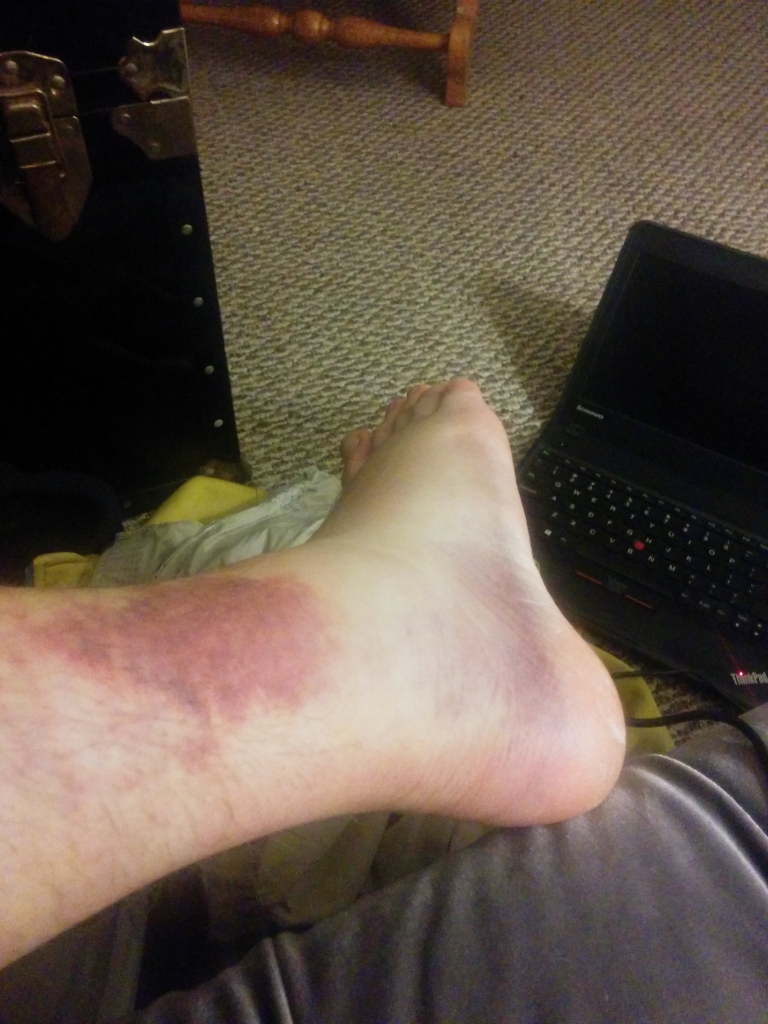 Pretty colours!
I still can't walk almost a week after the injury and suddenly have strong opinions on disability access to buildings. Funny how that works hey?
I can JUST about stand on it now, so hoping to be able to slowly walk by the weekend. Getting to work has changed from a 20 minute hop to almost 50 minutes including getting out of the boat and into the car and vice-versa. If only I worked for somewhere with a modern remote working policy.
What's extra frustrating is that the weather has been hot dry and sunny – perfect weather to go practice on the water, or finish rebedding my chainplates, or polish gelcoat… and I've been able to do none of that.
I'm super whiny.