So after all the driving back and forth from Sooke my cars muffler has gone. It sounds like a souped up honda civic, being cruised down Southend seafront by a hormonal 17 year old  who is desperately mackin' on the drunk teenager girls spilling out of Chinnerys.
That doesn't matter though, since my mast is back on and I am back in Victoria! Yeah!
The mast went on Saturday
This is always terrifying
Hooking the boom back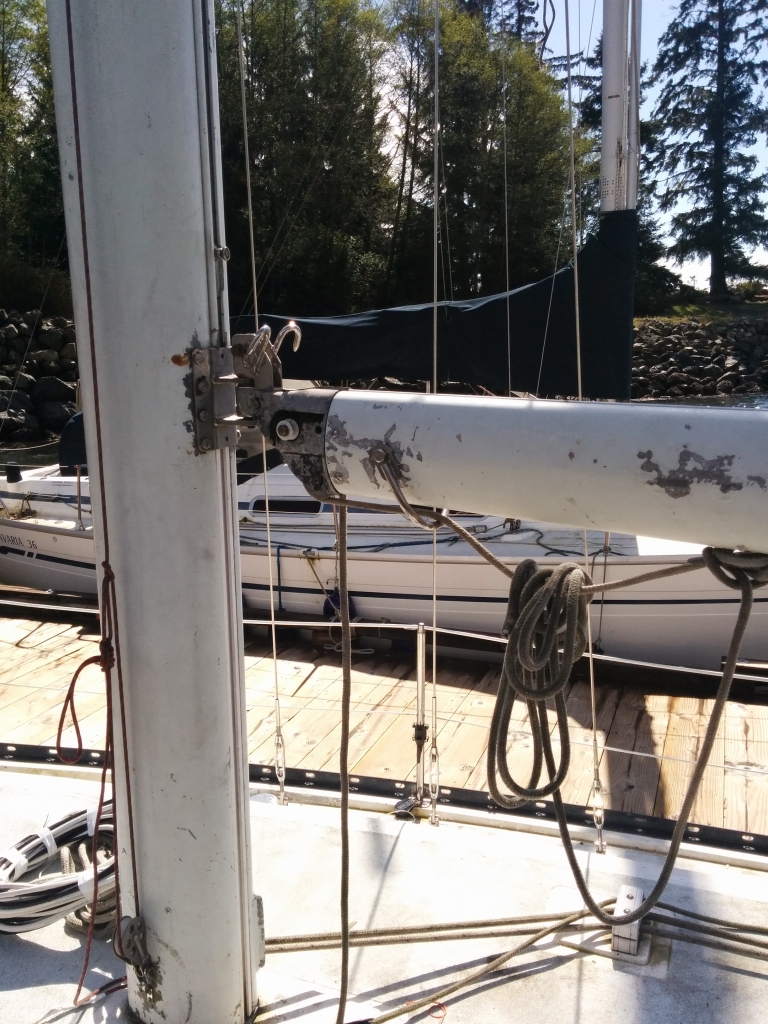 LOOK AT ALL MY NEW SHIT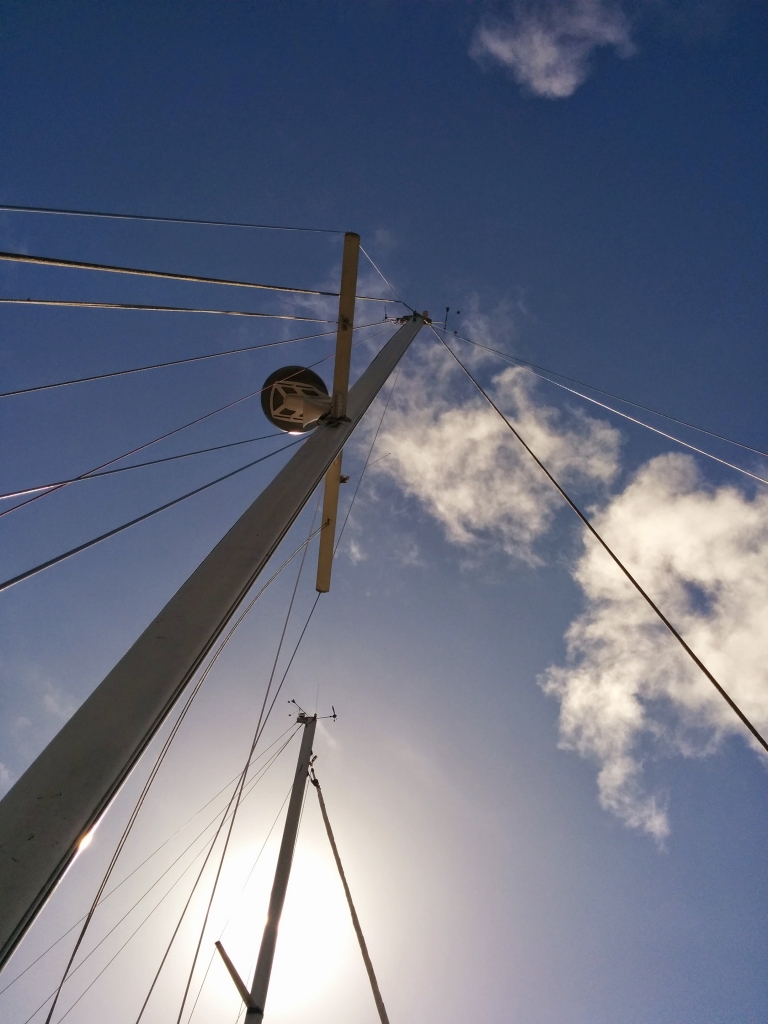 I even managed to get everything aligned correctly!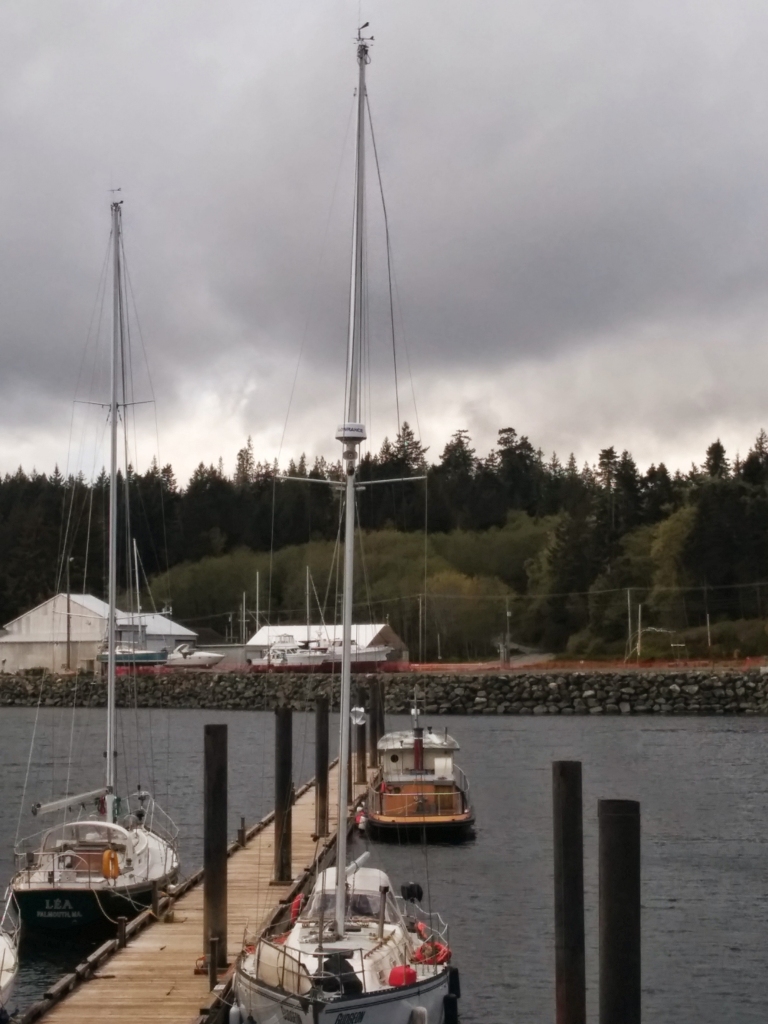 The trip back Sunday was pretty uneventful – very little wind, and the sun came out! I had a friend with me too so it went very nicely. The only thing is that I had no forestay, just a temporary one made from a bit of rope (my new furler didn't have all the pieces so it's being finished today) and we hit a bit of chop, which caused the backstay to sag and then snap taught alarmingly.
Obligatory sunrise shots…