After leaving garden bay, we headed up Jervis Inlet to Princess Louisa Inlet. We were ummming and aahhhing about whether to go or not as it is a long trip there and back (around 80 nm) up Jervis Inlet and probably all motoring, as not only is there not much wind in the inlet often, but you also have to time it exactly as at the entrance to the inlet is a set of rapids that can only be passed at slack,
In the end we decided to go and I am glad we did!
A lot of words have been written about PLI, often bordering on the hyperbolic so there isn't much left to say about it. As you motor up Jervis the mountains get bigger and bigger
until you get to Malibu Rapids, which is a very narrow (probably 40 foot or so) rocky pass where the current rips, so you have to wait for slack. There is also some kind of bible camp there which is strange to see after 40 miles of nothing! Once through the rapids, it's more mountains and at the end is a dock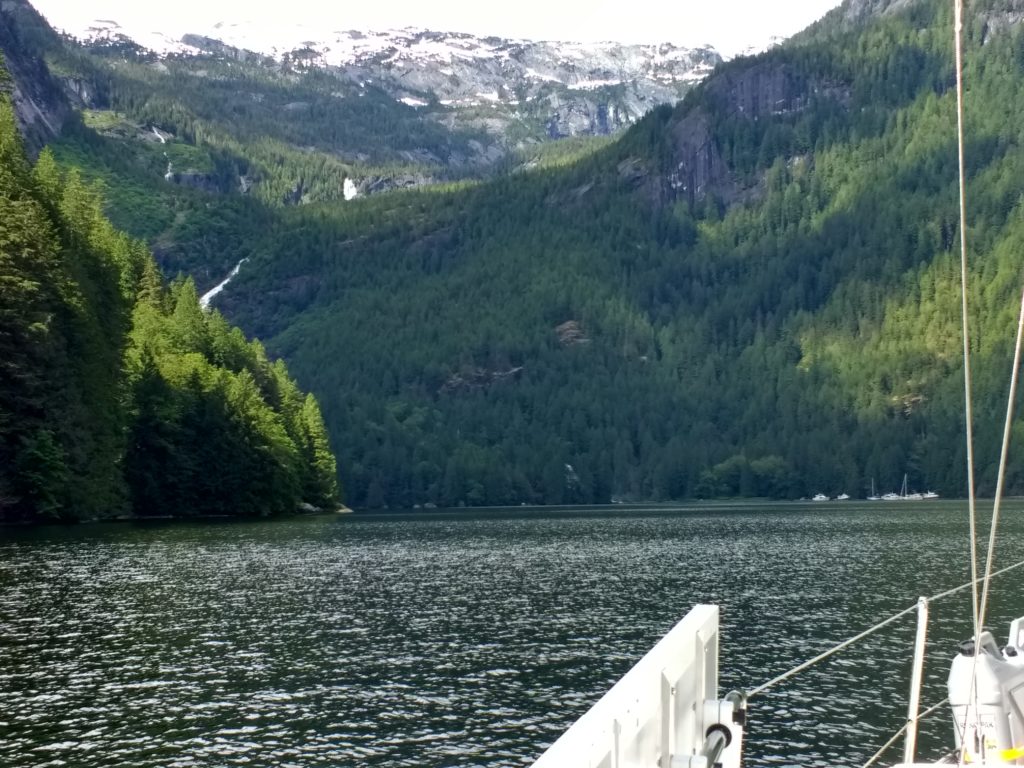 And at the end of the dock – Chatterbox Falls – a big ol' waterfall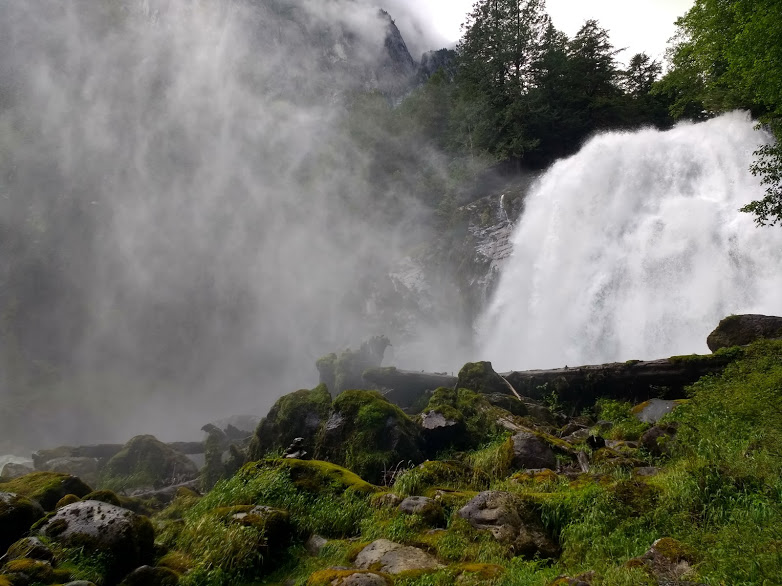 And lots of slugs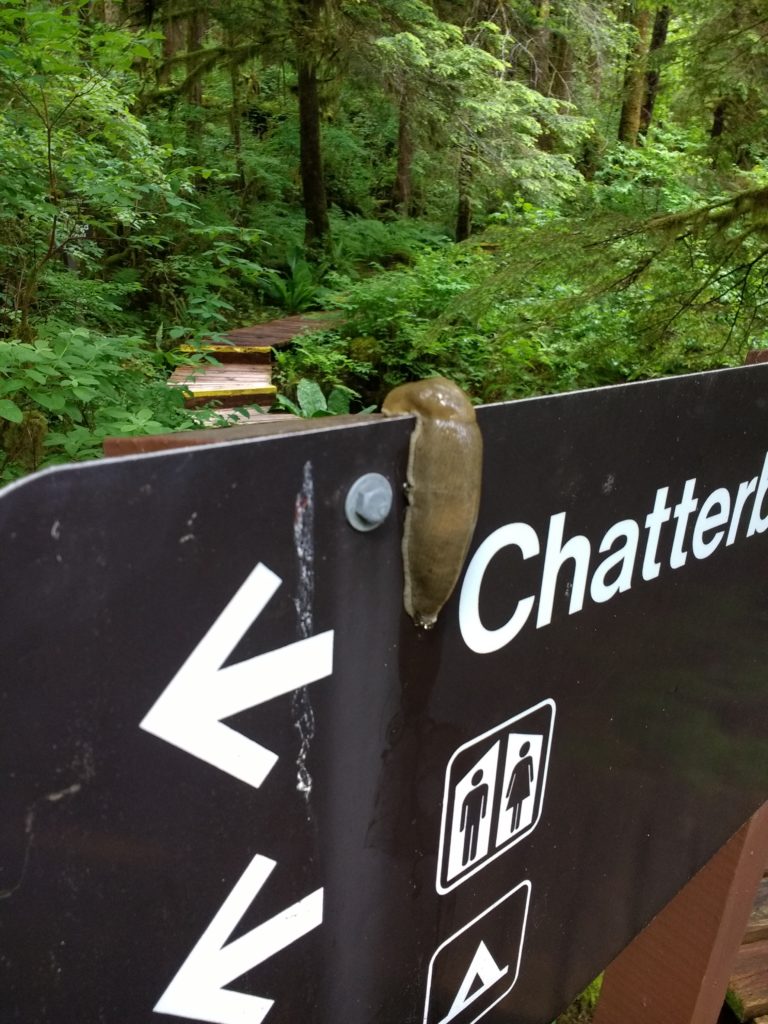 We stayed there a couple of days (although it rained almost all the time) and went on this hike which has this sign at the start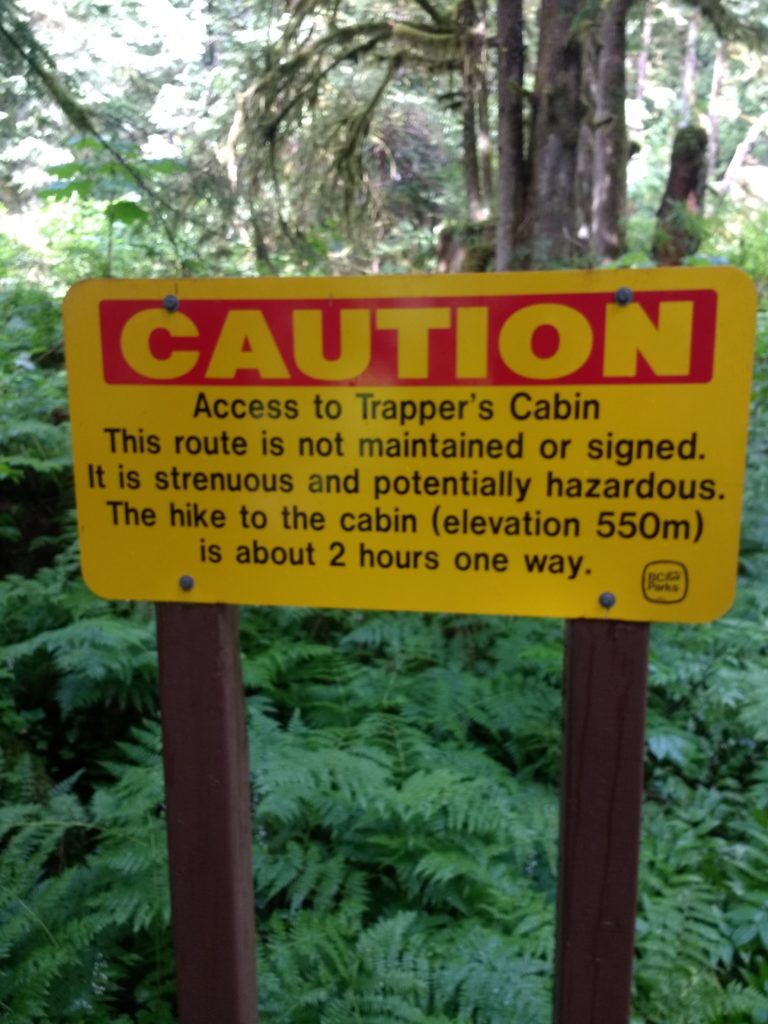 followed by this one (which is basically BEGGING you to try it)
It turned out to be one of the most challenging hikes I've ever been on, and a lot of fun. It took us two hours on the dot to make it to the cabin, with a LOT of scrambling up waterfalls etc. The pictures don't do it justice.
At the top of the trail are the kind of spooky remains of the cabin (with bedsprings!) and another waterfall
After that, we ate a lot of salmon berries (I could see huckleberry plants but it was too early for berries!!! 🙁 ) and prepared for the next day of looooong motoring back down the inlet.
Princess Louisa Inlet is a really extraordinary place – I could see it being so busy during peak season though. Even at the start of June, the dock was often full. I'd love to see it in the winter or full summer, but probably not for a while. Maybe if I get a faster boat – the two full days of travel are brutal!