…. electric boogaloo
So yesterday it had stopped (finally) raining, so after work I decided to try to put the porta-boat together.
I did it on the deck boat to simulate ~real life conditions~ and managed to do it ok. It wasn't as trick as I feared, but it still was pretty awkward. I kinda wish I had the 8′ model, but I can just about manage the 10′ solo, which is important as I intend to do most of my voyaging alone.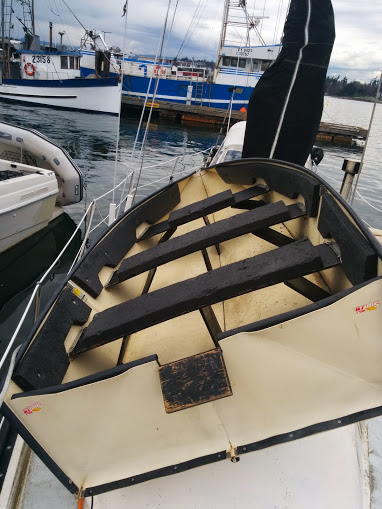 I am going to make some modifications to it to allow me to drop it into the water solo using a halyard. In the meantime I just assembled it, made sure all the parts were there and then dissembled it and attached it to it's (semi-final) place on the lifelines.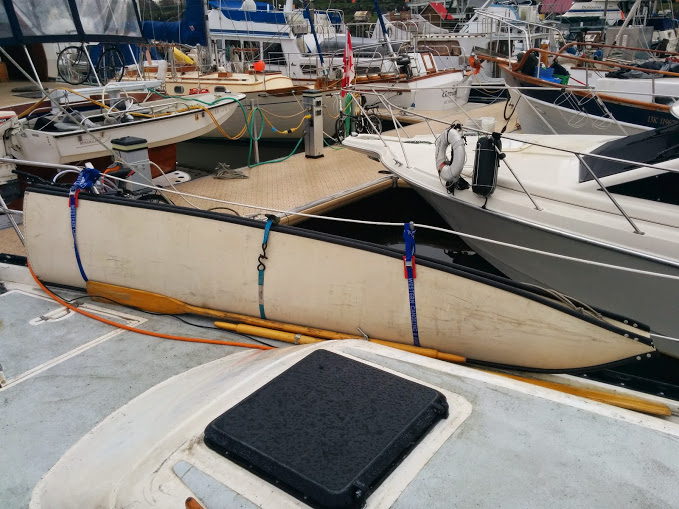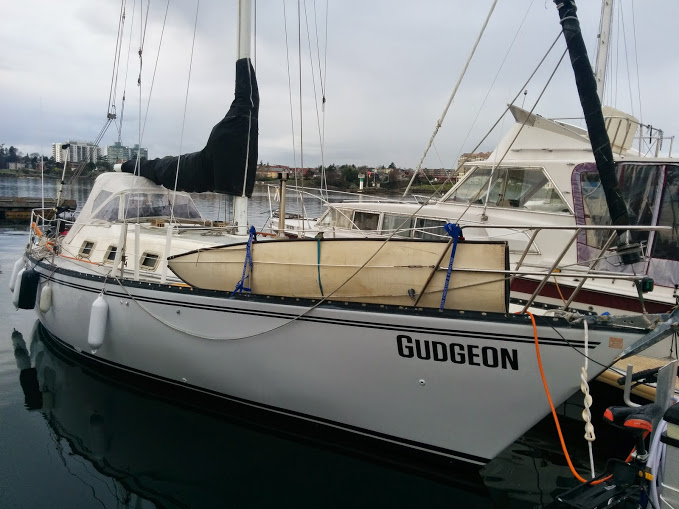 I think I may turn it around since it looks kind of odd back to front, and I may also get some kayak holders, so I can hold it on the other side of the lifelines.
In addition, I still need to find a permanent place for the oars and the seats. Working on it!