So after I got the water pump installed, I decided that it would be a good idea to replace the faucet as well, since it was EXTREMELY gross on the inside. Also I am a classy fellow, and a nice new tap would help to reflect that – I bought this one http://www.homedepot.ca/product/integra-1-handle-kitchen-faucet-with-matching-pullout-wand-chrome-finish/916976
The tap to be bolted on from below, here I got this photo by jamming my arm around and snapping it with my phone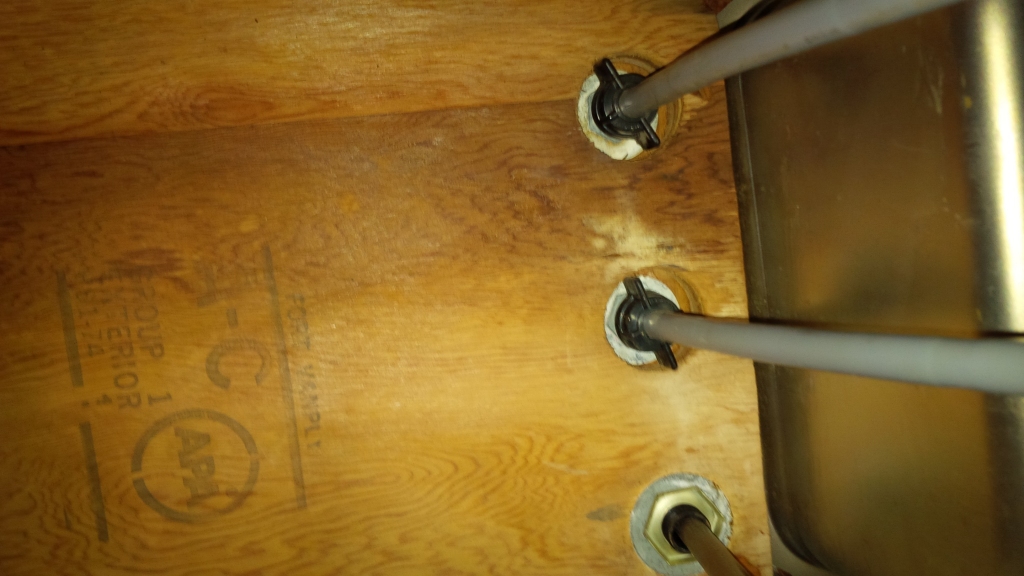 The BIG problem was that I couldn't really reach it, from the outside. In the photo below you can see that the entrance to under the sink is tiny, and away from where the taps are. In addition, the sink blocked any attempt to get there
The only way to access it was to remove the sink, UGHHHHHHHHHHHHHHHHHHHHHHHHH
Luckily the sink was only held on by wingnuts and right angle brackets so it wasn't TOO hard to take off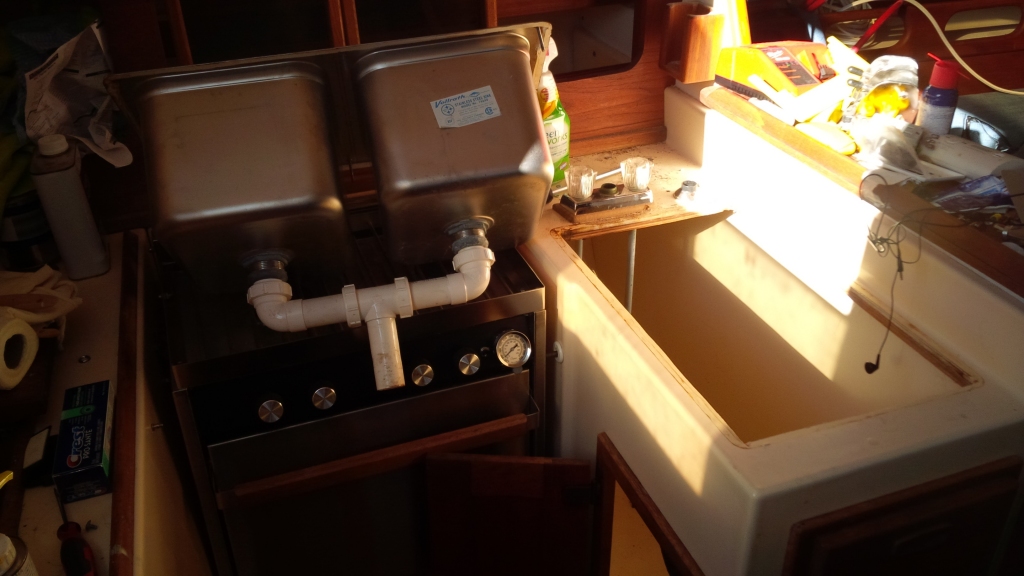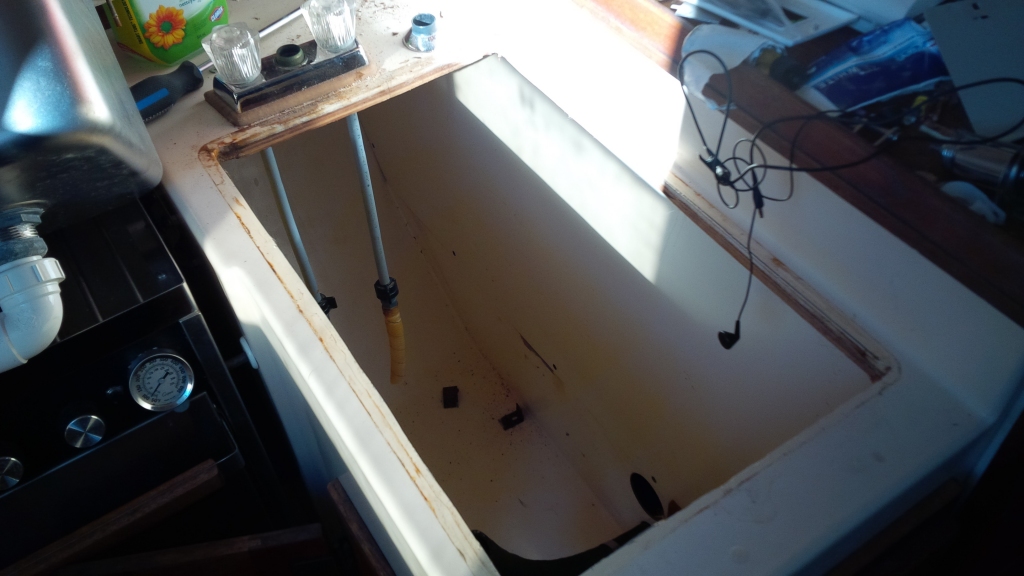 I managed to get off the plastic wingnuts off, but the nut was embedded deep in the wood so I couldn't get it out.
I went to home depo and bought this tool for 30 bucks http://www.homedepot.ca/product/faucet-and-sink-installer-tool/968782
Got it home and it STILL DOESN'T FIT ARRRRRRGHHHHHHHHHHH
At this point I gave up in a huff. Stupid dumb thing.