So as mentioned when I first figured out how to mount the batteries I wasn't really happy with the first attempt, as basically all the batteries were kind of squeezed in with a rachet strap and weren't very secure. GARBAGE, RIP IT OUT
ahem
So for the next attempt, I bought some thick plywood and threaded rod and broke out my drill press (last seen on the windvane I still haven't finished)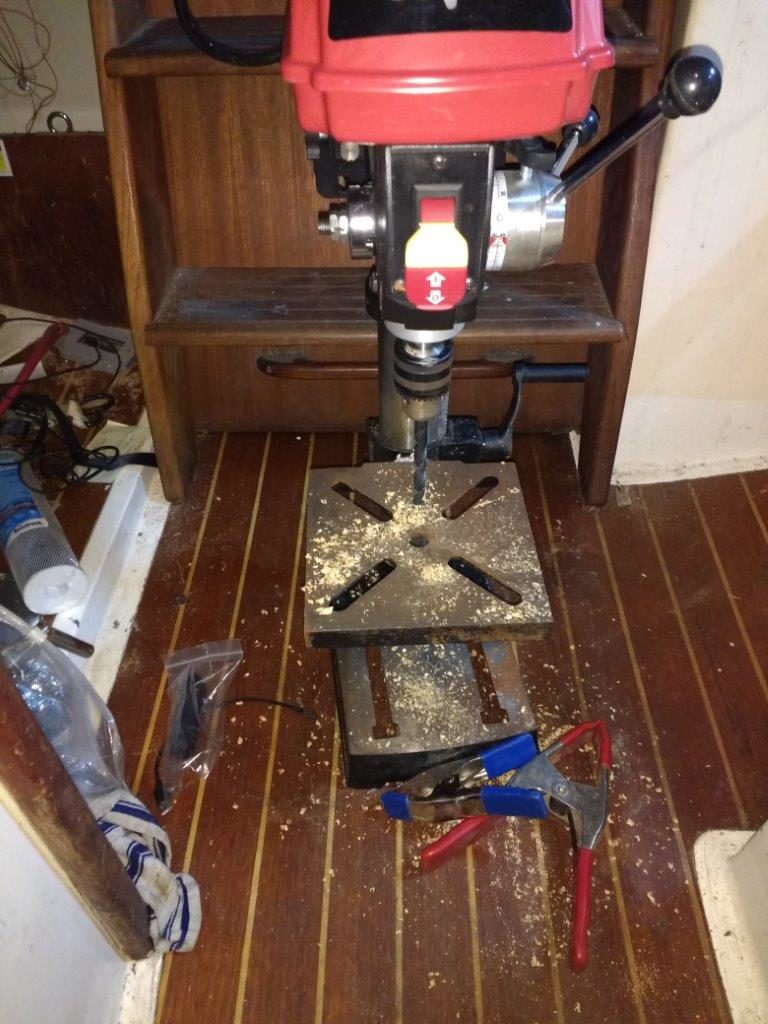 After drilling holes in the plywood, I threaded the rod through
Ta-da! Instant compression case.
Next I hacked away at the space under the nav table to make the entryway bigger, as this would help with wiring and securing the cells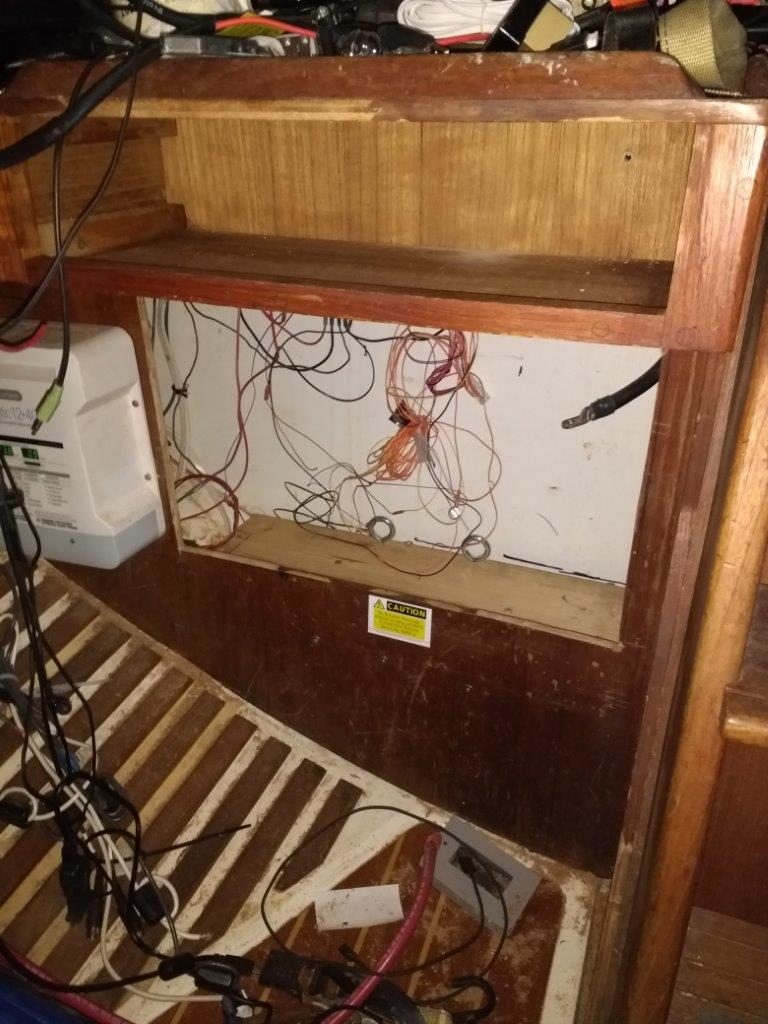 Finally, I installed the cells, and then used the threaded rod/plywood to bind them together. Once that was done, I used two ratchet straps on the eyes I'd installed on the base earlier to secure the whole thing down
This was held in place very securely – and would (I imagine) stay in place even in a knockdown event – although I hope that doesn't happen!