The DD15 is the muscle of the autopilot system. It's a unit that attaches to the rudder and moves it according to the autopilot computer.
The first thing to do was figure out where to stick it. I decided in the upper compartment, because it'd be a ton easier than the other location (under the rear locker).
Next, I had to order a tiller arm, which clamps over the rudder shaft. I eventually got it, and attached it to the rudder shaft. making sure the rudder was central and the tiller arm faced forward.
Next, I attached the DD15 arm to the rudder sensor (this tells the system how far over the rudder is). The connector was too long, so I had to cut it down to size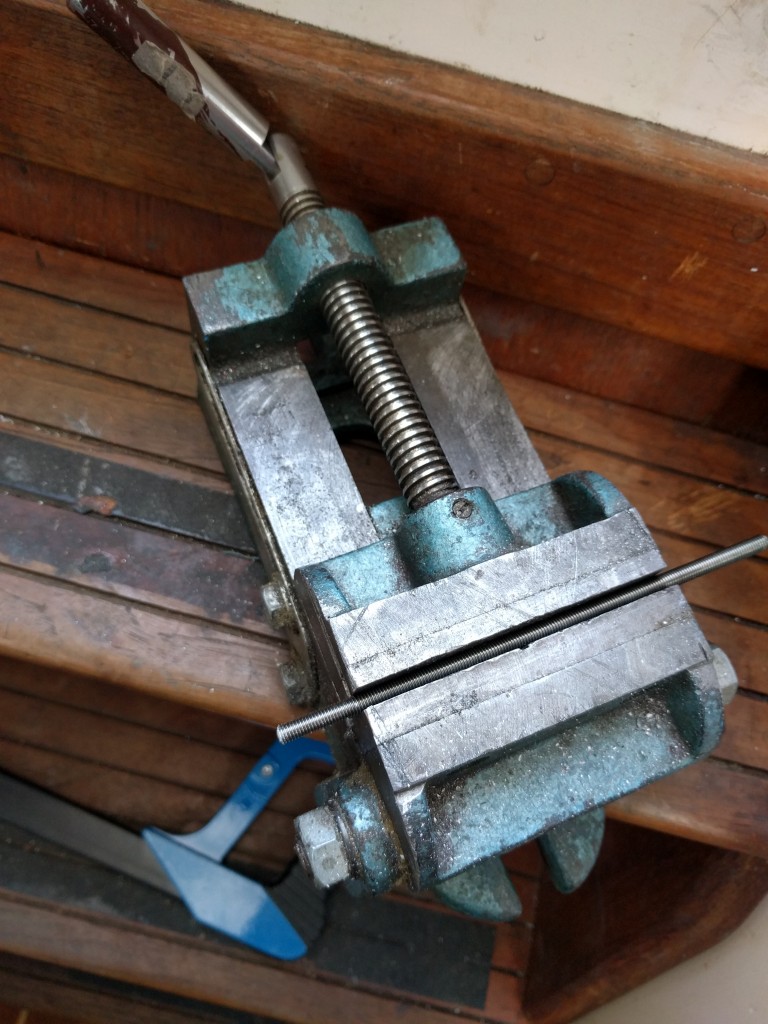 Here it is all connected.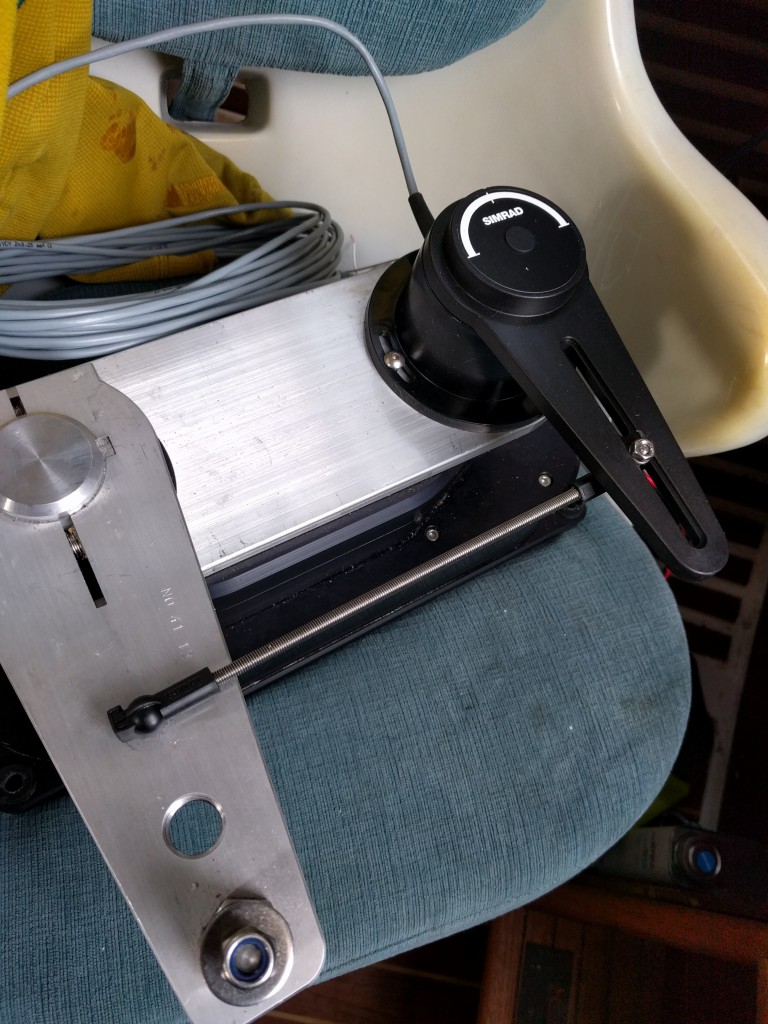 Then, I put the drive unit in the right place. It had to be exactly 67 cm (or something) off the center line for reasons I cannot recall right now. Something to do with PHYSICS most likely.
Once I had it lined up, I drilled the holes.
The next stage was to create a backing plate, so that the drive unit would be less likely to pull through the floor.
My neighbour had some old signs which he gave me! 1/4″ aluminium, perfect!
First, I had to cut it down to size using a hacksaw and sawzall
Done!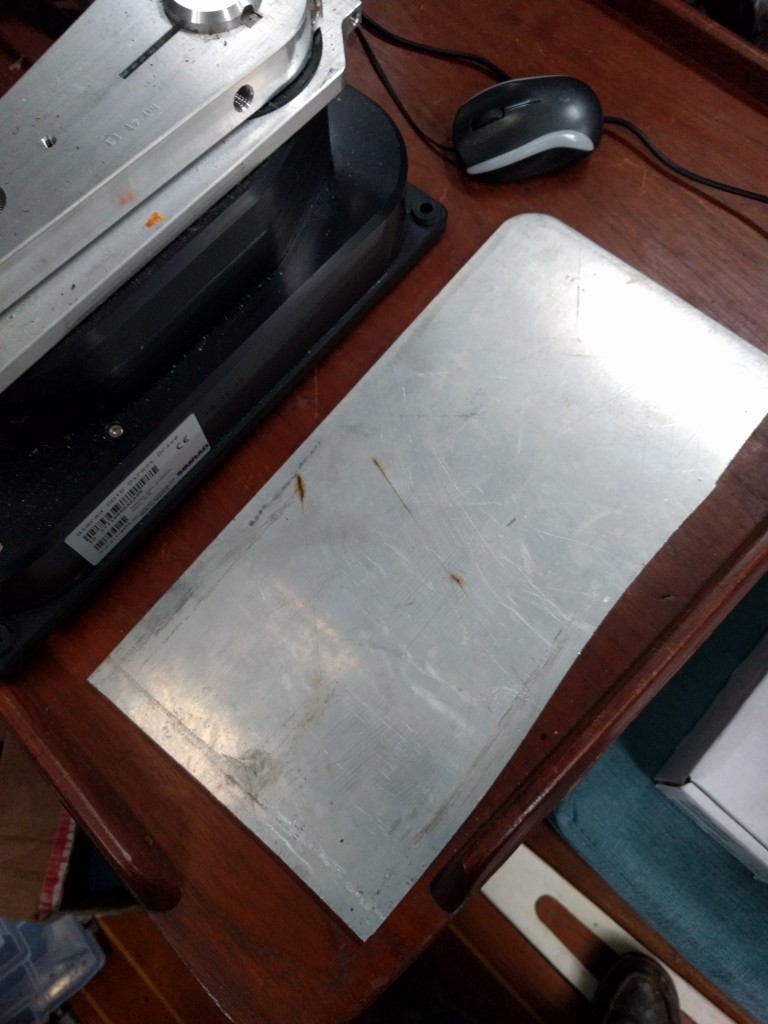 I then drilled the holes.
Next stage was to bolt the DD15 in place. This was NOT FUN, as it was really really hard to get at the underside, needing lots of contortion and swearing my head off. It didn't help that I had cut BOTH thumbs in the same place earlier, when I was filing some stainless steel and not using a vice (this was dumb). So I kept bleeding everywhere as well
Eventually, it was done and bolted in!
This is the underside of the unit, you can see the drive unit
Wooooo!
Last thing to do was tidy up and run the wires back to the AC12 and attach the draglink (the bit that connects the tiller arm and drive unit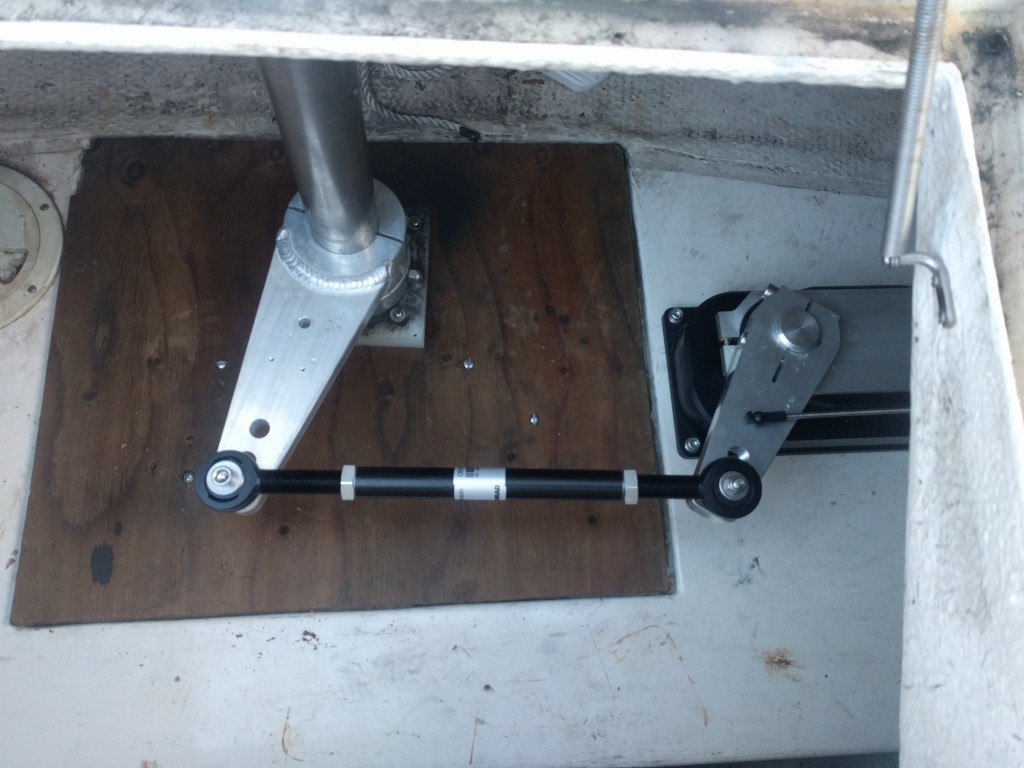 And with that, I just had the wiring to do and then test it! Phew!