Hooray!
I picked it up and a spinnaker pole from the marine exchange store, together they were under 600 bucks which is pretty amazing.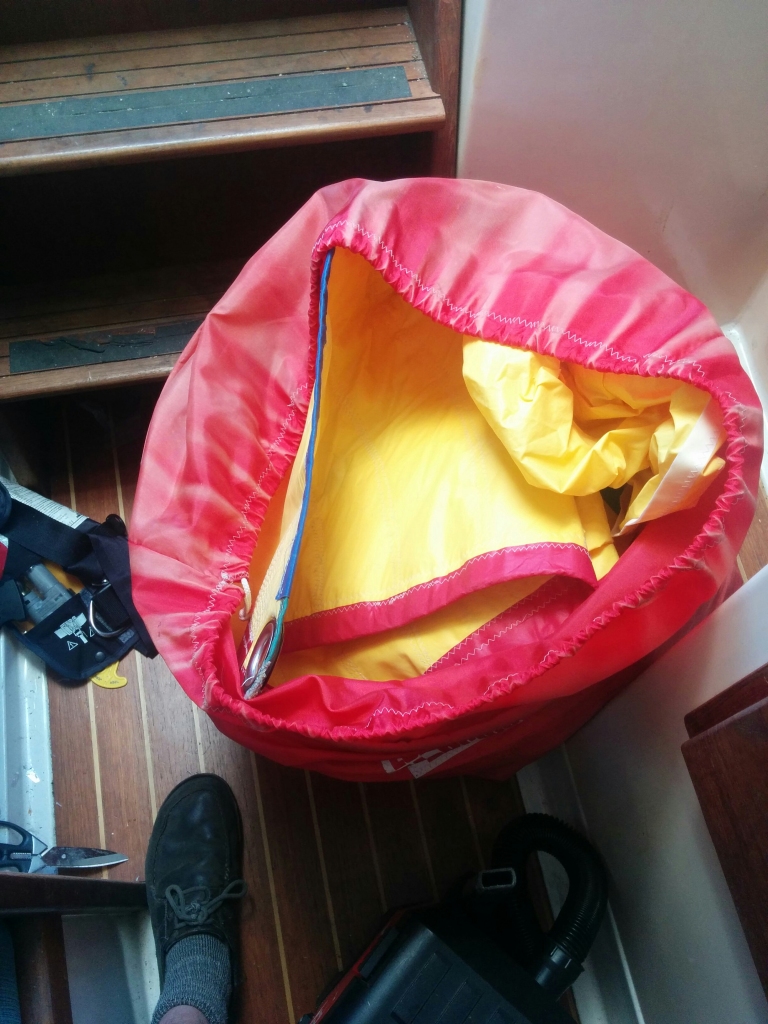 Getting the pole (which is almost 16 feet long) back home in my tiny toyota corolla was a bit of a challenge, but she coped like a champ
So for those people who don't know what a spinnaker is, it's a massive sail made of light cloth, that basically is like a giant kite. It's designed for running with the wind behind you in really light air (where normally my sails wouldn't move me).
They are traditionally brightly coloured – if you see a colourful sail, 99% of the time it's a spinnaker.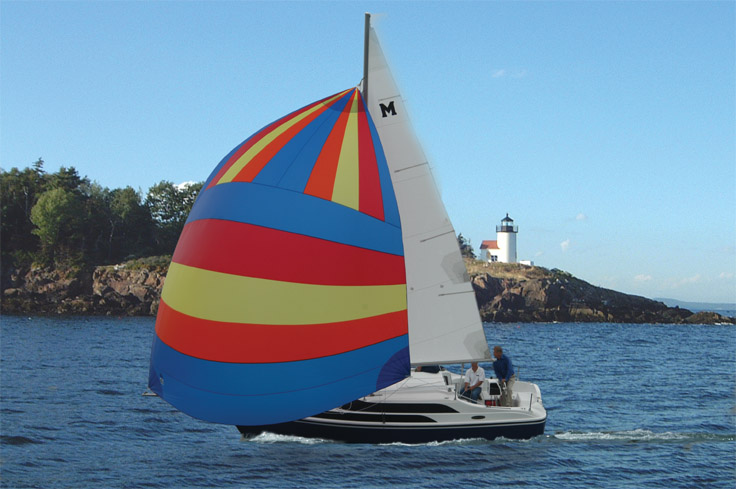 (pic taken from www.macgregor26.com)
For any type of serious world sailing, a spinnaker or an equivalent is pretty much essential.
The downside is that the sail area is so huge that it's really easy to get into a terrible situation where the wind picks up, or the sail angle changes, and suddenly you are on your side flat in the water and being pinned there. This is Not A Good Thing.  Or a line wraps around something and destroys it. Or strangles someone.
In fact 90% of the accident stories you hear involving sailboats involve a spinnaker – BUT I'M SURE I'LL BE FINE. Once I figure out how to rig it up, anyway.
Looks simple right? Sigh.