One of the things I had been meaning to do for ages but hadn't actually done, was unplug the drains on the side deck.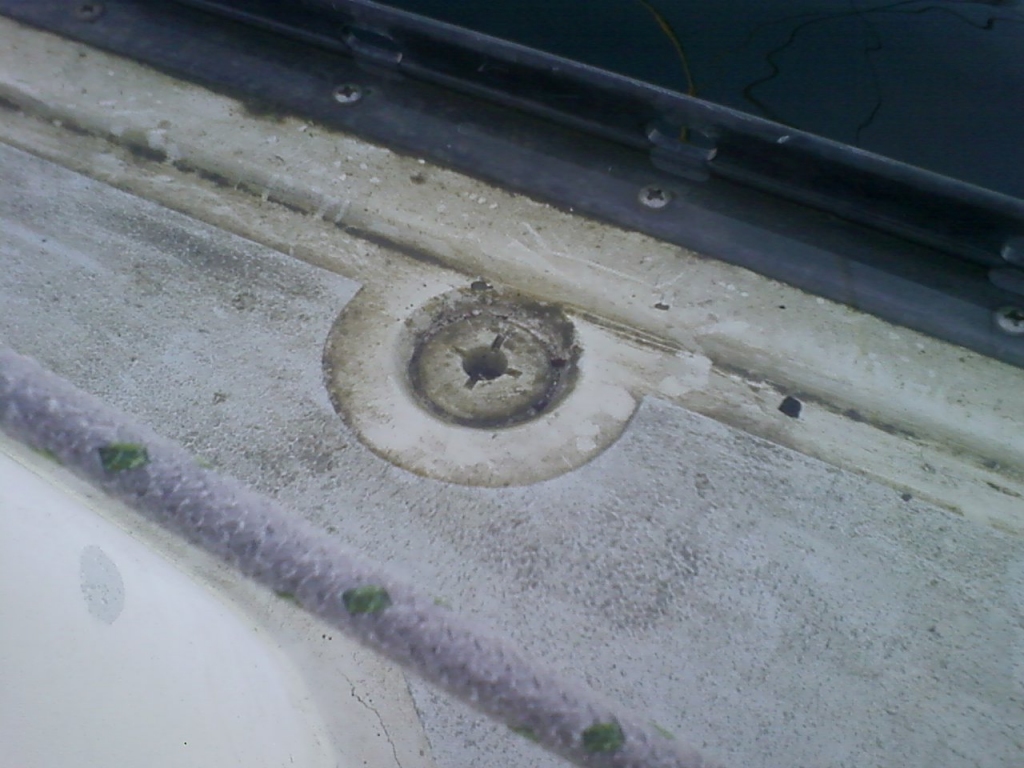 You can't see it in the photo here but this is actually under an inch of standing water. It's very simple – the hole in the deck leads to a tube that goes to a thru-hull in the side of the boat. Simple. These had been clogged up for probably 6 months now, and I had left it because
– it didn't rain much in the summer
– I am very lazy and
– It is a shit job, the hoses are hard to reach and the water is really gross having sat for months in a mud clogged tube.
Anyway, I finally got off my bum and did it (the final straw being lectured by Emma – 'you really should fix that', thanks Emma) replacing both of the old hoses with nice new blue ones
Both the older hoses were kinked, which didn't help them not be blocked. You can see here how gross and blocked the old one is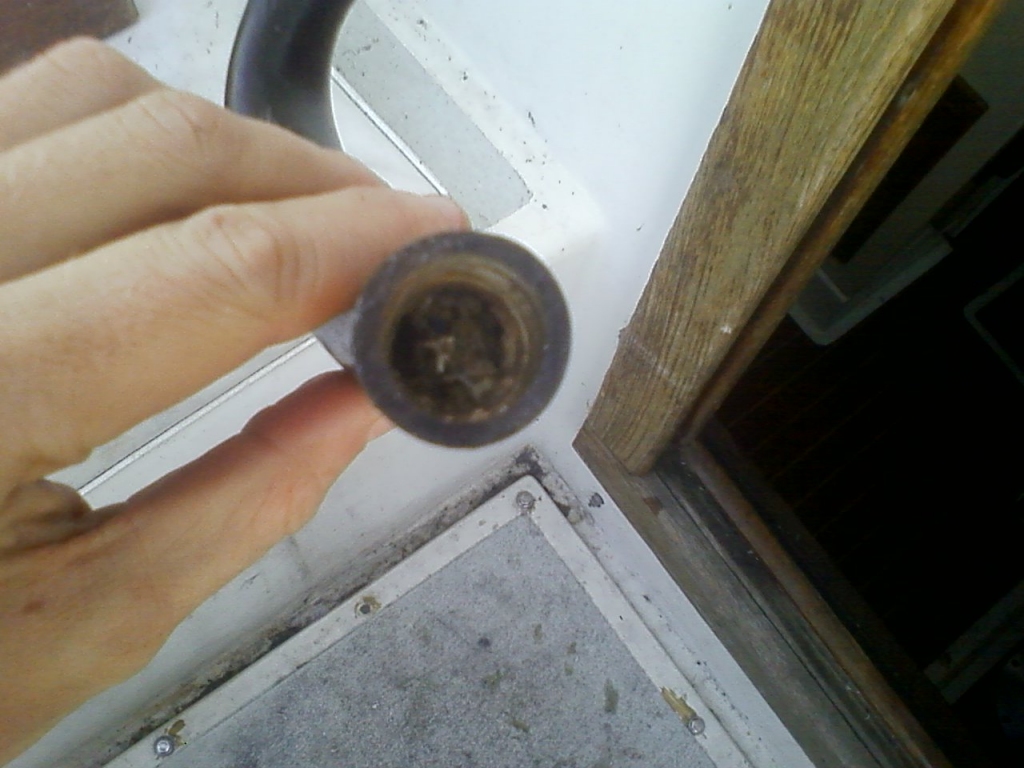 The whole job was really disgusting, and I had to take a shower afterwards as I couldn't get the awful smell off my hands and sweater AND I kinked by back fitting under the lazarettes as apparently I'm an old man BUT – it's done. Finally. Add another one to the 'I really hate plumbing' pile.
In other news, I still haven't finished the last 3 portholes cos it WON'T STOP RAINING, I still haven't gotten the 5mm drill bits off Amazon US, and finding metric drill bits in Canada is apparently on a fuckin' par with locating the city of Atlantis.