So, I finally did it. 16 months after getting the boat, I finally managed to anchor out somewhere overnight, and I didn't even die! Surprising since the place we went to was literally called 'Murder Bay', off wolf island. MURDER BAY! Maybe the person who named it really liked crows?!
I had been nervous because I'd never anchored before, lots could go wrong, and I was worried I wouldn't be able to set/pull up the anchor (no windless, so all by hand).
In the event though, it was fine. I replaced my undersized, rusty danforth with 10 feet of chain with a 45lb Mantus with 60 foot of chain (I kept the 200 foot of rode). I spliced it onto the chain and it looked 'ok'. I'll probably redo it though.
Anyway, I was going with my friend Emma (Who is always up for boat related stuff) and my neighbour billy, who was taking his own boat, Blind Faith.
We left, and tried sailing, but the wind was coming from directly where we needed to go, and was only around 6 knots. After an hour or so tacking back and forth, we just stuck on the engine.
Getting through Race Passage was a breeze, we hit it at slack current
Here is Billy following me through Race Passage
Eventually we got to MURDER BAY which is right near wolf island.
We put down our anchors, and chilled out in the quiet.
A third boat came along and joined us. Same boat make as Billys!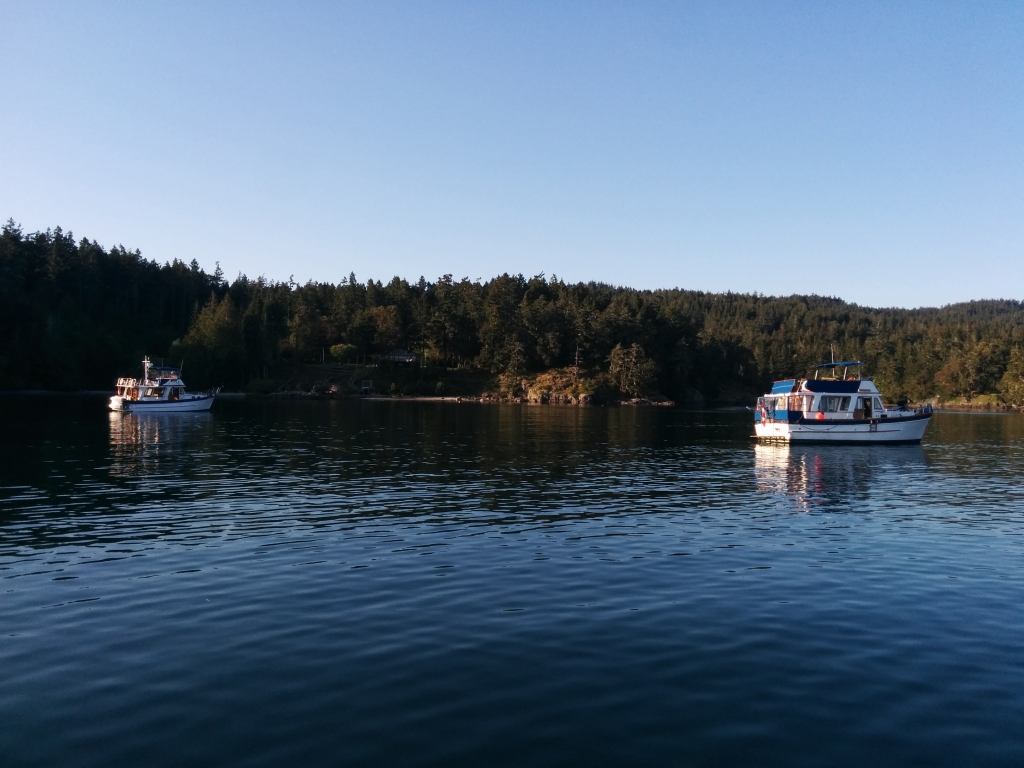 The moon was incredibly bright, so not many stars.
I slept pretty well – the boat moves round a LOT more than at the dock, even with virtually no wind. An anchor alarm on my phone kept me from worrying constantly about dragging, as I am a huge worry wart.
Next day, we both managed to get up our anchors with very little fuss. I had to drive over my one to 'break' it out of the ground, and it was a lot easier with Emma driving and me pulling. I think I can do it by myself, but it would be a lot harder!
Here we are heading out the bay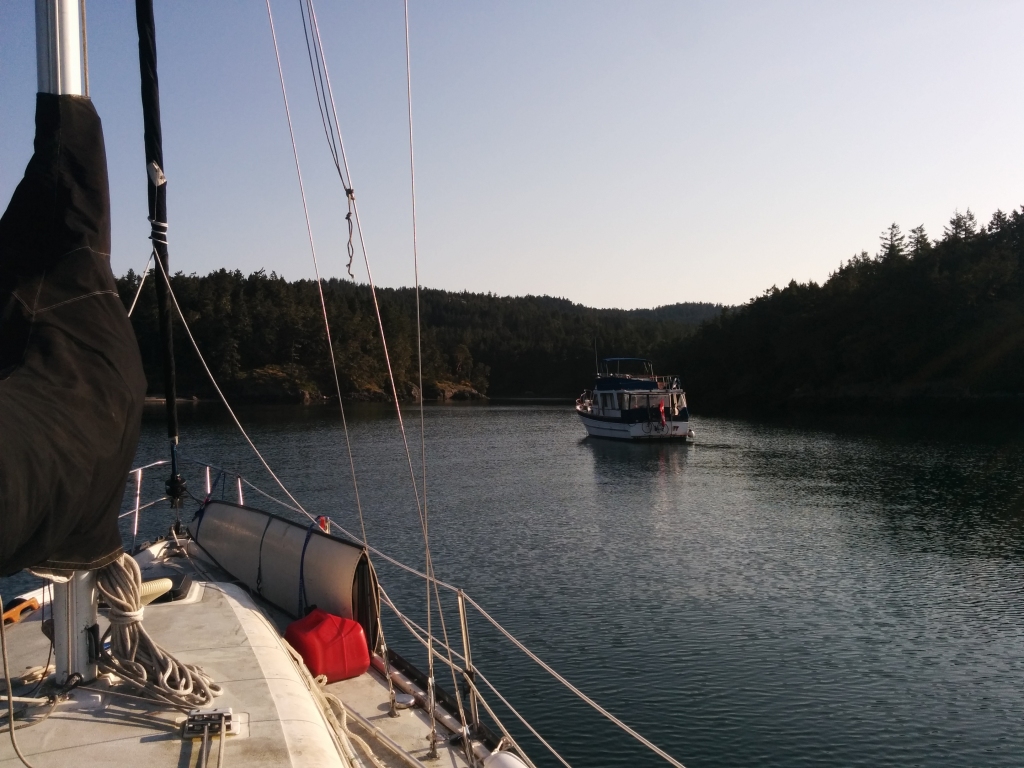 Once round Race Passage, we had enough wind to sail the rest of the way back! It's by far the furthest I've sailed, and it was great playing around with the sails and watching how it affected our motion. Up until the main sheeting block exploded. Oh well, I wanted to replace it anyway.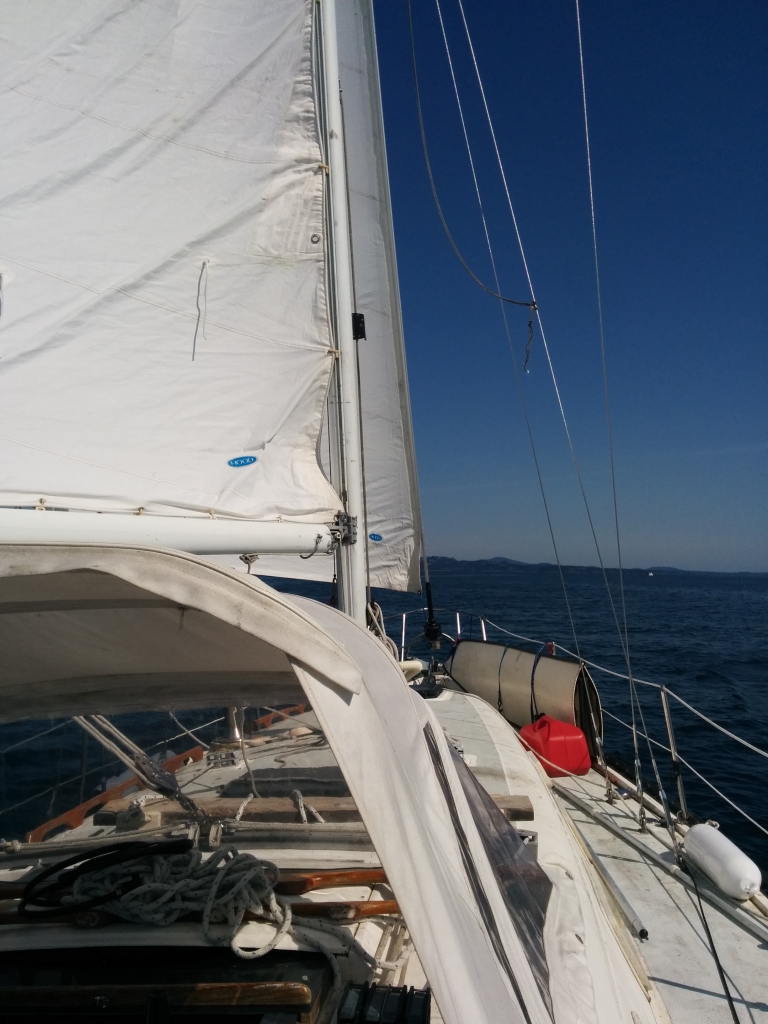 Once back, I was seized with a certain burst of energy, borrowed a power washer and CLEANED THE OUTSIDE OF THE BOAT. Mould Barge is no more!
Here is a before/after shot
You can see the difference.
And here is the final result!
Some of the black marks I am going to to have to scrub at, and I still need to do some gelcoat repair, and compound/polish/wax, but it looks a ton better.
So – big success, and it gives me the confidence to go out and stay out more and more. I think my next trip may be to Orcas Island, to see one of my friends who lives there. Either that, or crossing the Juan De Fuca to Port Angles. We will see!