So last weekend I went on my first multi-day trip! And didn't die! All photos are from my mobile phone because I forgot to charge my fancy camera's battery before we left. Oops.
We took this route
There was a lot of new stuff going on this trip, such as going through customs, multiple days anchoring and other stuff so I didn't want to do it solo – so I wrangled up the help of Emma.
We left Friday afternoon and heading to Sidney Spit. Sadly we had to motor a lot of the way as the wind was below 5 knots most of the way.
The sunset was pretty amazing though!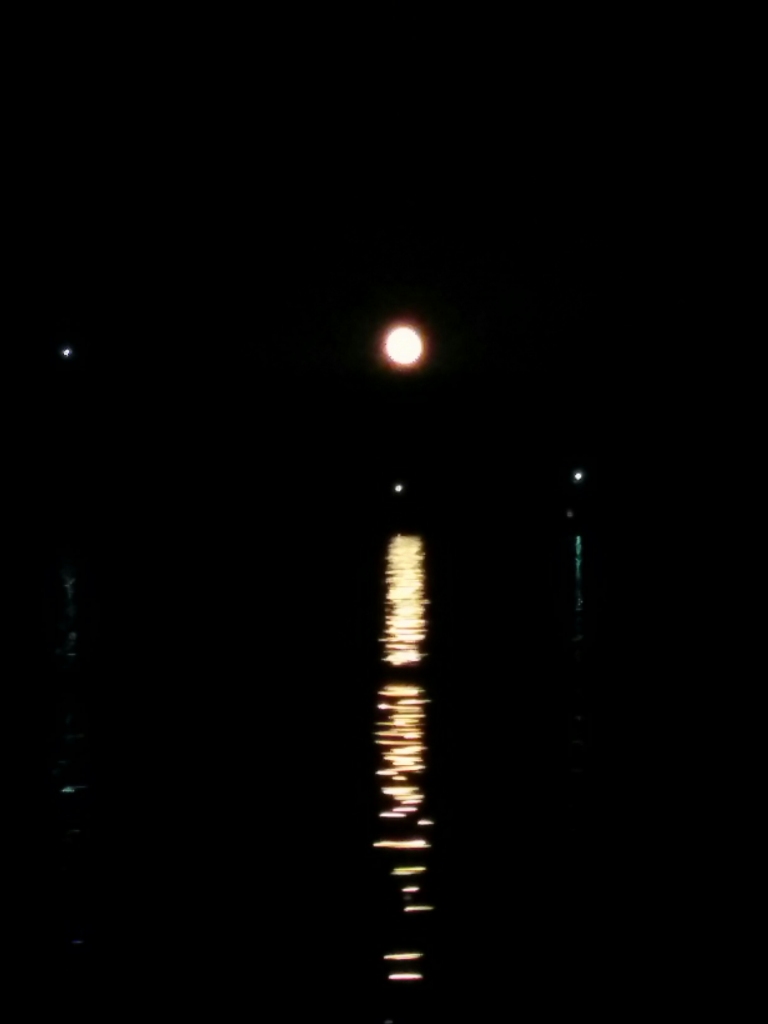 The next morning we woke up, had a leisurely breakfast and set off for saltspring. Again, it was another day of very light winds so we had to motor a ton.
Here I am LOOKING LIKE A HUGE DAD (I think it's the hat??)
A couple of BC ferries roared by
And we made it to the anchorage
It was lovely here and Emma went for a swim. I tried to but only lasted around 15 seconds because I am a giant wuss.
The next day we woke up to a really scary orange sky
A weird haze covered everything. It was the smoke from the forest fires ,currently due to the heat and the drought they are raging out of control
We decided to go to Orcas Island to see my friend Elysee, but as it was in the states we had to clear customs first! On the way to Roche harbour I tried to fly my Canadian flag from the stern, but didn't have a flagpole, so had to use the wireless antenna and zip ties.
This resulted in me dropping the Canadian Flag overboard. In front of a huge clipper.
I circled ran to try to pick it up but we were too late, and it slowly sank into the depths. I am the worst Canadian ever.
Customs went fine – this was my first time doing this so I was pretty nervous, but it went completely smoothly, and it was off to Orcas. We actually managed to sail about 50% of the time, including a final run up West sound Wing on Wing with a warm 12 knot breeze. Beautiful. We also saw two separate pods of Orcas!!
I forgot to take any photos of Orcas, but the next day we set off home. The winds were 10-20kn so we sailed almost all the way! Here we are lumping into 15 knot winds in the middle of the Haro straight – getting up to 8 knots at some points!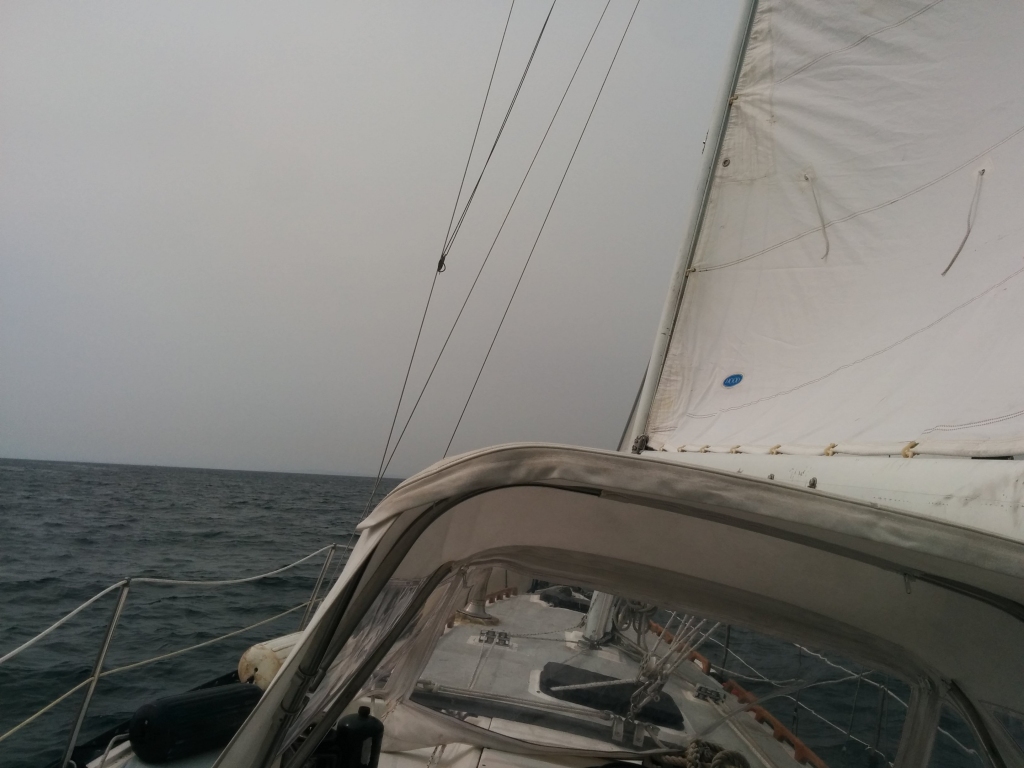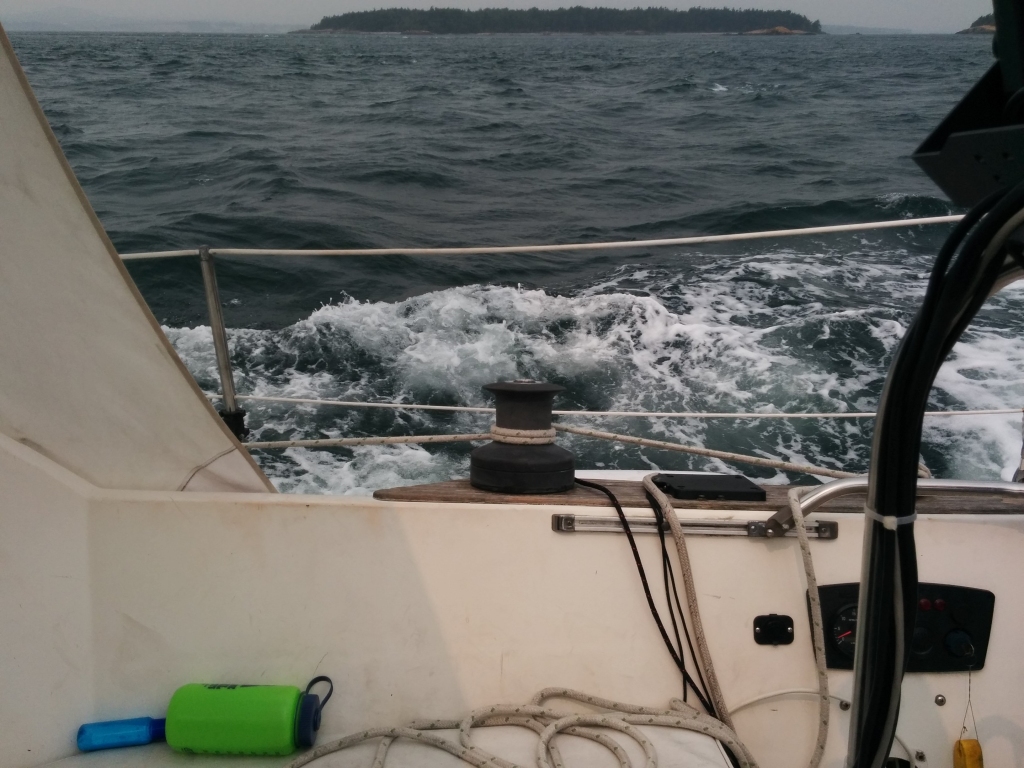 We got back fine, and the only things that broke were a block on the boom that I swiftly replaced.
Oh, and the door to the head COMPLETELY disintegrated in the pounding, and this is what was left.
Oh well!
Overall it was a pretty great learning experience, and just makes me feel a bit more comfortable going out into uncharted territory, and in fairly high winds.
I'm so ready to do this full time. Two more years, sigh.