So I got most of the boat projects knocked off, Liz came down and was ready to cross with me (I decided I did not like solo passages) and we did a huge provisioning run, getting two months worth of tinned food
We did this by moving the boat to a marina near a costco – while we were there we loaded up on food for two other boats as well, strapping it onto the deck under a tarp
The marina also had some… interesting wildlife
Once we got back there were a few more projects to finish (just a few days of work) and we started getting excited, watching our friends' boats take off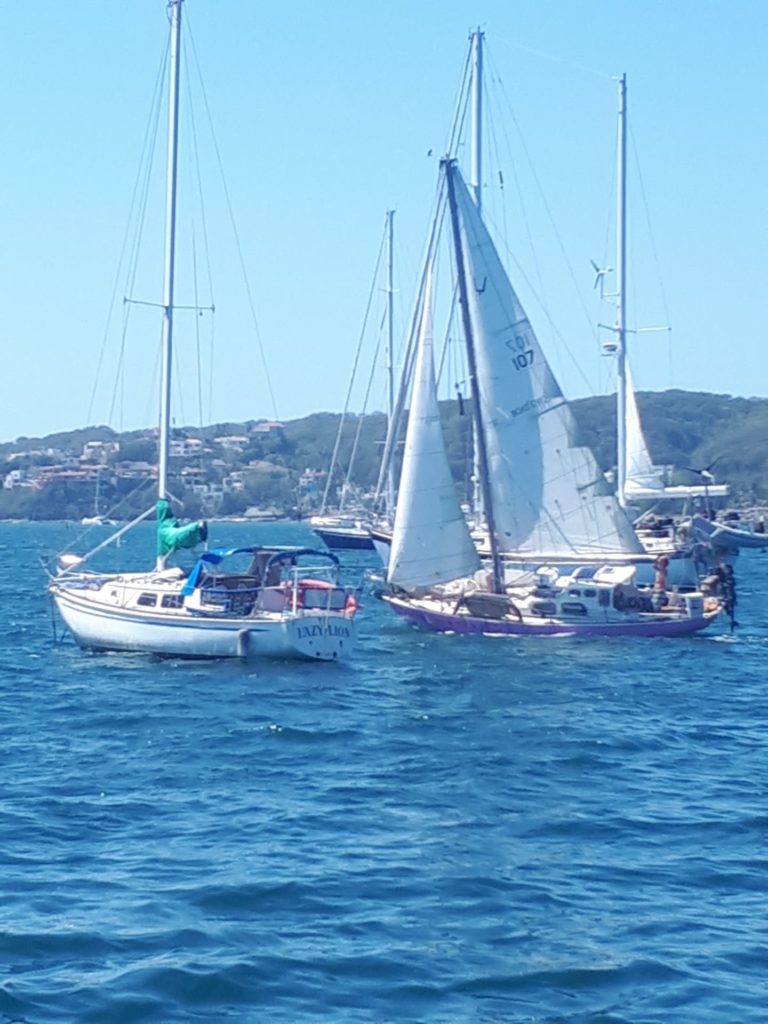 Finally, a few days after provisioning, it was time for us to leave! We tidied the boat up
and then went to the checkout in Nuevo Vallarta, and got our paperwork in, and the next day got our boat inspection and zarpe (departure clearance). We were off….!
…. sort of. Once we got out of the marina and were on our way, I checked the internet and found that overnight French Polynesia had gone from allowing sailboats to skip quarantine to placing a blanket ban on all arrivals. Oh no!
With heavy hearts, the next day we checked back into Mexico. Of our friend boats, some are close enough to turn around, a couple are diverting to Hawaii and a couple are pressing on. It's looking pretty obvious that it's not going to blow over this season, and I'll be stuck in Mexico for the foreseeable future – right now they are not issuing clearances to any foreign ports.
This is, of course, a real punch to the gut, as I was supposed to go last year but suspended because it looked like a no-deal Brexit would have while I was halfway across. At this rate maybe aliens will attack next year if I try again?
I'm not really sure what to do now – as I've stayed in Mexico two years longer than I'd planned due to the aforementioned events my travel kitty isn't looking as healthy as it was, and my chances of being able to get back to Canada this summer again and work are looking…. low. For now, I'll stay in Mexico and self-isolate, going to remote anchorages. We have tons of food and the watermaker is working great, so we are pretty set until this all blows over. What the plan will be after that, I have no idea as of yet.
I hope everyone is keeping safe! And let's hope this all clears up pretty soon!