This weekend I went to Bellingham, it was my friend Elyese's school reunion and it sounded like a good excuse for a sail, so I said I'd pick her up from Orcas island and head to Bellingham. Click on the pic below if you can't read it.
I backed out of my mooring in Victoria at 7, and headed off. No wind sadly, so motored. Lovely day though!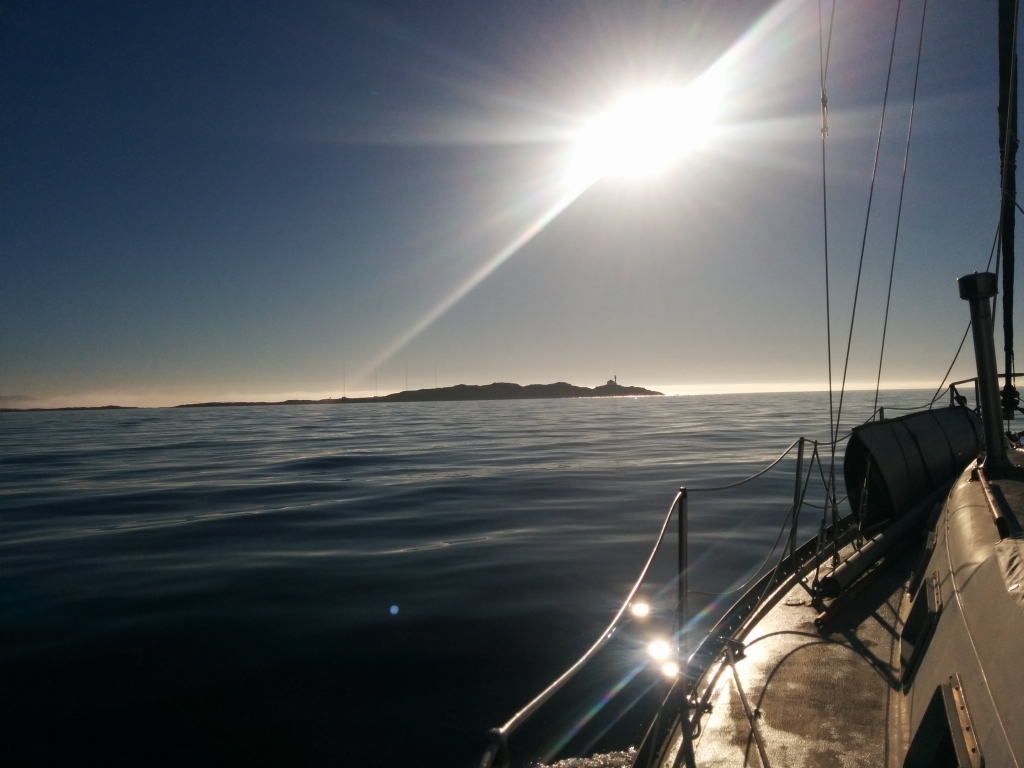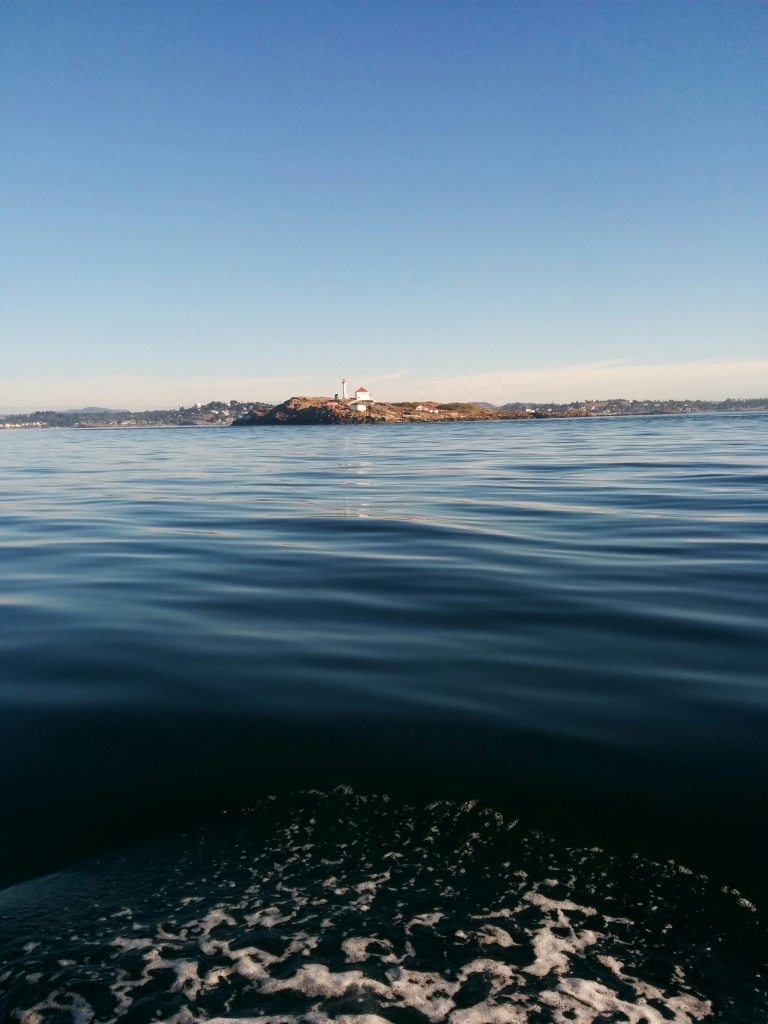 Saw this paddle boarder. Not something I'd do!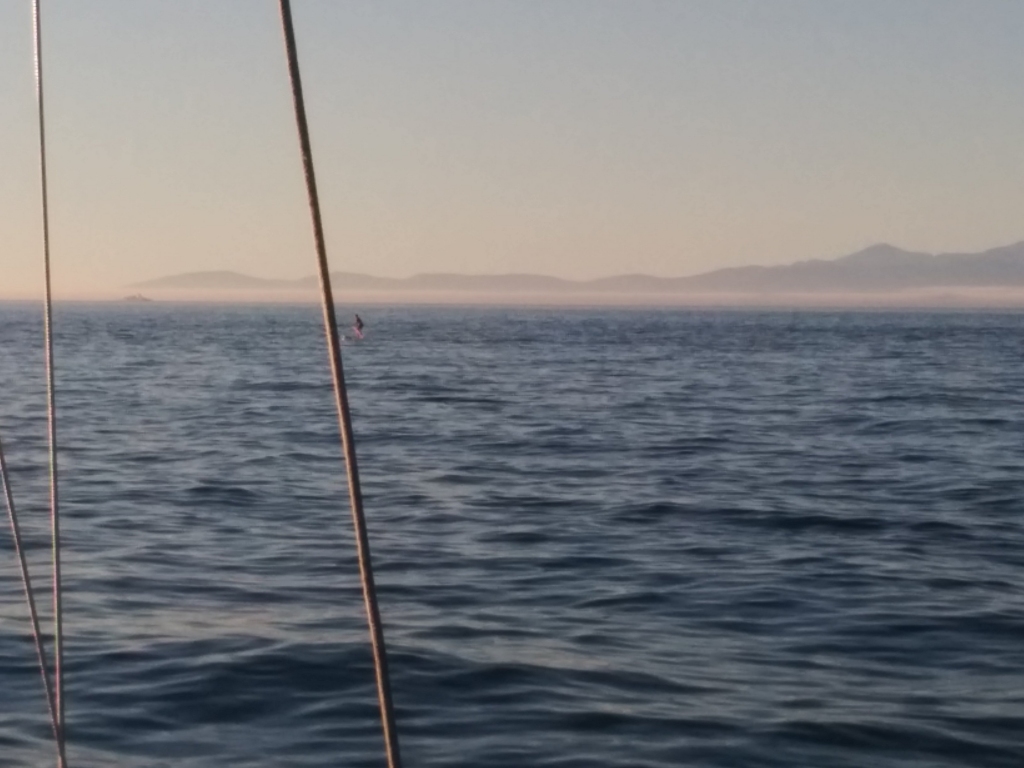 Anyway it was lovely and sunny and wonderful… until the fog rolled in.
BOOM! Instantly couldn't see shit all (the technical term for reduced vis)
Although I did see what only could be described as a 'fogbow'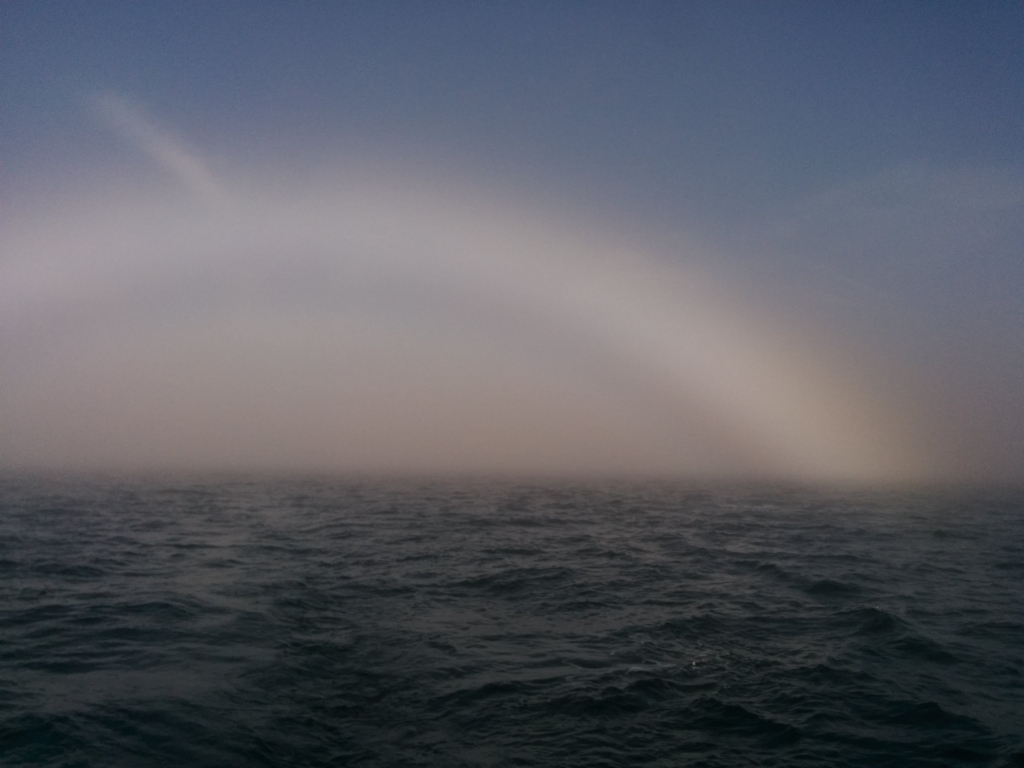 The bottom pass at san juan island is very busy – I was glad I had my AIS transponder/receiver up and running. I also got to use my foghorn! BAAAAAAARRRRRRRRRRRPPPPPPPPPPPPPPPP
And got to use my radar for the first time 'in the wild'. I was thankful for all the time in sunny weather I'd tuned it and practised. I saw every boat and marked them with the radar – as you can see, there are a fair few!
On the plus side I had the current with me – look at that speed!
I pulled into Friday Harbour, didn't screw up the docking, and picked up my friend Elyess (she'd travelled over from Orcas Island to save time). Look how happy she is to be going to a school reunion. Nice hat.
Customs was done in 5 minutes, and I ran up the US courtesy flag (side note – look at those clouds! Super pretty)
And then on we went to Bellingham.
We managed to get a few hours sailing in North of Lopez which was nice, a leisurely broad reach.
Then… we got to Squalicum Harbour. Oh my.
This is a huge harbour, with over a thousand boats. I phoned the marina and they said to go to 'gate 9, also known as P Dock' Except there were no signs, or they had rubbed off. After puttering around for a few mins, we spotted P dock, and after some nice manovering against the current (if I say so myself) we docked. And found someone elses docklines there. Ummmm….
I walked 1/4 of a mile to the marina office (this marina is BIG), only to find it was closed. Luckily a nice person called bonnie in the store next door lent me her phone/PC and I looked up the marina map, and saw that P dock and gate 9 were in completely different locations. Hmm.
Armed with this new knowledge, I tramped back and we located the visitor dock, where the only space was a side tie with boats on either side and 40 foot in between. Kind of like parallel parking a car, but the road is moving and you can't really reverse in a straight line. Luckily a helpful gent was there and we chucked him our lines and he yanked us in. FINALLY THERE!
Dude, where's our boat? This place is enormous
We went to the reunion, I marvelled at all the immense awkwardness, and then got plastered. And we saw a heron.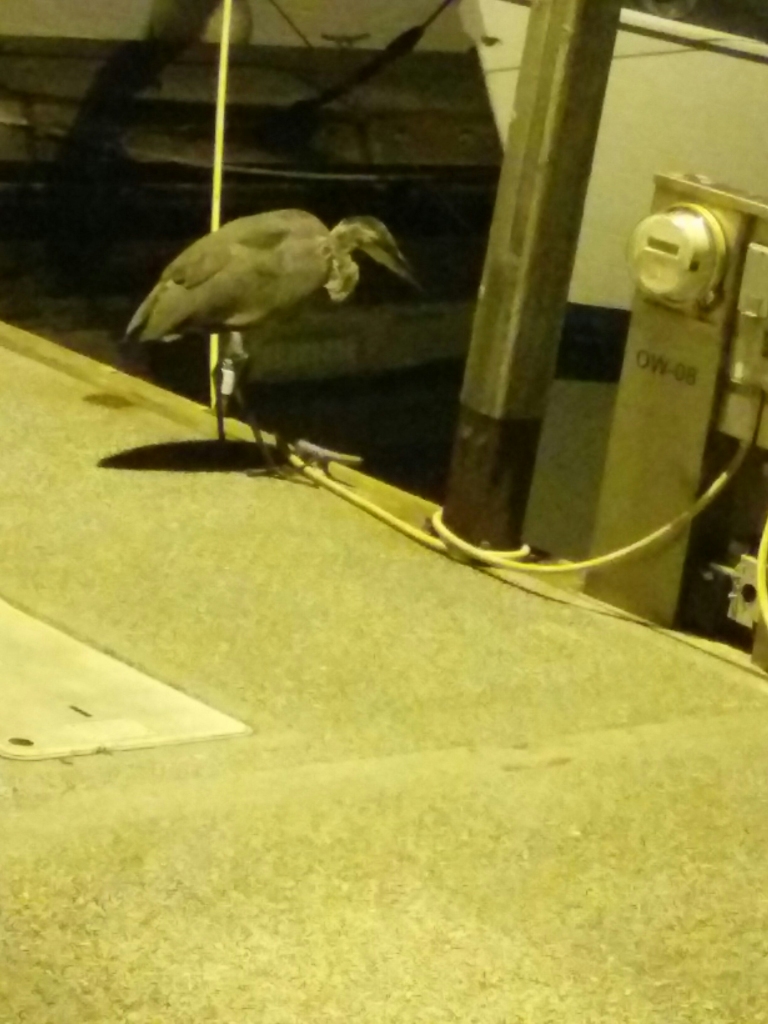 The next day, after a slow start, we headed off. We weren't in a hurry, so had a lovely 3 hour tack up Bellingham Bay into around 7 knots of winds. Real nice!
SAILING IS SUPER FUN GUYS
Wind didn't last sadly, but it was still a lovely trip.
We we gonna try Strawberry Bay, but it was full of mooring buoys and I'm not 100% sure if they were private or not, so we headed to this big bay on Lopez. HUGE bay, 30ft across the whole thing, and completely empty. Perfect.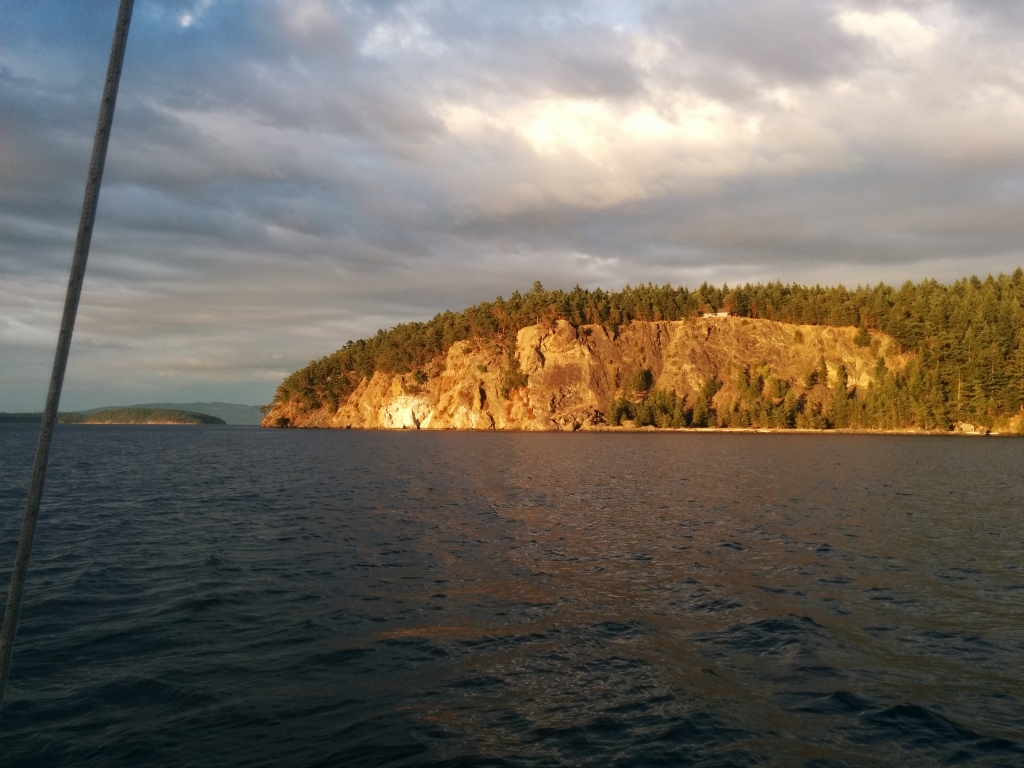 Got to try out the hammock again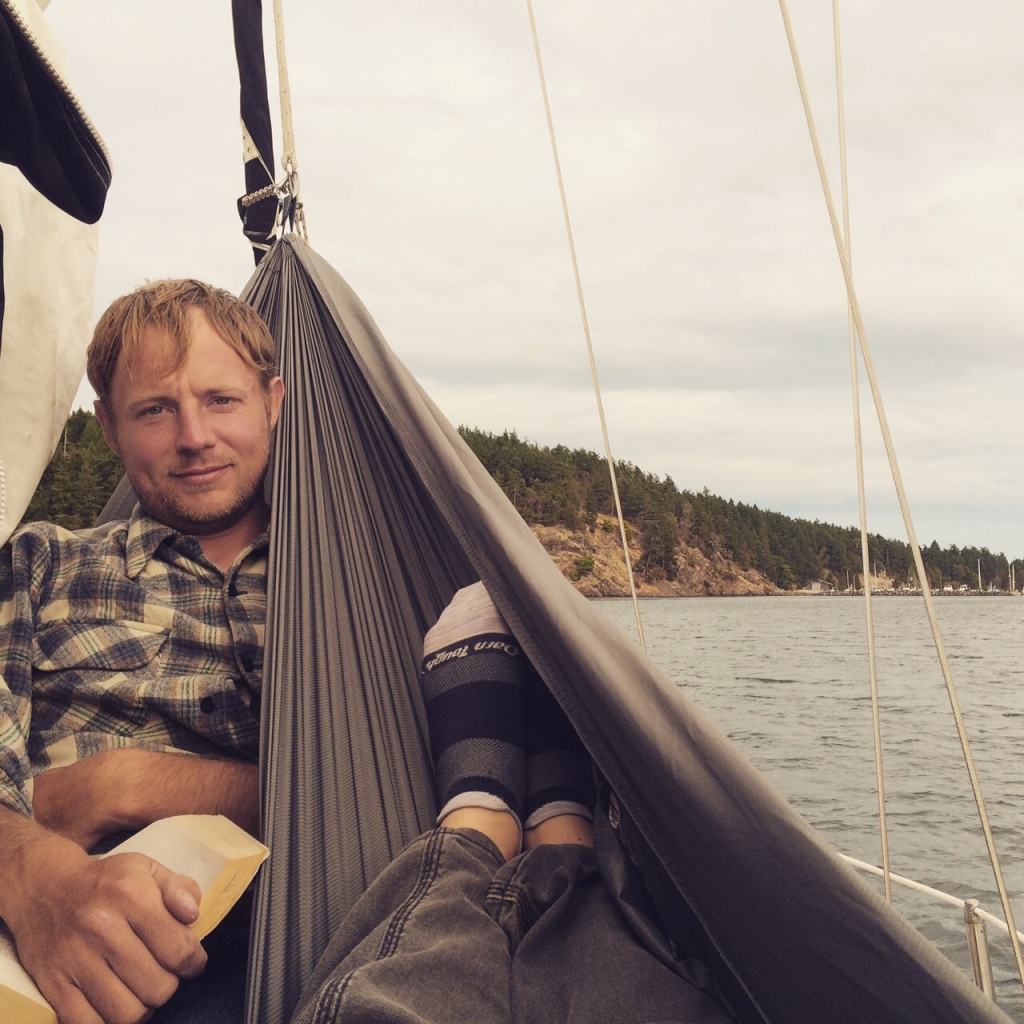 the ferries are lit up nicely at night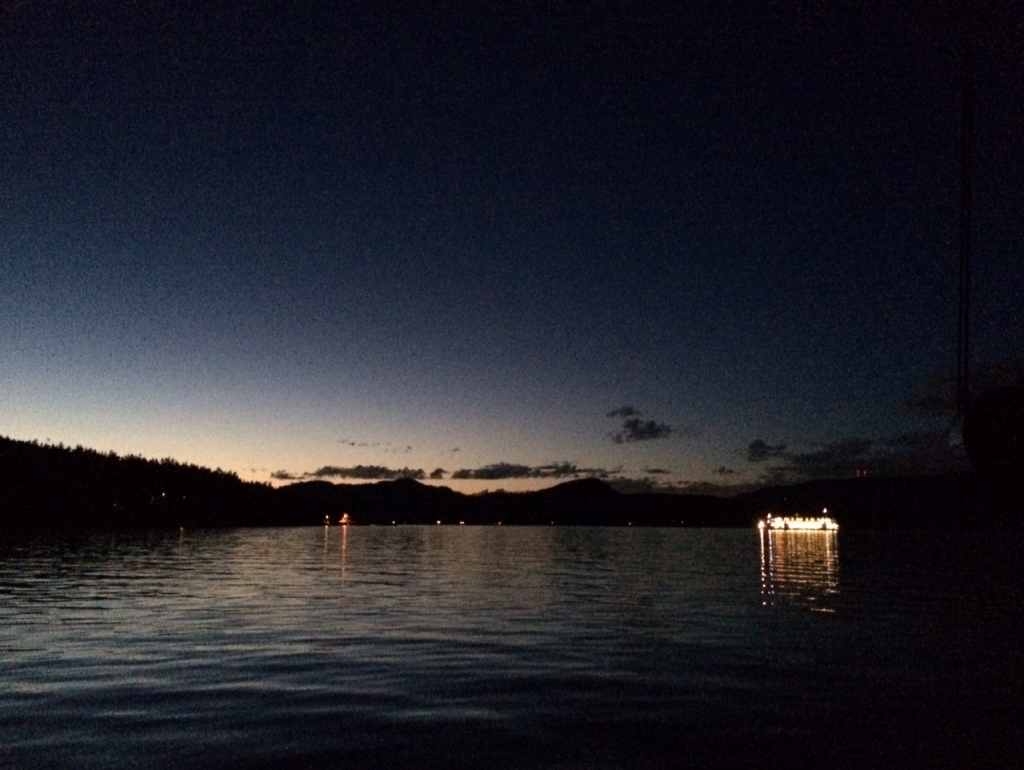 The next day, we headed to Orcas town on Orcas island to drop off Elyess. I really am blessed to live in such a beautiful place.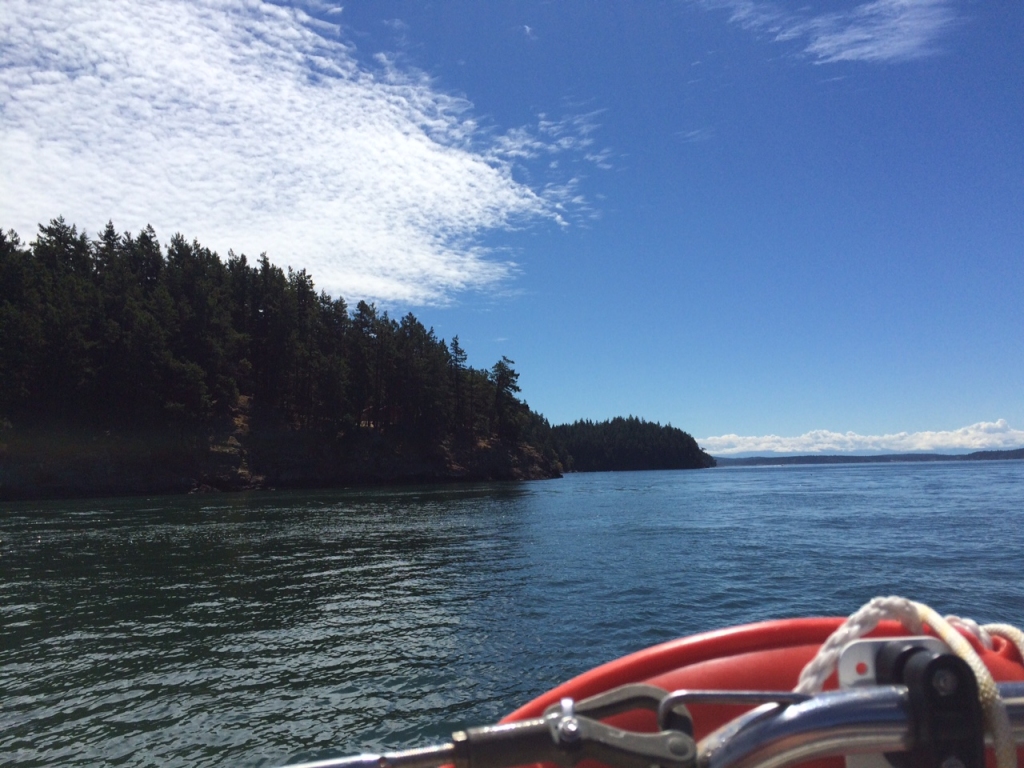 Orcas 'town'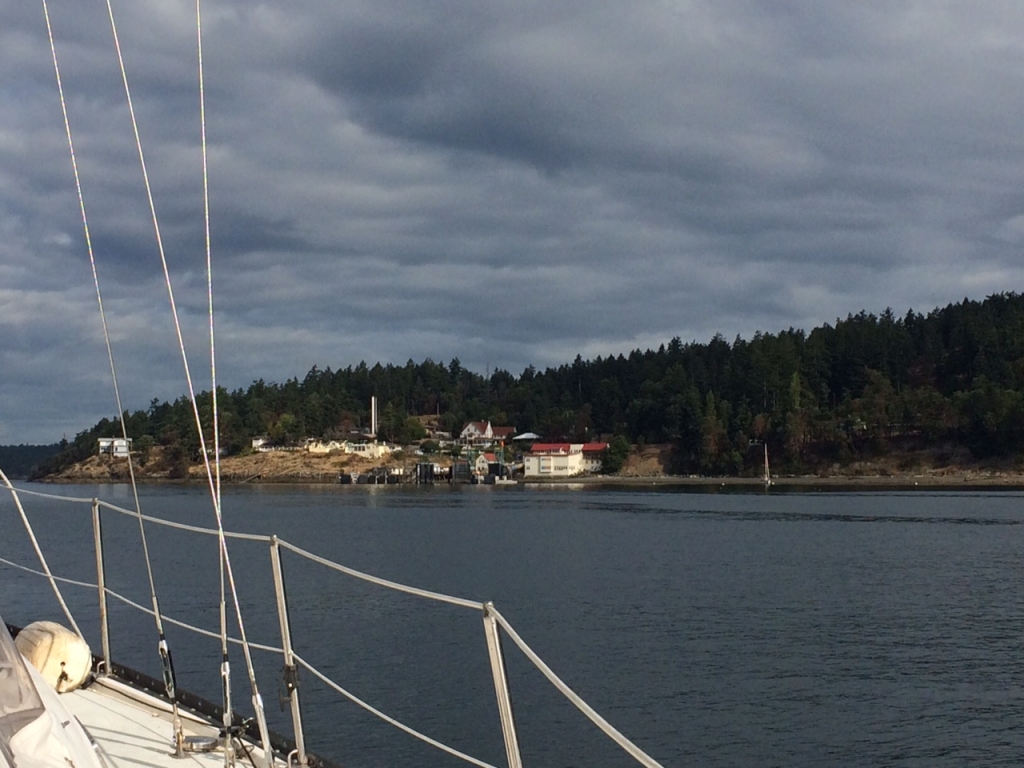 Docked easily at the ferry dock and offloaded her and all her stuff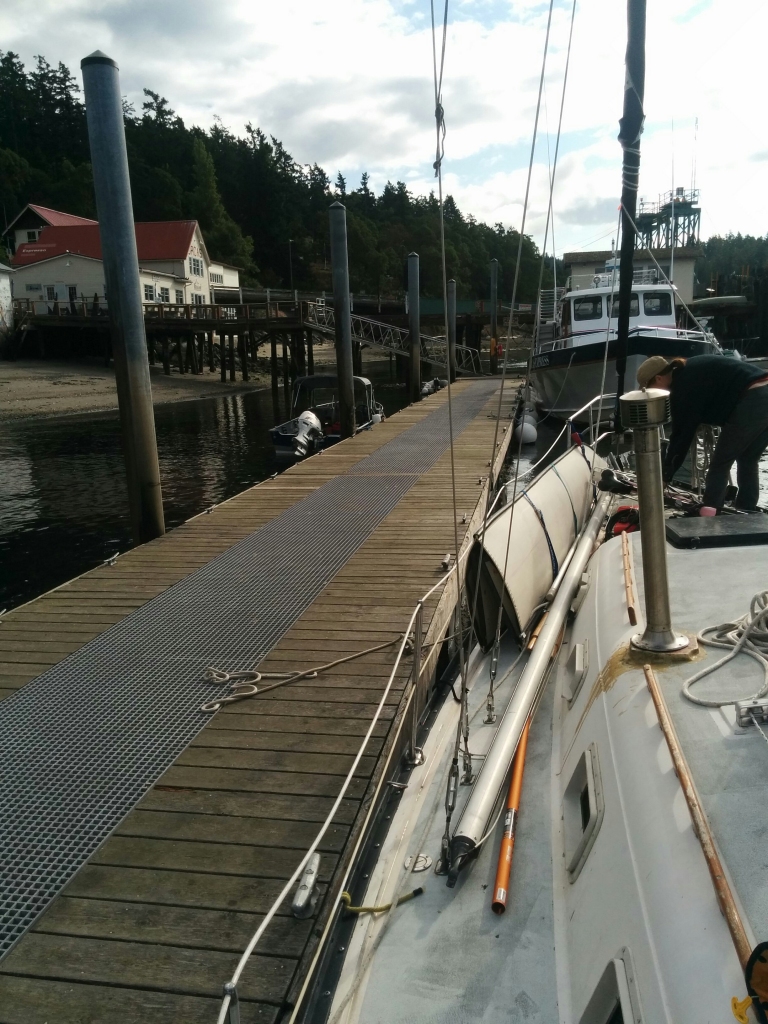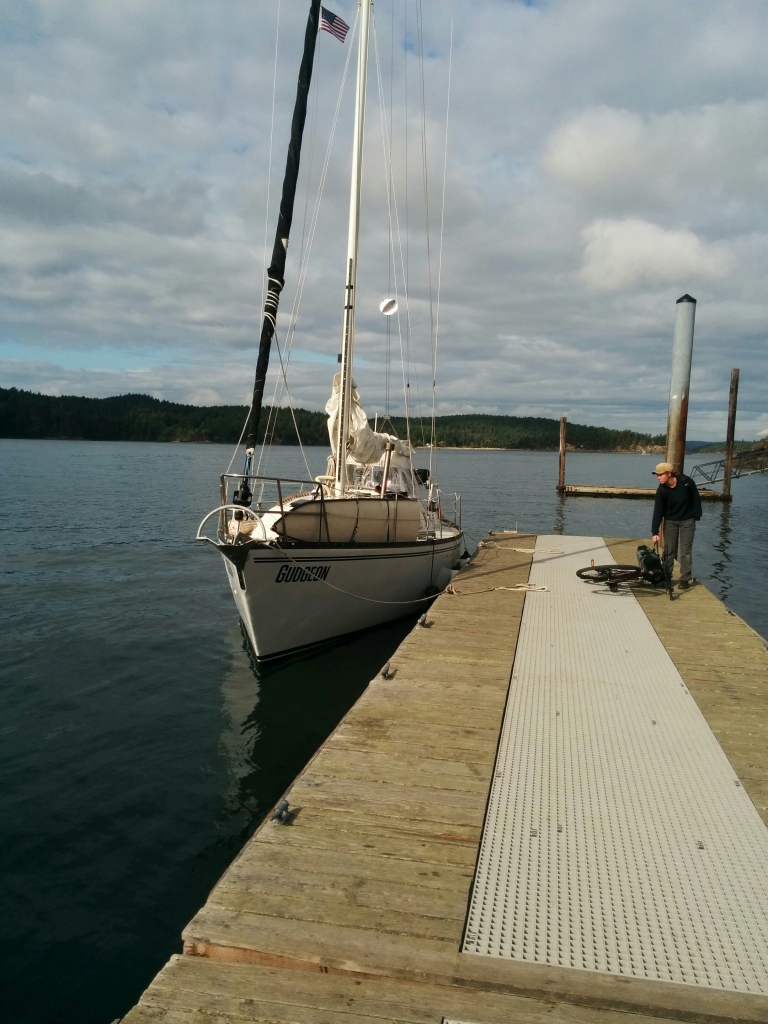 And then I was off by myself, for the 4 and a bit hour trip back to Victoria! In the sun!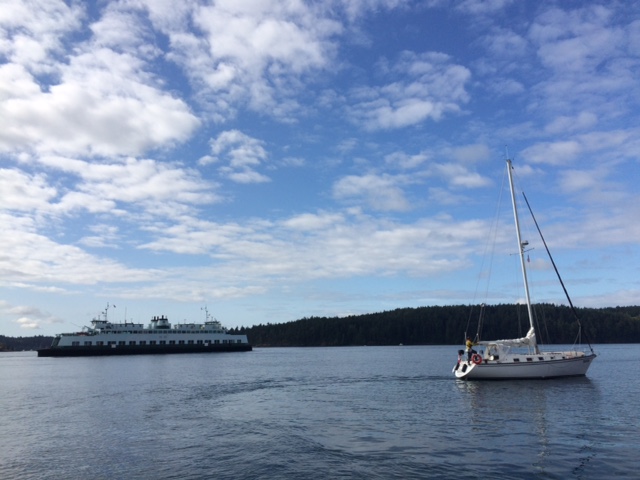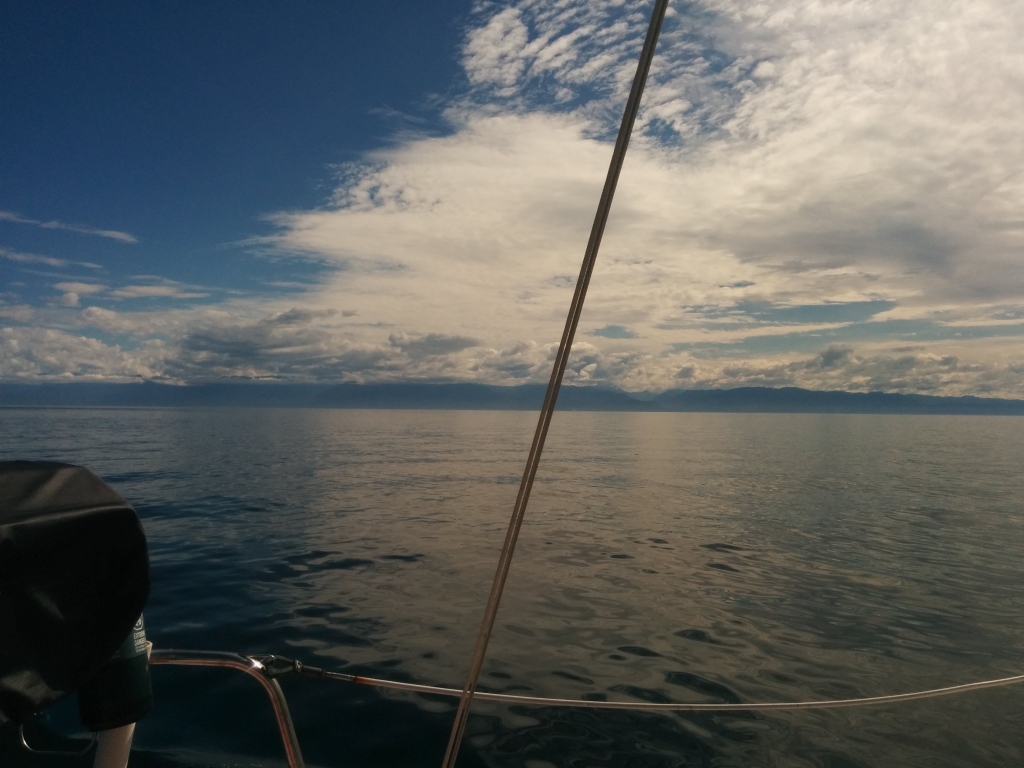 Even got some motor sailing!
Except… I forgot to look at the current. Which I hit at over 3 knots against…. which meant for large portions I was doing a SCREAMING 1.8 knots. Which meant it took over 9 hours to get home. Sigh.
Lesson learnt – always check the current kids.
Customs in Canada was fine, though I had to do a funky 180 degree turn in very little space to fit onto the dock which went fine. I'm getting better at this.
All in all a really nice trip. Nothing broke, though I need to
– bring more snacks
– check current
– print out harbour maps.