The prop shaft arrived back from Vancouver and has been installed, along with the new PSS dripless seal and cutlass bearing, the prop still hasn't come back though yet.
What is a dripless seal? Well, the traditional prop shaft has something called a stuffing box on it, which looks like this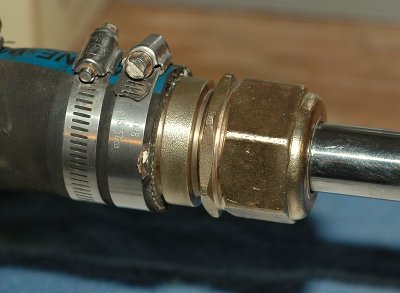 This is filled with flax or some synthetic material, which slowly lets water drip through. This provides cooling and lubricant for the shaft which is spinning at high speed.
These are simple and have been used for 100s of years – but let in water slowly. This is expected behaviour.
My stuffing box was old and was slipping – every time I ran the engine I'd have to retighten it as it was letting in a bunch of water, even when not running the engine. So I decided to replace it with a PSS dripless seal. This doesn't let any water in, at all, and uses a rubber bellows and looks like this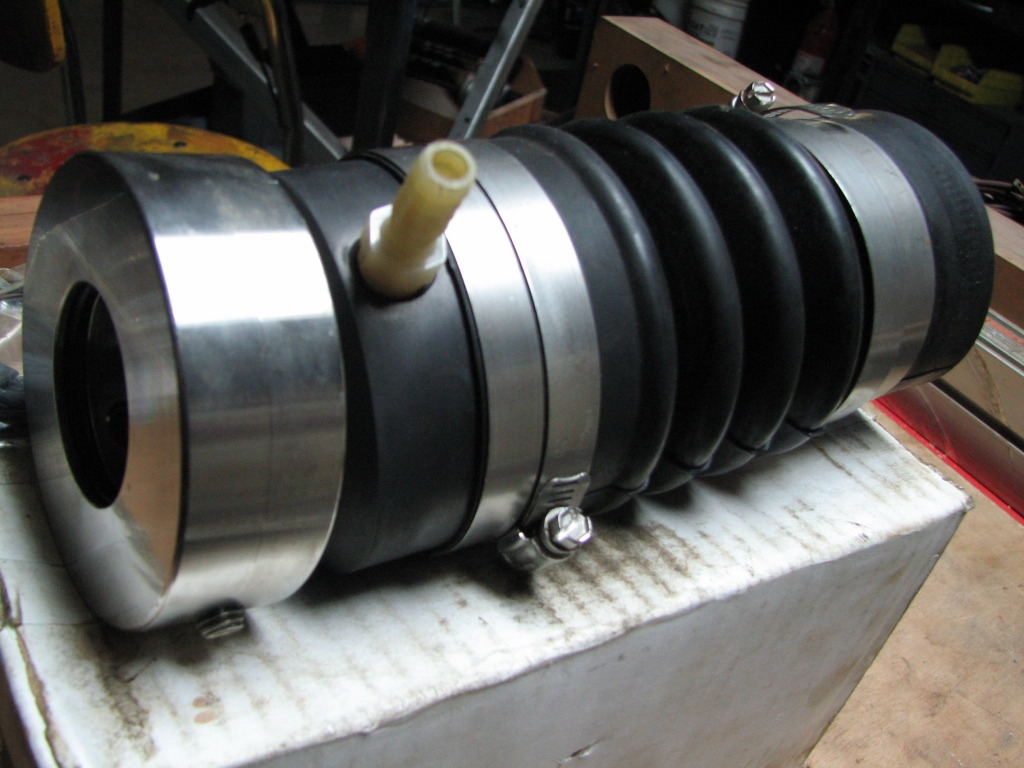 Anyway, I bought one of these and was going to install it, but the coupling that held my shaft to the engine gearbox was rusted and from then I just had to get the yard to do it.
They ended up having to cut the shaft, so hence the need for a new shaft. And the prop was kind of done, so that needed to be replaced as well.
I'm looking at getting back into the water middle of next week, all being well. I CANNOT WAIT.
I think I'll stick around at fishermans wharf for a week or two to decompress (and maybe do some salmon/halibut fishing) and then head off to Sooke to get my mast pulled. My budget has been shot, but I need to get the mast down so I can install all the equipment that's currently sat under the saloon table!