I still hadn't tested my autopilot out on a full blown trip, and last weekend my friend Phil (same guy who sailed to Australia, Race to Alaska on a beach cat etc etc) had just bought himself a little 24′ summer sailboat and was taking it out for the first time. What more excuse do I need?
No wind, but a glorious day.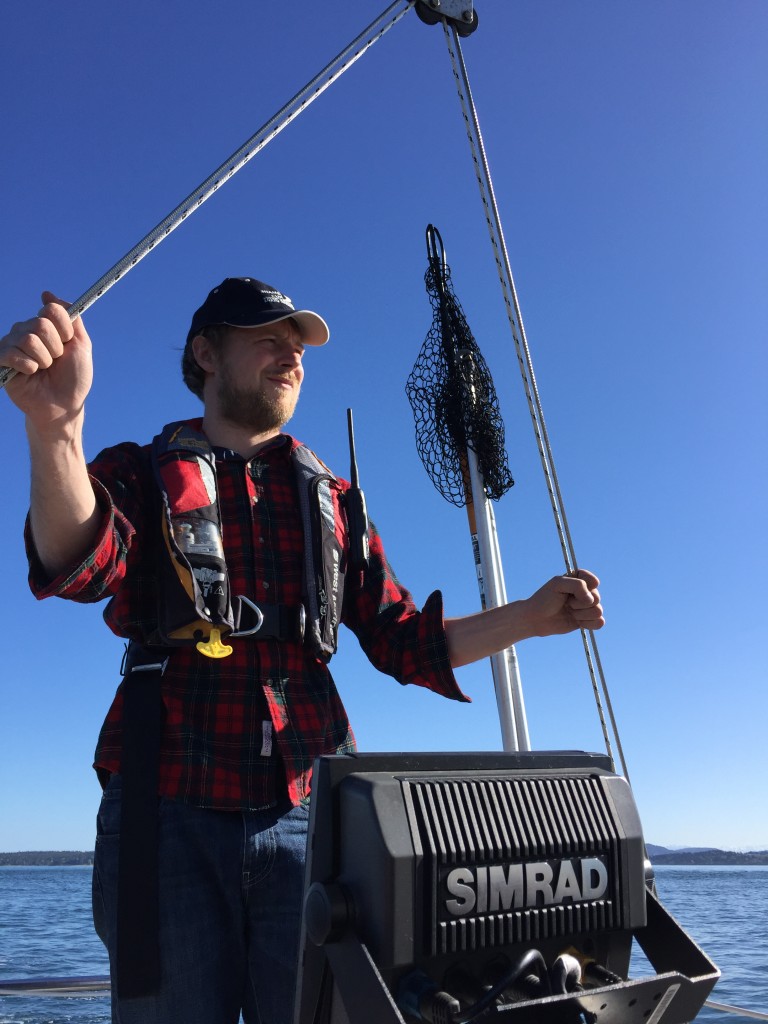 I was giving my friend Nancy and her boyfriend Matt a ride to Sidney dropping them off at the port and then heading to the spit afterwards.
On the way past Caddy Bay, we saw Litete! (I think that's her name).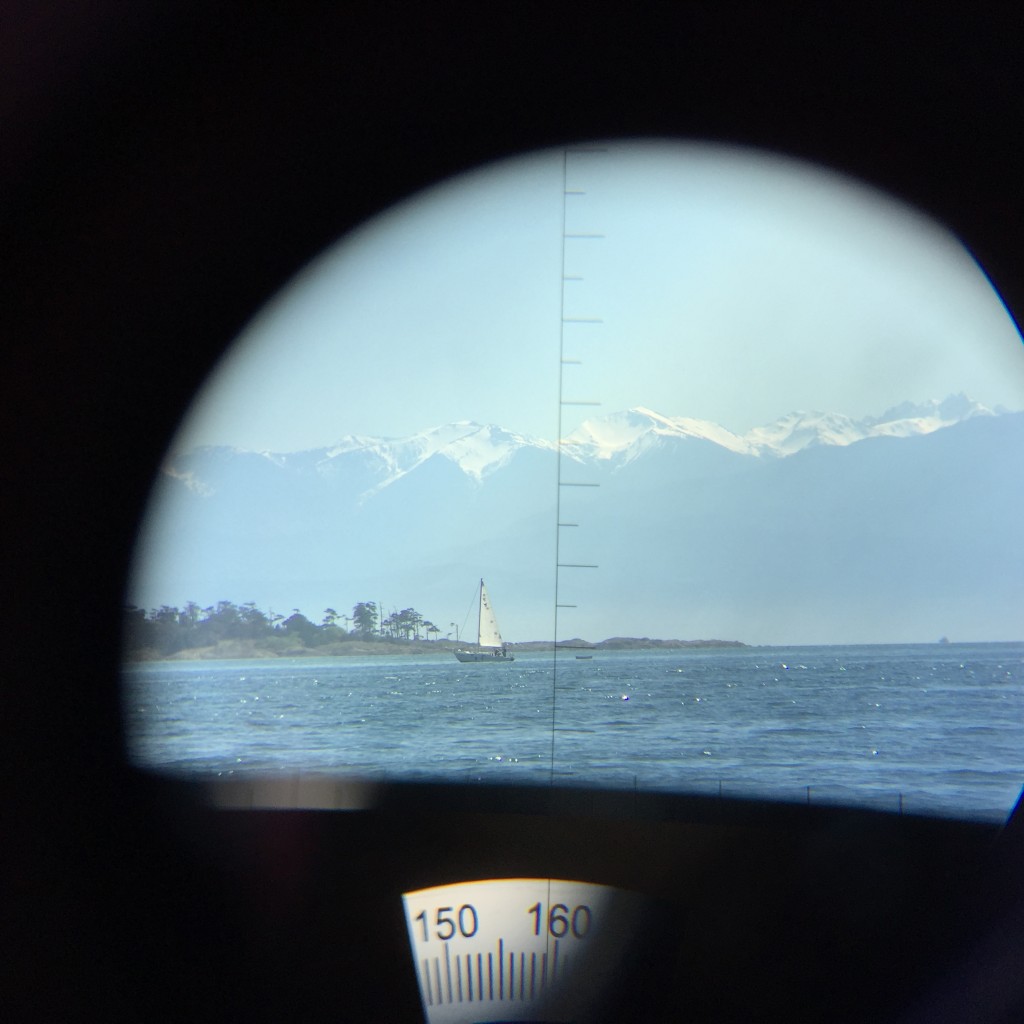 (no, we are not about to torpedo them, that's through the binos)
Speaking to Phil on the radio, they said they would catch up to us, so we slowed right down and waited. And waited.
And waited.
Eventually, after an hour, they caught up and explained the reason they were so slow – they almost sank. Phil (who is an engineer and has singlehanded thousands of miles to various places) had forgotten to put in a plug, so someone went downstairs and found 150 gallons of water and the carpet floating! To my immense joy, the excitement had caused them to forget to pull up their fenders, which I informed them over the radio with an appropriate side of smugness.
Anyway, by the time they caught up everyone had settled down
After chatting for a bit we split up, me to sidney marina and them to the spit.
I dropped off Matt + Nance and powered off to the spit to meet up with Phil + crew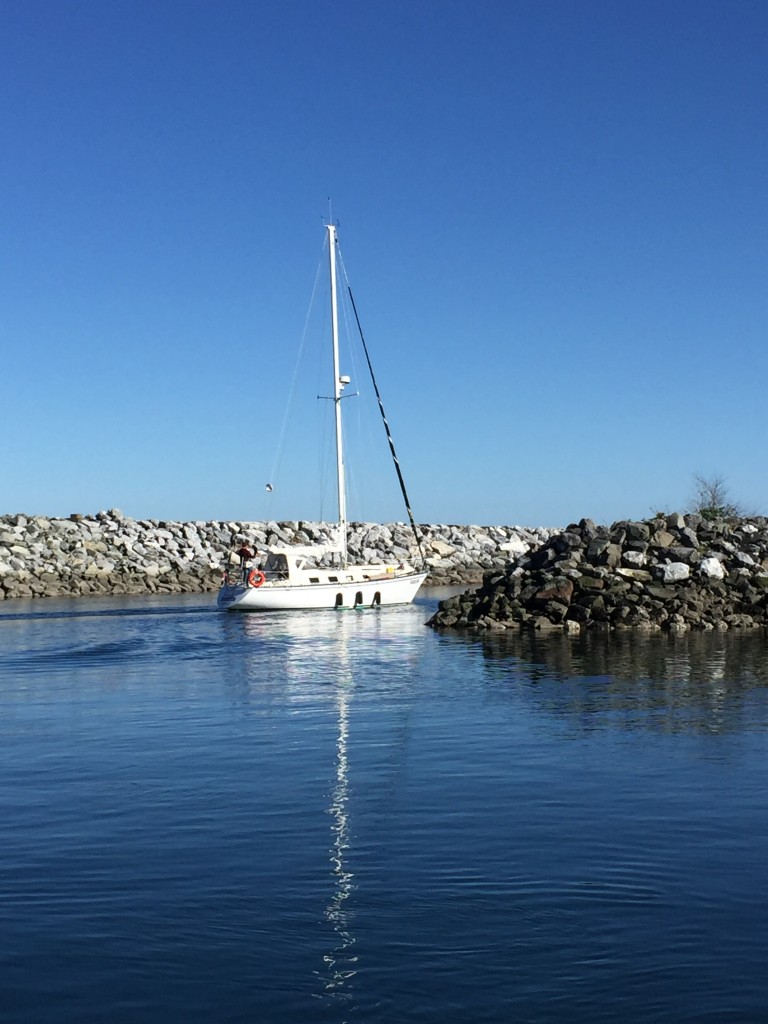 Once at the spit, I rafted up to them and we transferred the mooring.
First time rafting and I was EXTREMELY nervous, with visions of me crushing their boat. But it went ok! After a couple of beach walks and a LOT of rum it was time to go to bed.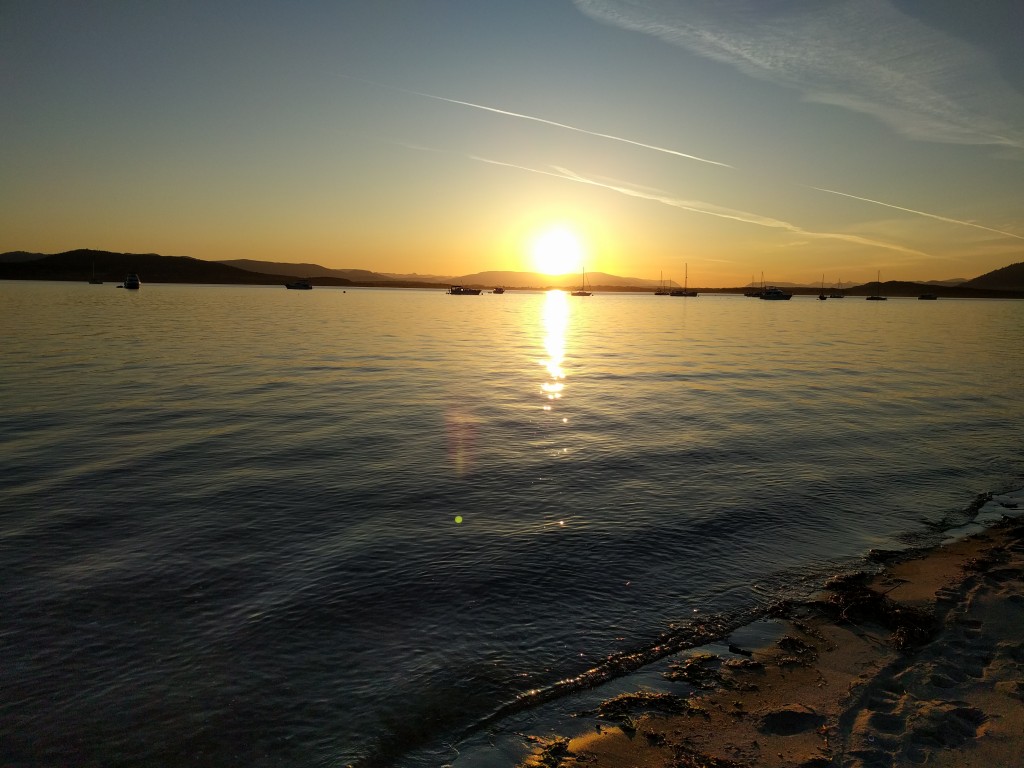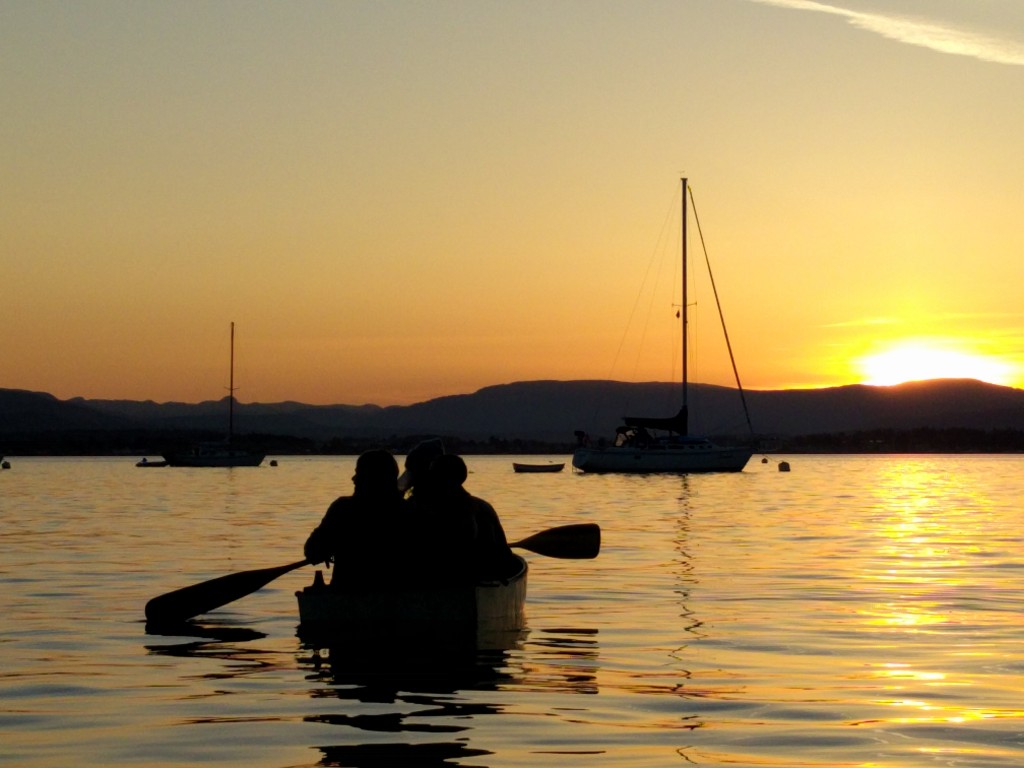 The next morning I was feeling… rough.
The wind was a steady 8 knots on the nose, so we both tacked out the channel and headed for home. It was huge fun tacking back and forth with them, as two sailboats going the same direction is called 'a race'. Luckily physics trumped ineptitude and my longer waterline meant I pulled ahead of them
Through the whole trip, the autopilot performed amazingly. I used the Nav mode (to go to waypoints), the wind mode (hold a wind angle) and the wind nav mode (like the nav mode but… different. Not quite sure how).
I can't believe I went so long without an autopilot!