It's been a while since I did a new post – most of the reason for that is that I've been really busy finishing off the redo of the entire DC system, which is going to be a multi-post series – but I wanted to make the first post the design. Which is a great idea, except I kept changing the design as I worked my way through it so it seemed a bit pointless to start writing it up while I was still in it!
However, I am mostly through now so that will be coming at some point.
A brief synopsis of the new system
3 blue seas panels of 6 or 8 breakers each (One for 'living' stuff like the fridge, one for sailing and one for lights). This is a departure from Gudge, where I had everything on one panel.
Victron Multiplus 2000 inverter/charger
Victron Cerbo GX and touch screen for monitoring
BestGo 400 AH lifepo4 battery, which I ripped out the onboard BMS and replaced with a REC BMS.
AGM start battery
BMV712 battery monitor (which is a bit superfluous now with the cerbo GX)
Wakespeed alternator regulator
and probably a bunch of other stuff I am forgetting right now. Anyway it all talks to each other over CANBUS and is really fancy while retaining the voltage-driven relay backup.
Anyway as part of that I decided to paint one of the lockers the panel was in front of so here is a post about painting,
Before: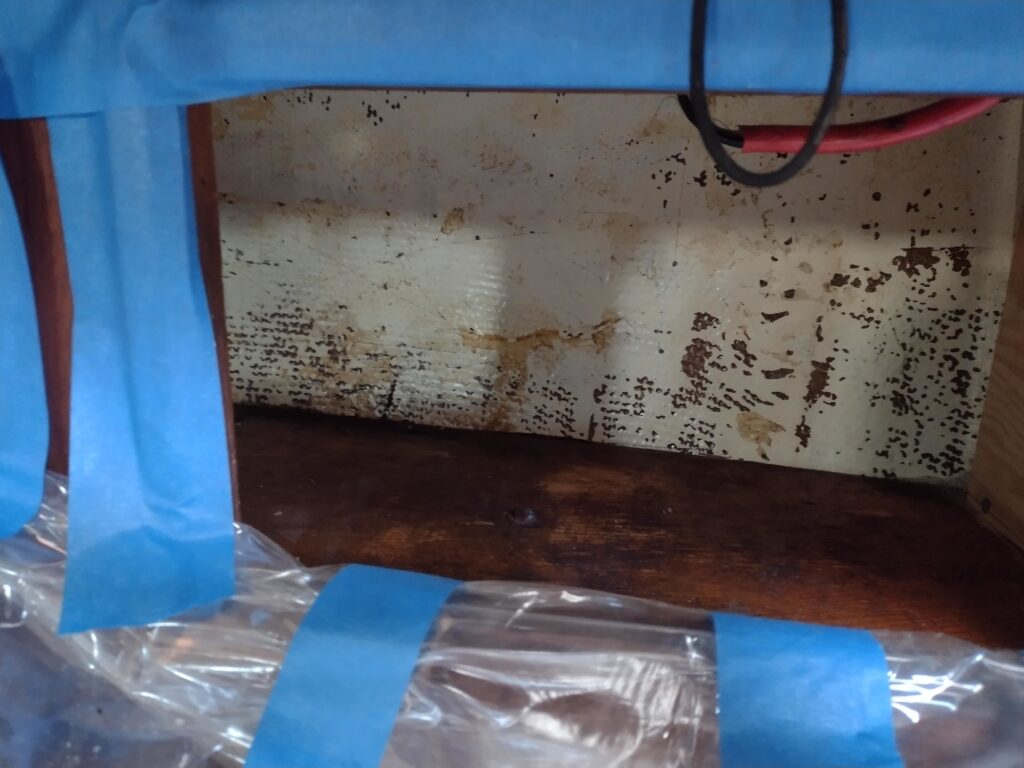 After: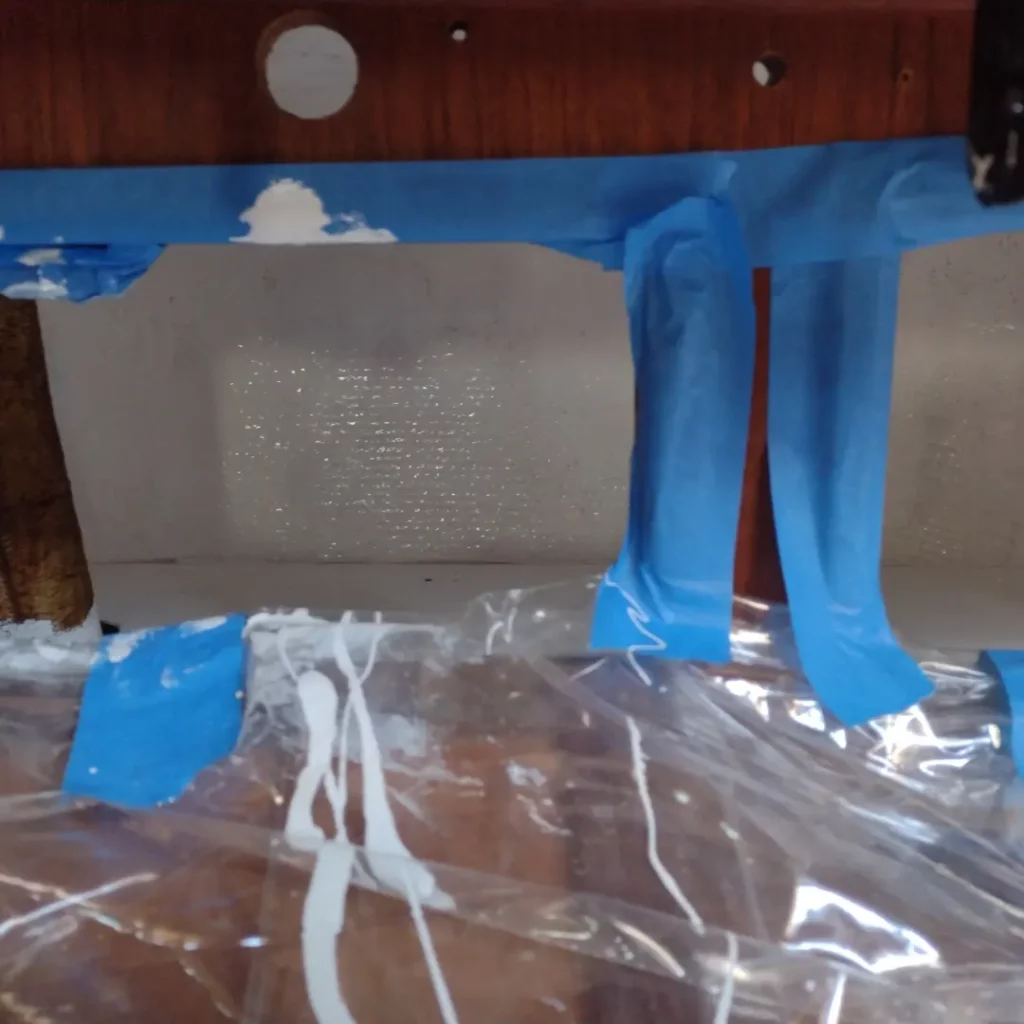 Collateral Damage (plus a couple spots on the seat cushions somehow)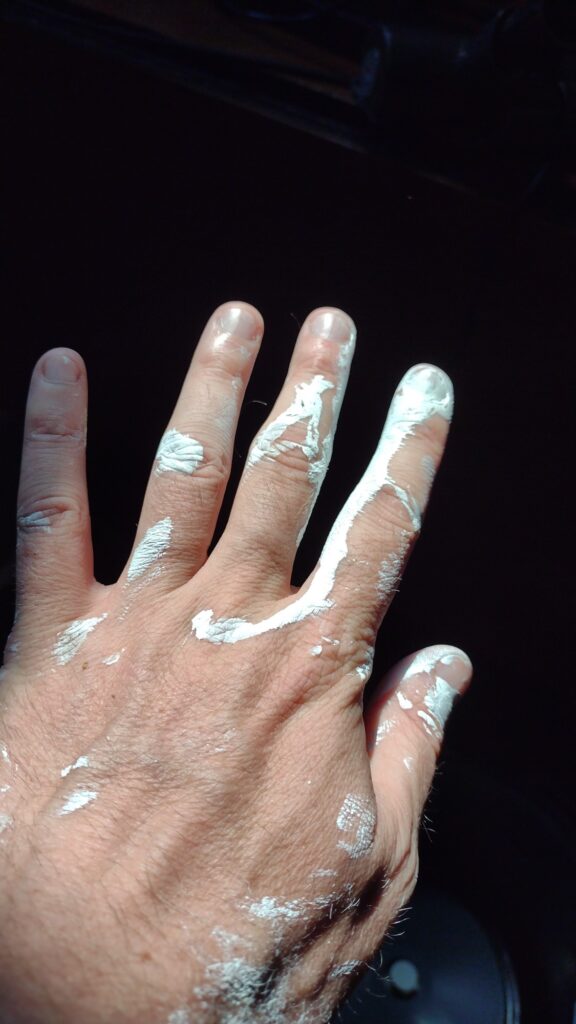 Here is a sneak peak of the cerbo display (will go into more detail about this later)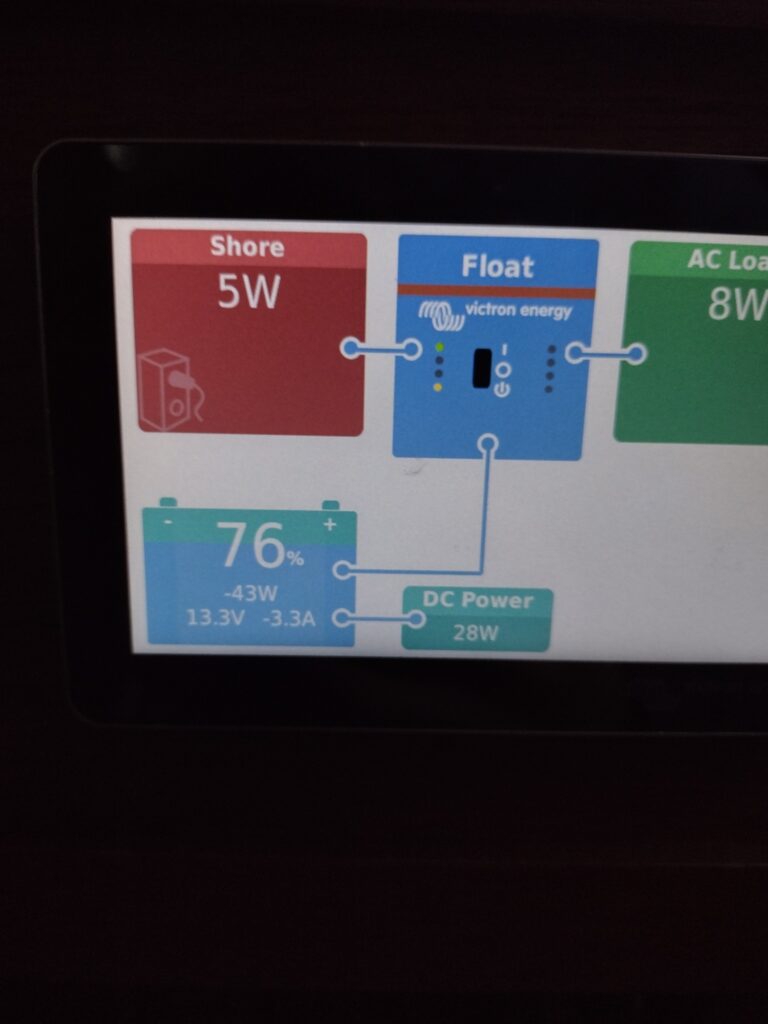 And here is a cute dog (not mine) to apologise for the terrible update