I had a few frantic days running around San Diego during which I bought a lot of stuff, including
Custom Fabricated pieces
Massive shoutout to Thomas Marine who not only managed to do the bits in a ridiculously short timeframe, but also were very reasonably priced and did a great job. I had them make me a
Mast Bracket so I could securely mount a winch on the mast for reefing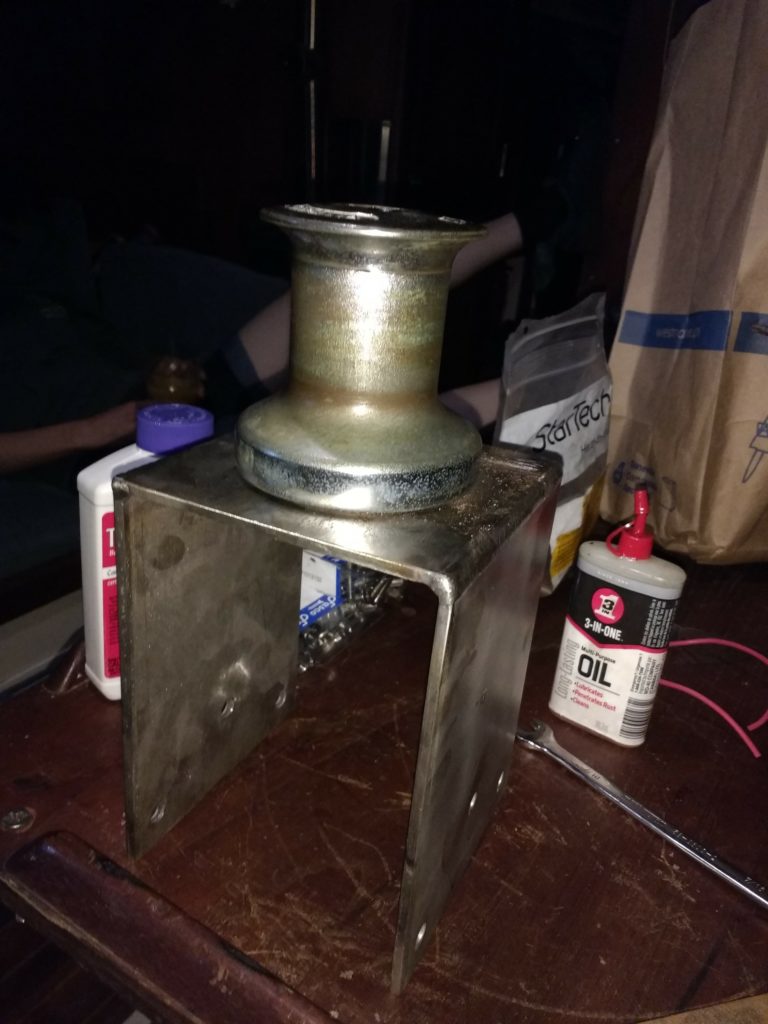 Snugs nicely onto the mast
A 26″ triangle to be used as a flopper stopper (stops you rolling at anchor)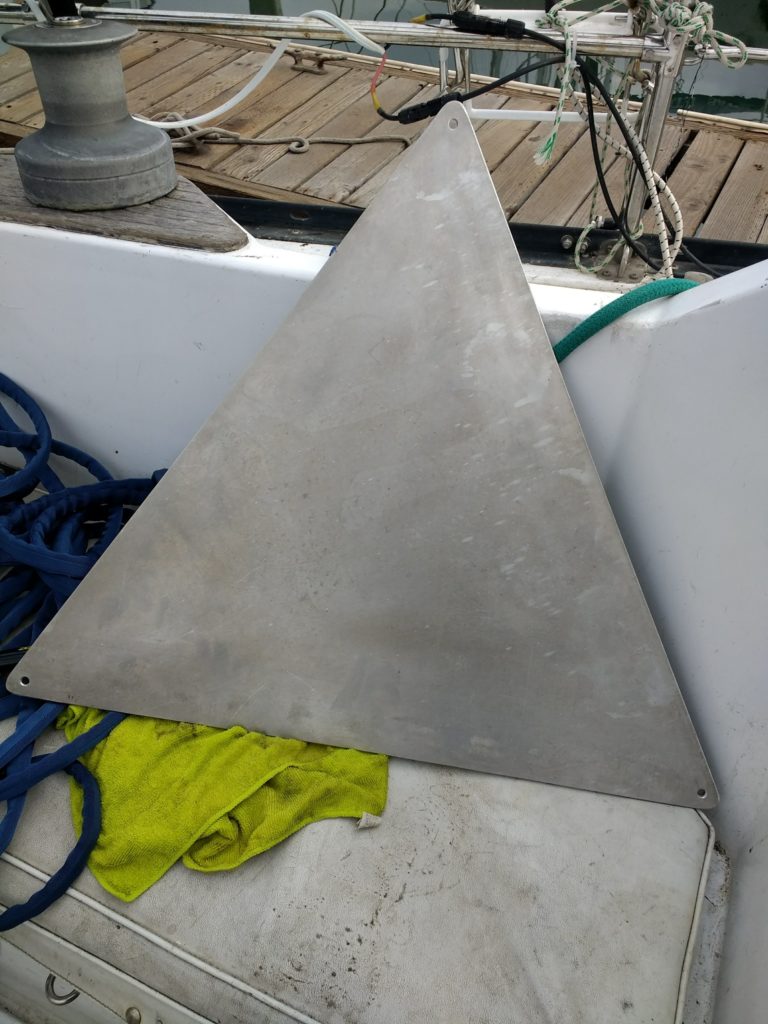 More details when I have it rigged
Fishing Gear
I can't stop buying fishing stuff, halp. This time it included
a new fishing rod (Ugly Stik) that's rated for 50lb line (my salmon rods are 30lb or less)
2 second hand Penn Senator reels
adaptors to move my scotty rod holders onto the rail
Bunch of wire leaders of various sizes
Various other bits and bobs.
I'm actually going to write up a big post on my fishing setup at some point – I will say for now that this book
is amazing (affiliate link so if you buy it through that then I get a couple bucks)
Propane Tank and holder
I bought another 6lb tank, a bracket to hold it on the back of the boat and a hose to connect it to the BBQ (this last part required three separate trips to west marine as they kept selling me the wrong connection, to be honest I'm still not sure it's totally right). Went with the 6lb because that's what the boat's tank is as well (in a tiny locker) so I can switch them if they run out. Doubling propane capacity, hooray!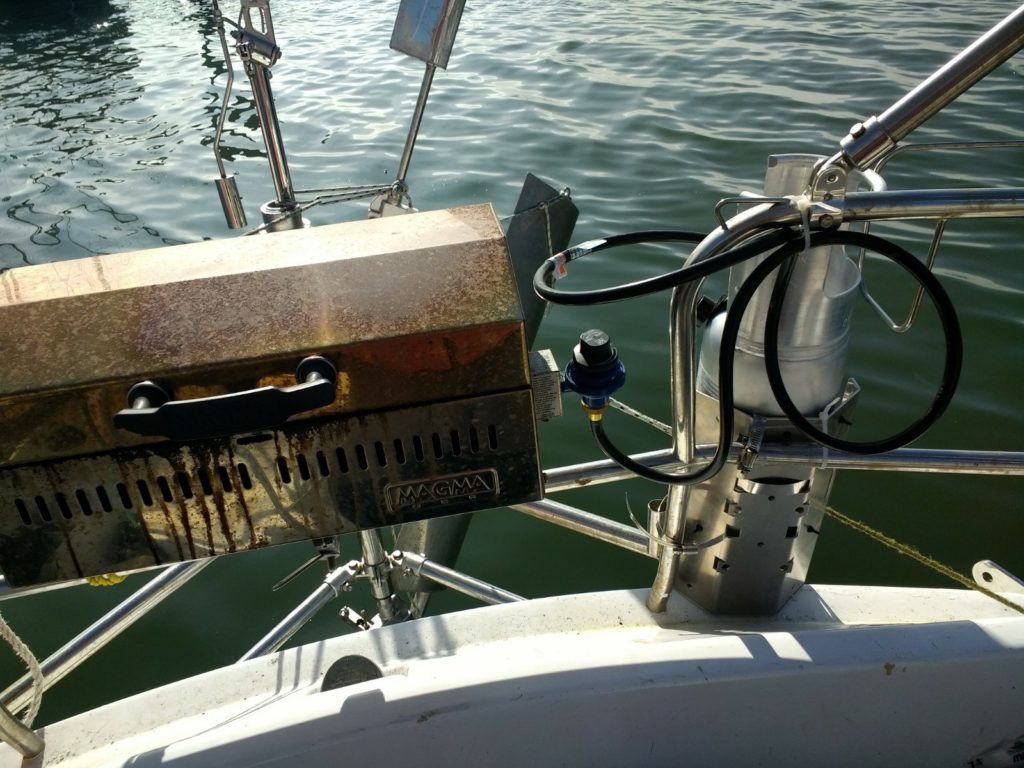 Other stuff
a new small whisker pole. This is only 1.25″ wide and extends from 6′ to 12′. I can use it to pole out the foresail in light winds very easily, instead of having to use the HUGE spinny pole which is a massive hassle. Stoked on this. I have to replace the ends so I bought some of those as well.
Rod holders to hold my gaff, whisker pole and boat hook.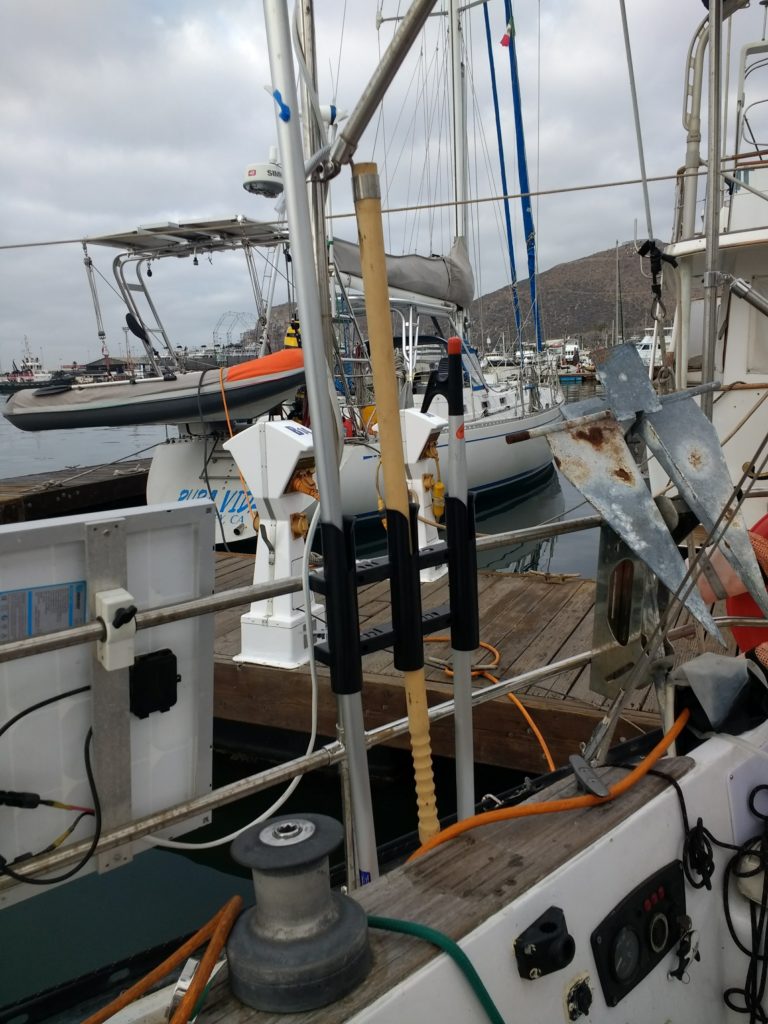 New boat name decal for the back as the old one was covered by the windvane.
Having done all that, it was time to sail to Mexico!