After arriving in Mazatlan I spent a couple of days in the marina, refueling, getting supplies and waiting for Emma to arrive. She arrived and we tried to leave to head to Isla Isabel (100nm to the south) – only to find the port was closed, meaning we had to stay an extra night. It was only blowing 15 from the North (actually kind of perfect) but the entrance to the marina district goes through a very narrow gap, with a bar across the entrance and this makes it, um, interesting when the seas are up.
As we discovered the next day, when we left. There was no wind, but the seas were still steep, 6 foot rollers. Right on the beam as well, for extra fun, and without sails up we rolled horribly – so bad in fact, that emma lost her breakfast off the side of the boat :(.
After a few hours we were in deeper water so the rollers were smaller and the wind picked up a little meaning we could sail (abet very slowly) and it all got a lot nicer.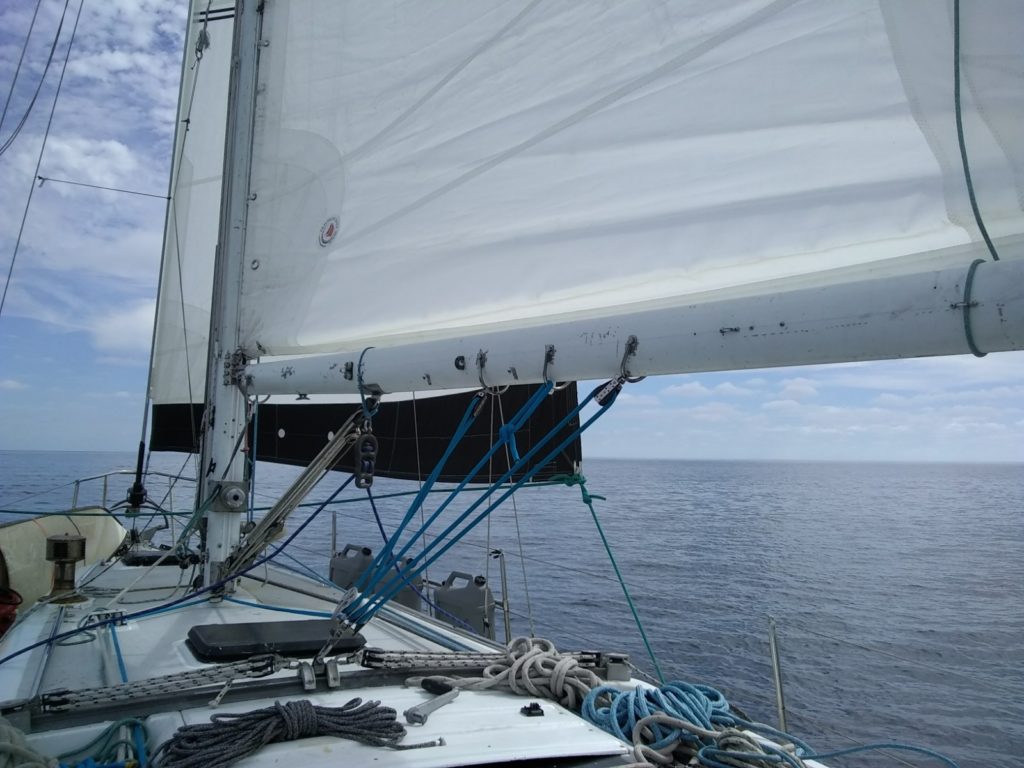 The sail to Isla Isabel was pretty uneventful – we got a nice mahi mahi of around 15lbs which we lost when it flopped off the boat, and a couple of bonitos.
It took around 24 hours on the dot, which is pretty standard – managed to sail around 20 hours of that.
Again, night passages are so much nicer with someone else on the boat!
We got to Isla Isabel just as the dawn arrived and anchored off the east side.
Wow, what a place. The anchorage isn't exact what I'd call 'great', but the water visibility was over 25′ and WARM! (around 26c). We spent most of the first day snorkeling
and saw all kinds of interesting fish, including a conger eel and a school of spotted rays which was SO COOL.
The second day we went on the island and saw a bunch of nesting frigates with their inflated chests
as well as nests of blue footed boobies EVERYWHERE. You had to be careful where you walked so not to get to close and disturb them – although to be honest they seemed extremely unperturbed whatever we did.
Their blue feet are so funny!
Occasionally they would stand up and stretch out before sitting back on the egg
Awesome stop. That afternoon I managed to spear a big trigger fish which we ate (ignore timestamp on camera)
The next morning it was time to head to San Blas – but first we watched a small family pod of Humpbacks hang around the boat for an hour or so, tail slapping and waving their BIG flippers at us! Pretty amazing.
Lastly, a BIG thanks to John/Tracy from Sailing Valerie May, my old boat neighbours, for donating to my patreon.
They just bought a absolutely STUNNING new boat and are going to move it from the east coast to the west coast, so check them out here!