This was a nice little day jaunt, being only 60 or so NM away from Half Moon Bay. I motored out in the early morning to another nice sunrise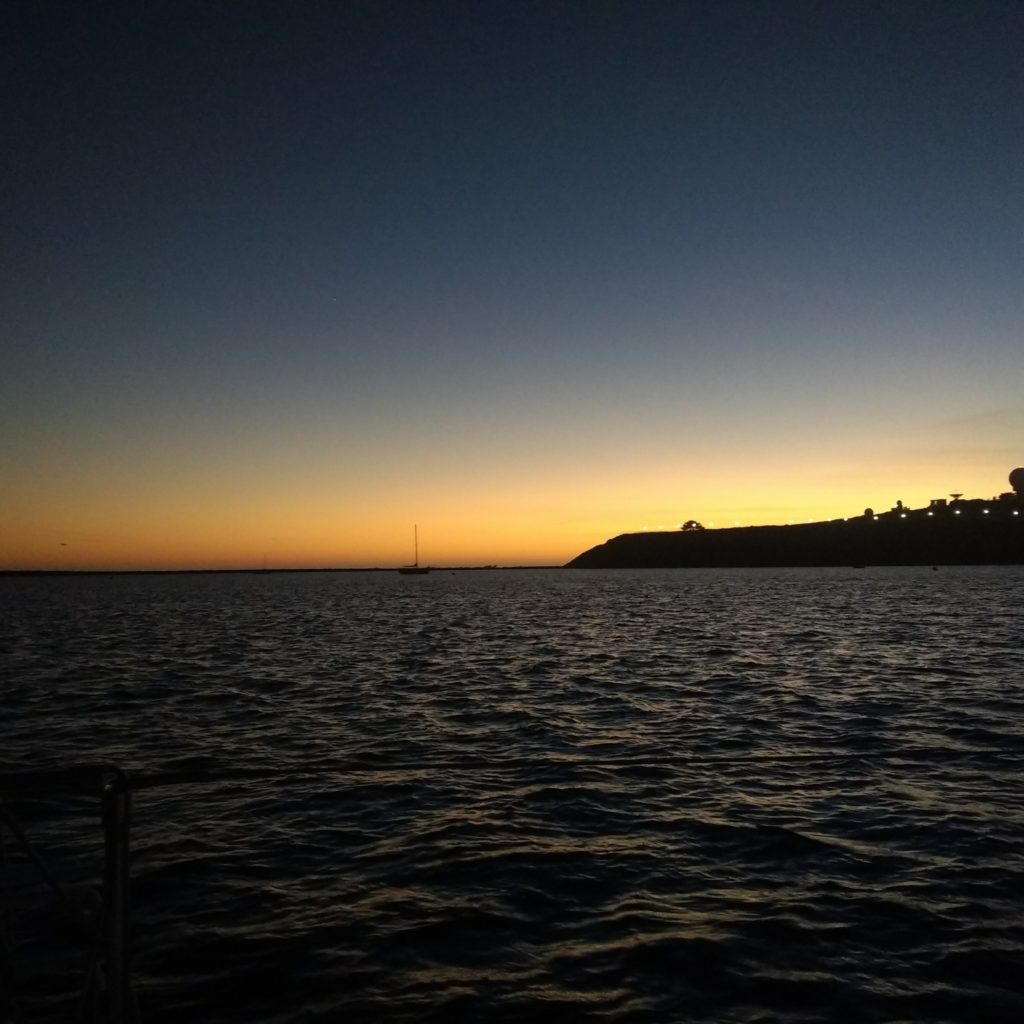 (actually, I think that may be a sunset picture from the night before but w/e)
Unfortunately there wasn't any wind and there was quite a nasty swell running – 6-8 foot at 11 seconds – which as halfmoon bay is against a spit of land meant they were right on the beam, meaning Gudge was rollin' all over the place while I tried to function, not be sick and eat food. I wasn't sick but I also didn't manage to eat. After a couple of hours of merrily chugging along at 4.5 knots while rolling 50 degrees either side I finally made it around the spit and then it was just a motor to Monterey. No real waves, no wind, no animals, no drama.
I stayed at the city docks in Monterey (they lease out peoples vacant slips to transients) and some guy helped me tie up and then offered me his day pass to the aquarium, saving me 50 dollars. Thank you Guido! Also the harbour people were really nice too and it was only 25 bucks a night, with free showers and decent internet. Luxury.
The next day I went to the aquarium – was a great time
my fav exhibit was probably the aviary – I think I'm turning into a birder (rip)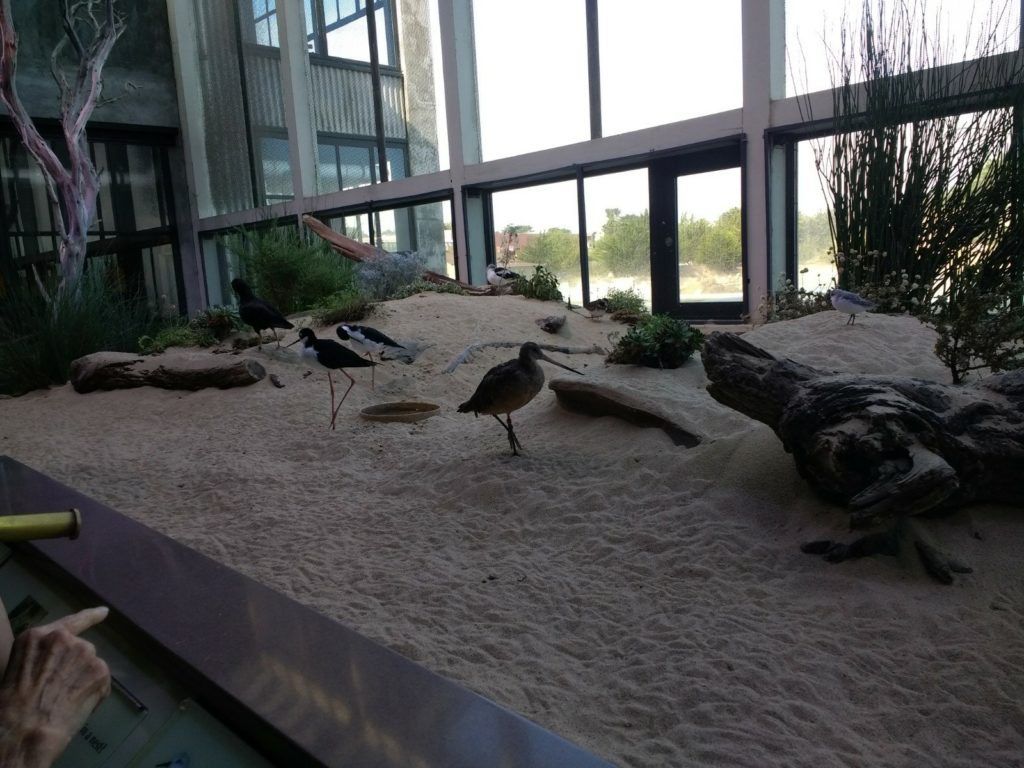 They also had an amazing Kelp garden tank as well as an ocean tank where I could see all the species of tuna and mahi mahi that I've failed to catch so far.
And um, that's about it. I liked Monterey a lot but only stayed there a couple of nights, leaving for Morro Bay mid-morning a couple of days after I left. Not exactly an update to light the world on fire but here we are