One thing I noticed was that in additional to the usual 'boat sounds', there was SOMETHING that was making the most godawful creaking/rubbing sound, right above my head in the V berth.
After investigating I determined it was probably the dock lines, which were god-knows how old. On further investigation I found they looked like this
Nice. It was also so damn stiff and old I couldn't get it off the cleat, and had to cut it off with a dremel. Definitely time for a replacement…
I bought two of these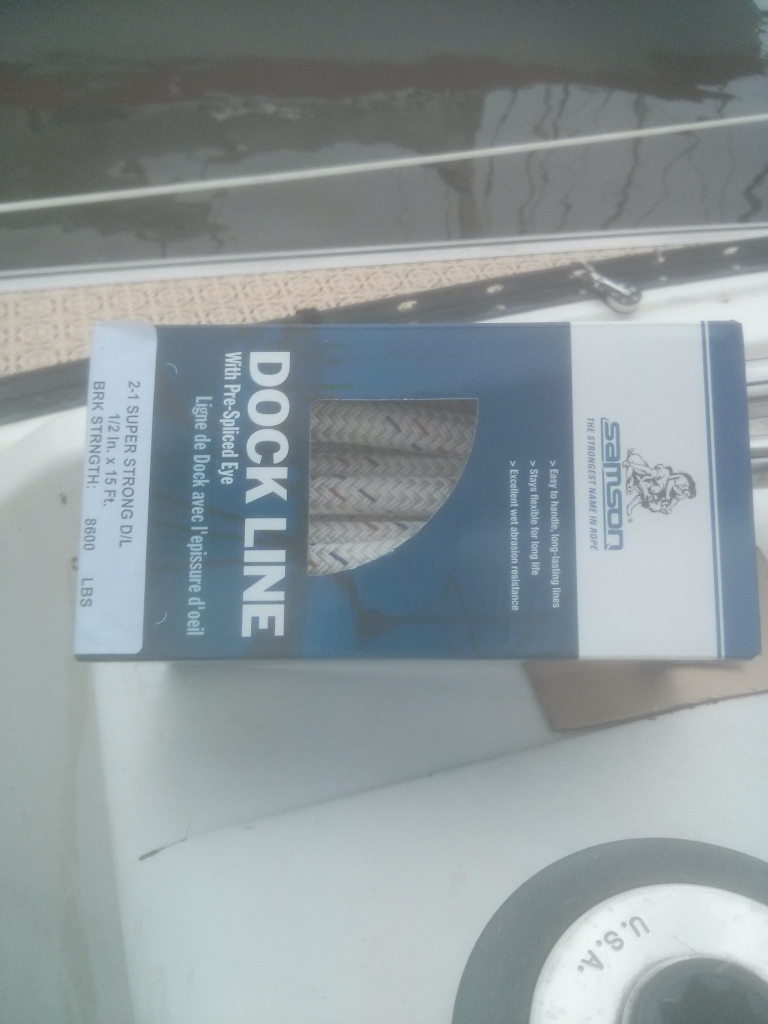 And retied my boat up.
No more creaking, and I feel a lot better now the two old ropes have been replaced, since they were showing a lot of signs of fraying.